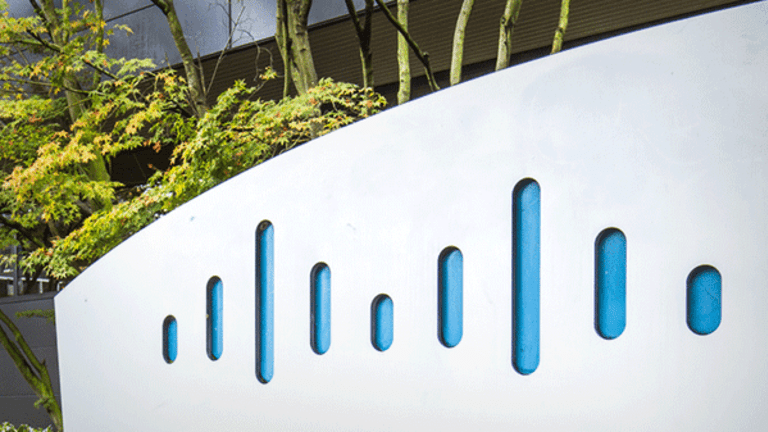 Pret A Manger Takeover in the Works; Cisco's M&A Shackles Come Off - ICYMI
Here's what you need to know now for Tuesday, Sept. 19.
Forget about Merger Monday, Transaction Tuesday is the new rage. Ok, it doesn't roll off the tongue like the former nor does it really stand up historically, but indeed, this particular Tuesday-at least in the financial world-was dominated by deal-related news, some of it speculative and some of it not.
We already delved into some of the happenings on the bankruptcy front with Toys 'R' Us filing for Chapter 11 and on the large-cap M&A front with recent T-Mobile USA Inc. (TMUS) - Get Free Report  and Sprint Corp. (S) - Get Free Report rumors. But one rumored deal you may have not heard about is talk that Jollibee Foods (JBFCY)  , based in the Philippines, is bidding for the British sandwich shop Pret A Manger in a deal that would well be worth north of $1 billion. A Pret deal could mark a move into more-upscale offerings for the chain, which has already expanded via acquisition in the Philippines but has struggled to grow outside its home country.
Also on the deal front, it looks as though the restraints may finally be coming off perennial acquirer Cisco Systems Inc. (CSCO) - Get Free Report  , as former CEO and current chairman John Chambers is finally making a complete exit from the networking company.
Reports have said that Chambers and successor Chuck Robbins had been at odds on numerous issues, including Cisco's acquisition strategy. Against this backdrop, it wouldn't be surprising if Robbins, no longer having to worry about Chambers vetoing a deal, pushes for a much bigger software purchases. Perhaps FireEye Inc. (FEYE) - Get Free Report  , Red Hat Inc. (RHT) - Get Free Report  or Citrix Systems Inc. (CTXS) - Get Free Report  are on the menu.
Outside the world of deals, the markets continued their epic run with all three major averages closing in the black, despite charged remarks on North Korea, Iran and Syria from President Donald Trump at the United Nations, struggles with the U.S. dollar and natural disasters abroad. We also look ahead to Fed comments on Wednesday where updates on quantitative easing will be further outlined.
This is an excerpt from "In Case You Missed It," a daily newsletter brought to you by TheStreet. Sign up here.

Photo of the day: A magical place for bright-eyed kids
The toy industry's largest player became the latest retailer to suffer from the Amazon effect, as Toys 'R' Us Inc., finally filed for Chapter 11 bankruptcy production. Taken private in 2005 by private equity firms Bain Capital LLC and KKR & Co. (KKR) - Get Free Report and real estate company Vornado Realty Trust (VNO) - Get Free Report in a $6.6 billion leveraged buyout, Toys 'R' Us has long been a haven for bright-eyed kids and a necessary pit-stop for holiday-shopping parents throughout its 94-year history. The idea of a trip to the toy store has been a common reward for well-behaved children and a bribing technique for parents (you know who you are). Homer and Marge Simpson are no exception and Toys 'R' Us, or some spoof version of the store, has been featured in a number of episodes of the hit Fox television show "The Simpsons" during its 28-year run. Depending upon how the bankruptcy proceedings shake out there's no telling if the Springfield, USA Toys 'B' This -- let alone the local Toys 'R' Us -- will survive.
Read more from "In Case You Missed It." Sign up here.

More of What's Trending on TheStreet: