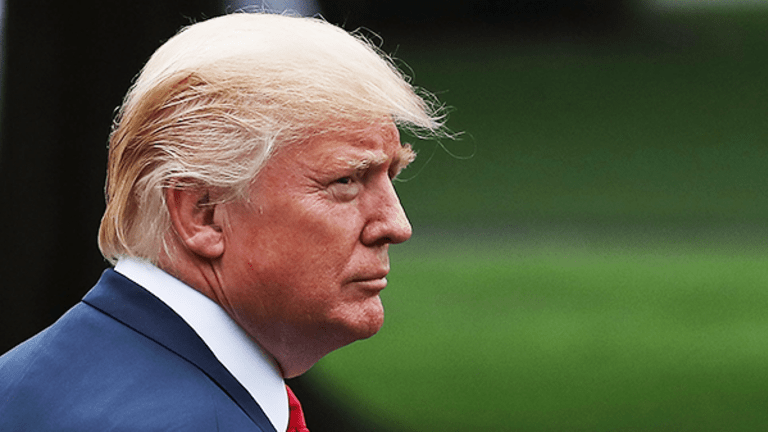 President Trump Pardons Controversial Joe Arpaio, Former Arizona Sheriff
The White House said in a release that Arpaio 'is a worthy candidate for a presidential pardon.'
The White House said in a release that Arpaio 'is a worthy candidate for a presidential pardon.'
President Trump late Friday pardoned Joe Arpaio, the controversial ex-Arizona sheriff, the New York Times reported.
In a short statement, the White House said that with Mr. Arpaio's years of "admirable service to our nation, he is worthy candidate for a presidential pardon," the Times said.
Arpaio's "aggressive efforts to hunt down and detain undocumented immigrants made him a national symbol of the divisive politics of immigration and earned him a criminal contempt conviction," the Times said in its report.
More of What's Trending on TheStreet:
The 30 Nastiest Storms in Recent U.S. History Have Caused Mind-Blowing Damage
This article was written by a staff member of TheStreet.