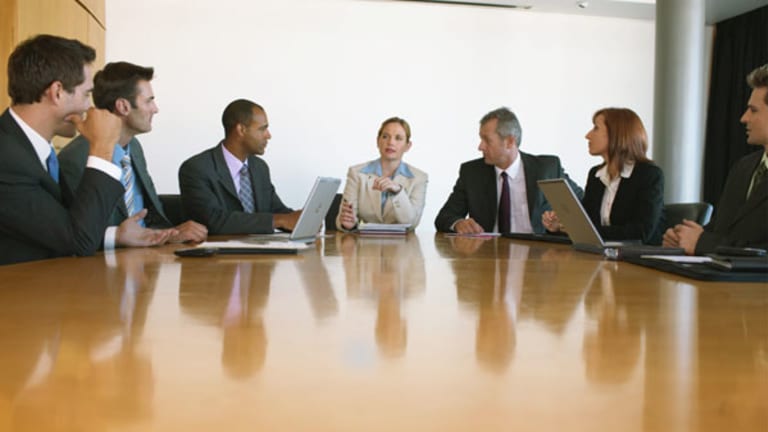 Prepare to Buy Netflix Before It Rises From the Dead
A leaner, meaner and more focused Netflix could present opportunity for forward-looking investors.
NEW YORK (TheStreet) -- Netflix (NFLX) - Get Free Report -- another frustrating example of the times we now navigate as long-term investors.
When it was clear to a handful of us a couple of springs ago that the company was about to implode, investors ran NFLX past $300. Now, with the dust pretty much settled, you'll be hard-pressed to find anybody willing to go anywhere beyond cautiously bullish. Such is the life of a now-broken momentum stock.
Just another reason why
it's a strange time to be a long-term investor
. Very real, but unsustainable momentum rules stocks such as NFLX. Analysis of forward-looking prospects rarely enters into the equation.
Last year, before Netflix's errant price increase and ill-advised streaming/DVD split, a chorus of bears, led by
Janney Montgomery
's Tony Wible and
Wedbush Securities
' Michael Pachter, warned about Netflix's cost structure. These guys brought the goods from the analyst community while practically everybody else on Wall Street keep raising price targets and earnings estimates.
I added consistent quantitative, but mostly qualitative support over at
.
We drove home several components of the NFLX bear case, but few wanted to listen. Netflix's exponentially growing off-balance sheet expenses topped the list. Every time a new 10-Q came out, that number skyrocketed to the nearly $4 billion level it stands at today.
Now, way after the fact, that debt gets a ton of attention. When the stock was preparing to hit $300, nobody seemed to care. Ironically, Netflix now appears to have its content expenses under control. Off-balance sheet obligations actually decreased sequentially between the quarter ending Dec. 31, 2011 and March 30. When the company finally gets around to releasing its latest 10-Q, we'll see that, sequentially, they're basically flat.
In response to my conference call question, Netflix CEO Reed Hastings scoffed at the notion of "reining in" content acquisition costs. It's all semantics. If they haven't been reined in, Hastings, at the very least, decided to stabilize them and make smarter, more-focused content buys.
Couple this with several other bullish developments and the Johnny-come-lately NFLX bearishness proves
Wall Street has no clue on this stock
.
In addition to its success with Kids TV, smaller-scale and sometimes partially exclusive content deals and fewer wide-ranging purchases of dime-a-dozen reruns, Netflix appears to be onto something by streaming past seasons of solid cable series.
By now, it's clear that Netflix deserves credit for the success
AMC Networks
(AMCX) - Get Free Report
has seen licensing the streaming service past seasons of shows such as
Mad Men
and
The Walking Dead
. Both companies acknowledge that many viewers decided to tune into the current seasons of these shows after discovering them on Netflix.
I'm not necessarily one for anecdote, but I do believe in synchronicity. Over the weekend, I discovered a show I never knew existed --
Louie
, the FX show starring comedian Louie C. K. I am blowing through the first two seasons and plan to watch the current run on FX. I would guess, independent of my experience, thousands (maybe millions?) of others have had the same experience.
There are those words again -
discovery
and
experience
.
Pandora
(P)
set the discovery trend in music. Netflix likely just stumbled upon the phenomenon in video. But more power to them. Now they just have to leverage their ability to be a discovery service in more ways than one.
Netflix must also continue to do a better job creating an
experience
for its users. It's Reed Hastings' task to envision ways to make that happen. As I have rarely questioned his status as a visionary, I have confidence he will get it done.
Netflix, whether it admits it openly or not, has moved away from the strategy it invented -- buying up any and all streaming content a programmer is willing to sell. That's pretty much what
Amazon.com
(AMZN) - Get Free Report
is: a poorly focused smorgasbord of random content. I subscribe to both services and that's my experience.
I plan to give NFLX another several weeks to settle into another range. Once it does -- and that could quite possibly be closer to or even below $50 -- I intend to get long the stock via a buy-write strategy using weekly and/or monthly calls.
This article is commentary by an independent contributor, separate from TheStreet's regular news coverage.
At the time of publication, the author was long P
.