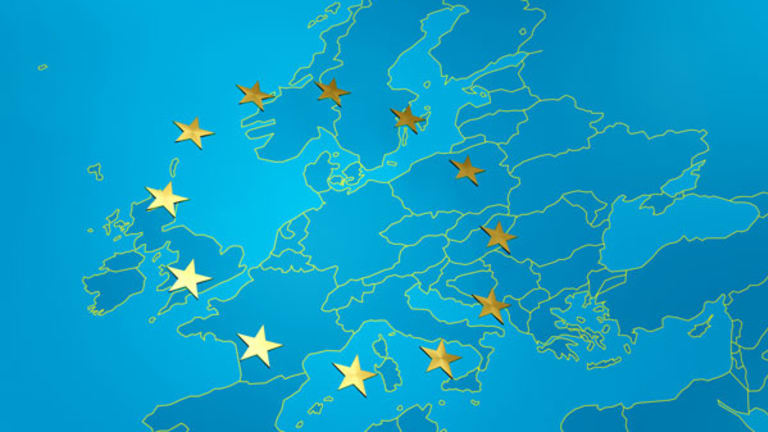 Portugal, No Longer Contagious, Is on the Rebound
Portugal wasn't the center of last year's contagion fears but now it's out of the EU/IMF/ECB bailout and rebounding.
NEW YORK (TheStreet) -- It's official: Portuguese Prime Minister Pedro Passos Coelho affirmed Sunday his nation Portugal will exit the European Union/International Monetary Fund/European Central Bank bailout on May 17.
And in a development some seem to fret, the nation will do it Irish-style, with no precautionary credit line to tap in the event of renewed difficulty. The investment implications here, like Portugal geographically, are relatively small. But the turnaround story is noteworthy as it illustrates the maturation of sentiment in this bull market.
When the eurozone crisis began in May 2010, Portugal wasn't the center of attention -- Greece was. But as contagion fears grew, folks fretted Portugal would be the next Greece with structural competitiveness issues, a Socialist government unable or unwilling to enact reforms, no independent currency and a heavy dose of government ownership in the economy.
As speculation swirled, yields shot skyward from 4.1% 10-year sovereign yields at December 2009's close to 6.4% in early May 2010. In early 2011, rates rose sharply, reaching 10% by May, leading to Portugal's 78 billion euro bailout request. In early 2012, Greece defaulted and fears grew Portugal would follow. Ten-year yields kept rising, hitting 15.8% in January 2012. The economy suffered greatly, contracting 10 consecutive quarters beginning in the fourth quarter of 2010. Unemployment rose, peaking above 17%. Political instability followed.
Then-PM Jose Socrates' Socialist government collapsed in late 2010. Passos Coelho's reforms met with opposition, protest and confidence votes. Portugal was a key cog in broader eurozone fears. Default and fears of contagion could grow. Hold on and folks may realize Greece is an anomaly.
The shoe never dropped and Portugal is rebounding. Following a highly successful return to bond markets last year, capped off by the sale of 10-year debt at affordable rates, yields on Portuguese sovereign debt are down to pre-crisis lows. Friday, 10-year Portuguese debt traded at a 3.6% yield.
Source: FactSet, 05/02/2009-05/02/2014.

While it seems many in the punditry have been slow to notice, quarterly GDP resumed growing in the second quarter of 2013.
Exhibit 2: Portugal GDP (Year-Over-Year and Quarter-Over-Quarter)
Source: FactSet, Portugal GDP, Q2 2009-Q4 2013.
Today, unemployment is down two percentage points from its peak. Since July 24, 2012, Portuguese stocks are up 74%, in line with other eurozone nations but a whopper of a rally as stocks anticipated a return to economic growth. While some suggest exports are to thank for this revival, exports grew pretty much throughout the crisis. Imports -- a sign of domestic demand -- grew in the last six months reported. That's likely more telling about the cyclical change.
Exhibit 3: Portugal Exports and Imports, Year-Over-Year Percentage Change
Source: FactSet, 05/2009-02/2014. As of 05/02/2014.
Passos Coelho's government survived numerous defections and challenges, pushing ahead with labor reforms and privatizations. State-run electricity grid operator REN and utility Energias de Portugal sold fast, raising more than expected and approximately 60% of the EU/IMF/ECB demands, decidedly unlike Greece's privatization -- slow and below troika demands. While the Constitutional Court did overturn some labor reforms, others remain:Public-sector severance pay was cut, public holidays were reduced from 14 to 10 and employment contract terms were loosened.
Skeptics remain. Some note debt is higher as a percentage of GDP than before the crisis. Reforms are incomplete. Bond markets could shift against Portugal. All true! But that these are the factors we're discussing today -- ifs and long-term factors -- are a clear sign sentiment has shifted. No longer is there intense fear the eurozone will suddenly fall apart. No longer are the fears so immediate and panicked. This is what sentiment looks like as a bull market matures.
This article represents the opinion of a contributor and not necessarily that of TheStreet or its editorial staff.
>>Read more: Is Plug Power Built on Rock or Sand?