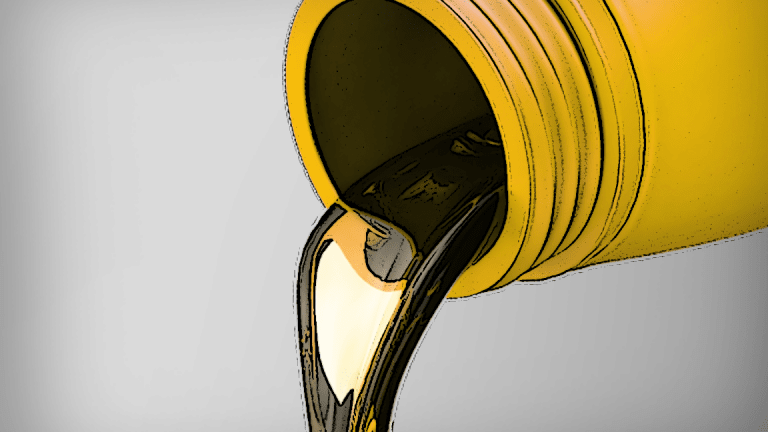 Political Tussle Rattles CFPB; Traders Await OPEC Meeting -- ICYMI
Here's what you need to know now for Monday, Nov. 27.
Markets roared higher Monday, at least initially, on the back of what looks to be shaping up to be a solid holiday shopping season for a retail industry that was once left for dead.
Sure, we all realize that the shift toward digital commerce is fueling the usual suspects, but what has e-commerce done for legacy brick-and-mortar retailers? At first glance, it's been a boon for those guys as well, though maybe not as much as they would like you to believe.
Kohl Corp.'s (KSS) - Get Kohl's Corporation Report CEO Kevin Mansell recently shared that while the retailer delivered a "record-breaking" Thanksgiving, more than 16 million visits were made to kohls.com, outpacing any prior traffic or sales precedents. Mansell went on to say the company fulfilled roughly 40% more orders that were bought online and picked up in stores, when compared with Black Friday of last year.
Another example was J.C. Penney (JCP) - Get J. C. Penney Company, Inc. Report  , which shared that traffic at jcp.com increased at a double-digit pace throughout the week, with most shoppers visiting the site from their mobile devices. And on Thanksgiving Day, Penney's website received the most visits of any day so far this year. A sign of better days to come or just a sign that even more store closures are needed for the ailing darlings of the department store era? Likely the latter, but we will wait and see.
Elsewhere on Wall Street, few tears were shed over Richard Cordray's exit from the Consumer Financial Protection Bureau, but that doesn't mean investors were really digging what has happened since as the outfit appears rudderless at this juncture.
That's OK, though, at least to some, as the battle for power between presidential appointee Mick Mulvaney and high-ranking staffer Leandra English won't last long. Analysts see it likely that Donald Trump will get his nominee into the post one way or another and that any uncertainty around the agency will be alleviated in due time, providing another catalyst for big bank stocks.
While Black Friday and Cyber Monday had many riding high, those in the commodity segment weren't smiling. Oil prices fell Monday, backing off of two-year highs, ahead of an OPEC meeting on Thursday, where OPEC and producers including Russia will meet to discuss extending cuts beyond their March 2018 expiration date. Traders hope that the oil cartel and other countries can agree upon an extension, though Russia is widely considered a wild card at this point.
Funny enough, though, some on Wall Street say that the OPEC meeting itself will have little impact on oil prices and that we should expect more status quo from the cartel than a massive shift in strategy.
To that end, many view the Big 5 oil companies: Exxon Mobil Corp. (XOM) - Get Exxon Mobil Corporation Report  , Chevron Corp. (CVX) - Get Chevron Corporation Report  , BP plc (BP) - Get BP p.l.c. Report  Royal Dutch Shell plc (RDS.A) and Total SA (TOT) - Get Total SA Report , with their hefty yields and scale to sustain large swings in oil as the best bets going forward.
This is an excerpt from "In Case You Missed It," a daily newsletter brought to you by TheStreet. Sign up here.

Photo of the day: Turning the page at Time
The pride of Iowa publishing, Meredith Corp. (MDP) - Get Meredith Corporation Report , looks like it has finally put Time Inc. (TIME) out of its 20-year print-to-digital agony. On Sunday, Nov. 26, as expected, Meredith agreed to buy Time. The deal brings Time Inc. titles "Time," "People" and "Sports Illustrated," under the same roof as "Better Homes and Garden" and other lifestyle brands owned by Meredith. Time's flagship publication was first published in 1923, though the magazine featured its first Man of the Year (now Person of the year) in 1927, when it profiled Charles Lindbergh for making the first solo nonstop flight across the Atlantic Ocean. Sports Illustrated first ran in August 1954 and featured Milwaukee Braves star Eddie Mathews. People Magazine, which accounts for about two-thirds of Time Inc.'s current revenue first debuted in March 1974 and featured actress Mia Farrow, then starring in "The Great Gatsby," whose screenplay was written by Francis Ford Coppola.
Read more from "In Case You Missed It." Sign up here.
More of What's Trending on TheStreet: