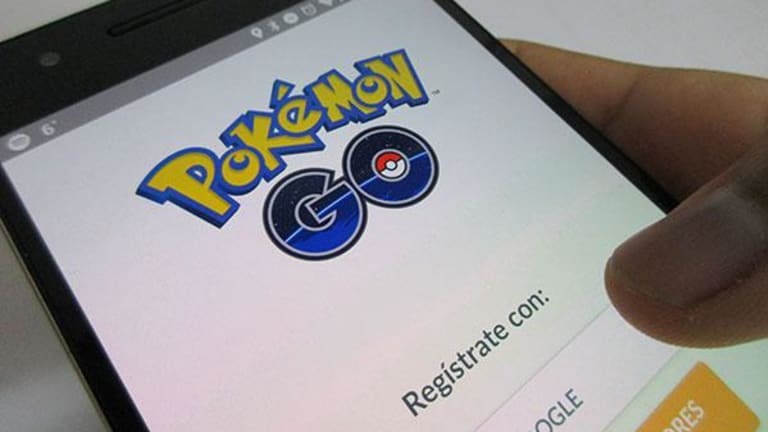 Pokémon Go Craze Sparks Market Overspending, Cramer Says Be Wary
Since Pokémon Go's popularity (and Nintendo's shares) spiked, investors are putting money in to companies that may not be affected by the game.
Gamers and investors alike are of the "gotta catch 'em all" mentality this week as part of the craze following Pokemon Go.
In the days following Nintendo's (NTDOY) launch of the augmented reality iPhone and Android game, shares of the gaming company spiked to their highest in 33 years.
Shares were up on Tuesday morning $28.05 per share, and topped the charts in the Apple (AAPL) - Get Apple Inc. Report  AppStore.
TheStreet's Jim Cramer said following a craze like this, the market often "diverges from the fundamentals because of excitement." 
"There's no real correlation, but at certain points in the market it doesn't matter," he said.
In Tokyo trading on Tuesday shares were up 13% to ¥22,840 ($222.16). TOPIX had its biggest gains since February, closing up 2.38% at 1,285.73. 
Game developer Niantic Labs, a startup born from Alphabet (GOOGL) - Get Alphabet Inc. Class A Report announced the app in October of last year in partnership with Nintendo and Pokemon Co. after $20 million in fundraising late last year. Both companies are financial stakeholders in the company as well -- Alphabet's shares are up .75% to $720.45 Tuesday morning, and Apple's shares rose 0.45% to $97.42. 
Cramer, TheStreet's founder and manager of the Action Alerts PLUS portfolio, which owns Alphabet and Apple, said he has seen boosts from games and products like Pokemon Go spark more buying around related products time and time again. 
"Is that right? I think that's never the right question to ask," he said. "I always say, 'Is that possible that people will mistakenly buy something for a craze?' And that has happened over and over again in my career."
Cramer said investors like to buy in what they use, citing Netflix (NFLX) - Get Netflix, Inc. Report . The company's market cap is now at $41.2 billion after its IPO in 2002.
By Monday, there were an estimated 7.5 million downloads on the game in the U.S. The game is free to play, however revenue comes from in-app purchases for coins, enhancements and special features.
"People like to buy what they use," Cramer said. "And that is time honored."