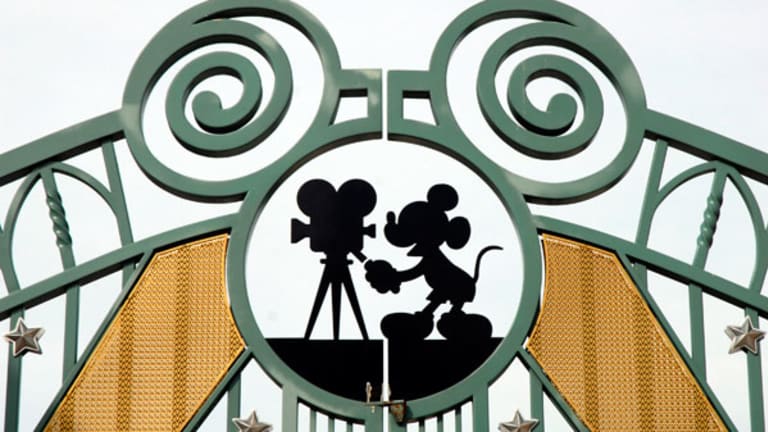 Play Call of Duty and Win an X-Games Gold Medal
Activision's blockbuster franchise Call of Duty could boost shares higher with an appearance at the X Games.
NEW YORK (TheStreet) -- Since 1995, fans of extreme sports have watched the best in their respective fields compete annually in a competition called the X Games. The events, televised by Disney's (DIS) - Get Walt Disney Company Report ESPN unit include BMX, skateboarding, Motocross, and have expanded to winter sports as well. A new partnership between the X Games and Major League Gaming is now bringing the sport of video games to the medal podium this summer.
Most video gamers have probably been called lazy or told to get off the couch. Those same gamers could now have a gold medal to show off to friends and family. The popularity of console games has been in the news lately as mobile games and casual games continue to see people shift away from $50 video games. However, the introduction by new consoles from both Microsoft (MSFT) - Get Microsoft Corporation (MSFT) Report and Sony (SNE) - Get SONY GROUP CORPORATION SPONSORED ADR Report has created strong demand again for video games. Video game companies couldn't be happier that the new consoles have arrived.
The "Call of Duty" franchise continues to be a huge source of revenue for Activision Blizzard (ATVI) - Get Activision Blizzard, Inc. Report. "Call of Duty: Ghosts" was the number one bestselling video game in the fourth quarter of 2013. The game was the number two bestselling game for 2013 behind "Grand Theft Auto V". "Call of Duty Black Ops II" was the number nine bestselling game for 2013.
"Ghosts" sold over 20 million copies across all consoles, including an impressive 8.5 million the XBOX 360 and 7.8 million on the Playstation 3. With the inclusion of "Call of Duty" at the X Games, Activision should see continued demand for its first person shooter franchise.
In June, "Call of Duty Ghosts" will be part of the X Games in a partnership with Major League Gaming, the largest professional gaming company in the United States. The X Games will feature the top three teams from March's Call of Duty Championship and the top five teams based on Major League Gaming's pro points system. The eight teams will compete in a double elimination group format.
The big winner here is obviously Activision, as their blockbuster franchise Call of Duty gets more press time and could see a surge in people playing online to try and boost their points and profiles. Other video game companies could see long term benefits as competitive gaming goes more mainstream.
Starcraft, another Activision Blizzard property, is hugely popular over in China. The Madden NFL franchise from Electronic Arts (EA) - Get Electronic Arts Inc. Report is a popular tournament game. These games and others could become part of the X Games or other Major League Gaming tournaments. Major League Gaming's CEO hinted at expansion with this, "We're looking to build something here that hopefully becomes a tradition at both the summer and the winter X Games over time."
Activision Blizzard reported a better fourth quarter than expected, which has helped shares continue their strong run. In 2013, shares saw their value increase 63%. So far in 2014, shares are up 7%. The company reported strong first quarter earnings and will see a huge focus on their upcoming "Destiny" video game franchise.
>>Read More: Surviving Whole Foods In a Walmart World
>>Read More: Jim Cramer: Alibaba Is an Unstoppable Freight Train
>>Read More: Tesla and the Curious Case of Elon Musk
Follow Chris on Twitter @chriskatje
At the time of publication the author held no positions in any of the stocks mentioned.
This article represents the opinion of a contributor and not necessarily that of TheStreet or its editorial staff.