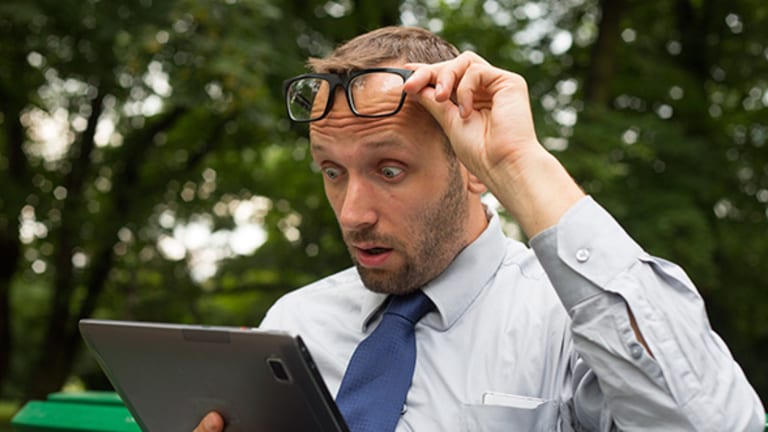 Plantronics Hearing a Cause for Continued Investor Concerns
A hearing next week will consider questionable actions by the manufacturer of headsets.
Just over a year ago, I shared my bearish view on communication headset manufacturer Plantronics (PLT) - Get Plantronics, Inc. Report . Since then the share price has fallen 24% amid sluggish growth and an EPS that has been growing primarily due to the company's efforts to change its share count.
Despite the stock's decline, insiders have continued to either exercise options and/or sold shares. The combination of EPS growth by share count reduction and insider selling are not inspiring.
Insider selling was one of my key concerns 12-months ago with Plantronics, as was a legal complaint by competitor GN Netcom. As part of that due process, court documents obtained from Public Access to Court Electronic Records, pointed to embarrassing, possibly nefarious activity by Plantronics.
In a deposition in GN Netcom vs. Plantronics, it was revealed that despite the legal hold mandate to preserve documents in the case, Donald Houston, senior vice president of sales at Plantronics, "was instructing employees who worked under him to delete e-mails that were clearly relevant and responsive to pending discovery having to do with the distributors that are at issue in this case."
Adding more weight to this credibility concern were comments made during court proceedings in December by Judge Leonard Stark who said,"First, the situation still remains one that is troubling to me. I'm glad for the clarification today that the defendant isn't running away from its admission that Mr. Houston intentionally deleted e-mails. I believe from the preparation I did for today's call that at an earlier time, I think in the April call, my understanding at least at the time was that the defendant was admitting not just deletion but admitting spoliation."
Plantronics admitted in a recent SEC filing that "there exists a reasonable possibility of the court issuing a sanction."
Then in February, amid continued insider selling, Plantronics was hit with a shareholder complaint concerning potential securities laws violations. Per the complaint, the investigation focuses on
"whether a series of statements by Plantronics
regarding its business, its prospects and its operations were materially false and misleading at the time they were made."
This legal issue for Plantronics will reappear next week in a legal proceeding before Judge Stark. If the commentary is anything like what it has been thus far, there is a high probability it will raise investor eyebrows as well as questions as to why insiders were allowed to sell their shares. The latter complaint, if proven true, would form a problematic pattern of its leadership.
Even years after the financial crisis, many investors remain distrustful of companies, according to the CFA Institute/Edelman Investor Trust Survey. The survey found that retail investors are less trusting of the industry (51%) than their institutional counterparts (61%), and investors in the U.S. (44%) and UK (39%) are less trusting than those in Hong Kong (68%).
The investigation into Plantronics alleged misleading statements and evidence tampering will do nothing to change these sentiments. 
This article is commentary by an independent contributor. At the time of publication, the author held no positions in the stocks mentioned. Versace is the co-author of Cocktail Investing: Distilling Everyday Noise into Clear Investment Signals for Better Returns.