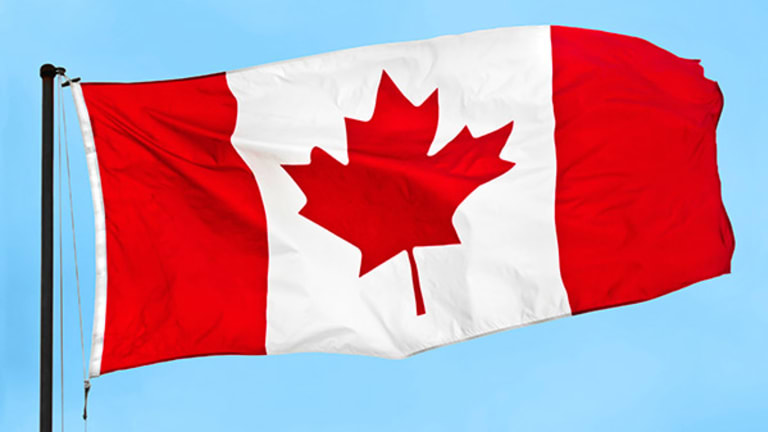 Editors' pick: Originally published Nov. 14.
Judging by the surge in traffic that crashed Canada's immigration website Tuesday night, plenty of Americans are thinking of heading north after Donald Trump's shocking presidential election win.
But take heed: Moving to Canada means a lot more than simply driving across the border. It is costly, time-consuming and could have serious implications for finances and portfolios, so those who are serious should consult a financial adviser.
The fastest way to get a foot in the door is to get a job offer from a Canadian employer or be accepted into a Canadian university. Then that allows a person to apply for a temporary work or study permit.
But those who want permanent-resident status similar to a U.S. green card are in for a wait. To get a sense of why, let's take a look at next year, when the Canadian government expects to grant permanent residency to some 300,000 new arrivals.
Of that total, 84,000 will be Canadians' spouses and other family members. Yes, marrying a Canadian is one option, but officials are on the lookout for fraudulent match-ups.
Another 172,500 will be skilled workers and their families. The rest will be refugees, and no, Trump-wary Americans don't qualify.
But those with a family connection can pretty much forget about next year.
Application-processing times for a spouse living in the U.S. stand at 14 months. Other relatives could wait as long as 33 months, a huge chunk of Trump's first term.
On the business front, professionals in fields such as financial services, healthcare or a skilled trade could try to gain permanent residency through Canada's Express Entry program.
But don't be fooled by the name.
Under Express Entry, applicants first submit a profile, which is scored based on age, education and work experience, a process that could take six months. Then their names are dropped into an applicant pool, where it will stay for up to 12 months.
From there, an applicant could be invited to apply for permanent resident status if, say, they are offered a job by a Canadian company. Otherwise, applicants could get an invitation if their profile scores highly compared with the rest of the pool.
But a job offer is a huge advantage.
Still undaunted?
Consider that once one lands permanent residency, there is something else that will have a big impact on investments: taxes. Just because someone has left the U.S. doesn't mean that the he or she has escaped the Internal Revenue Service, and that person will probably have to file a Canadian return, too.
Canadian tax law is based on residency, whether or not the taxpayer resides in the country or has other residential ties, such as a home or a spouse in Canada. The U.S., meanwhile, bases taxation on citizenship, meaning that Americans still must file a return with the IRS every year, in addition to a Canadian one.
That is a hassle, to be sure, but there are credits in place that, in many cases, offset all or most U.S. tax liability, according to accounting firm BDO International.
For those who can deal with all that, there is one nice payoff: Canada is a lot cheaper for Americans now than it was three years ago when the Canadian dollar was trading near parity with the greenback. Nowadays, $1 U.S. will get one about $1.35 Canadian.
Also realize that Canada is a superb investment destination and home to solid, thriving banks such as Bank of Nova Scotia and National Bank of Canada, as well as leading solar power companies such as Canadian Solar.
---
A blistering financial storm is about to hit our shores. When it hits, weak companies and their investors will be washed away. You need to put yourself on solid ground. And that doesn't just mean changing your investment allocations or loading up on cash. I'll show you how to protect yourself and prosper when you click here.
The author is an independent contributor who at the time of publication owned none of the stocks mentioned.