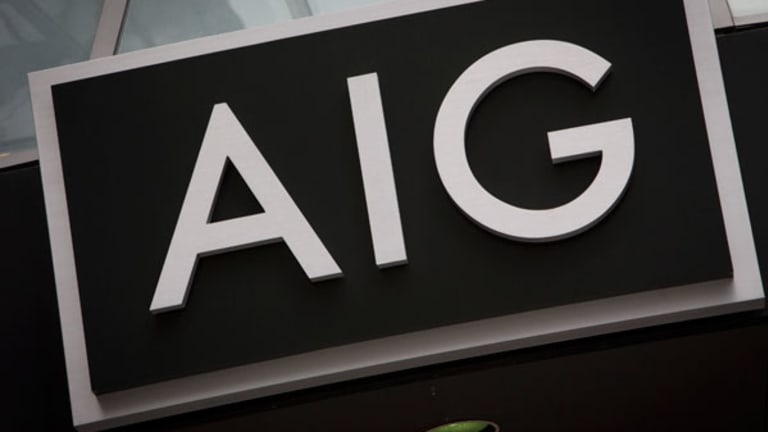 Place Your Bets on Global Warming
To win your global warming bet, buy stocks the other side thinks are doomed.
NEW YORK (TheStreet) -- How do you invest if you believe man-made global warming is about to decimate the planet? And how do you invest if you think that's a lot of hooey?
Most would say those who deny global warming should first bet on coal, oil and gas, but that's no way to make money. If you think your thesis is right, you bet on stocks that go against the other way of thinking.
So if you accept the scientific consensus that glaciers are melting, temperatures are warming and we're heading over the environmental cliff, you look to sectors that can deal with that reality.
Thus, those who think we can keep pumping methane and CO2 into the air without consequence would be wise to buy insurance stocks, especially those that insure against natural disasters. Companies like
American International Group
(AIG) - Get American International Group, Inc. Report
and
Chubb
(CB) - Get Chubb Limited Report
have to be putting more disasters into their models -- it wouldn't be prudent otherwise. If disasters don't occur, these companies are going to be rolling in cash.
Best of all, they're both bargains. AIG still sells at slightly less than 12 times its most recent earnings, Chubb at a little more than 12 times.
Retailers with global reach should have steady profits if global warming isn't real. So try some
Wal-Mart
(WMT) - Get Walmart Inc. Report
, even
Target
(TGT) - Get Target Corporation Report
, which should see both growth and international expansion.
If you don't think Florida is doomed by climate change, maybe you should consider homebuilders.
Lennar
(LEN) - Get Lennar Corporation Class A Report
is a homebuilder based in Miami, which will be completely under water if global warming proceeds as expected. You may also think that in this case there will be lots of extra money around, so how about a gambling stock like
Las Vegas Sands
( LVSC) -- Macau is right on the seacoast so it should be fine, right?
Scientists think airliners contribute as much as one-fifth of the Arctic's global warming, so no cool planet portfolio should be without companies like
Delta
(DAL) - Get Delta Air Lines, Inc. Report
that fly over it every day.
On the other hand, what if you accept the reality of global warming? How do you invest then?
Conventional wisdom says you buy solar stocks like
First Solar
(FSLR) - Get First Solar, Inc. Report
, but if warming is happening anyway, how does betting on an outfit fighting it help you? It doesn't.
So while it may seem counter-intuitive, how about a farm technology stock like
Monsanto
(MON)
? The only way to feed people in a warming world is for plants to adapt quickly to that change, and Monsanto's genetically-engineered seeds do that. That's why they already control most of the U.S. corn seed market.
Some may try to point you toward water utilities such as
American Water Works
(AWK) - Get American Water Works Company, Inc. Report
, but as a student of Atlanta history I know an outfit that has done a lot more for water purification, and made a lot more money from it.
Coca-Cola
(KO) - Get Coca-Cola Company Report
got into water treatment almost a century ago, to assure the uniformity of the product. No Coke?
Pepsi
(PEP) - Get PepsiCo, Inc. Report
.
An even better bet in this sector would be
Coca-Cola Enterprises
(CCE)
, which owns many of the company's bottling operations. If demand for potable water explodes and they can skip the sugar syrup, they can do very well, indeed. They've already outperformed Coca-Cola itself over the last decade.
While industrial equipment runs on fossil fuels, you need it to deal with huge storms, like Superstorm Sandy, resulting from a warming planet. How about some
Caterpillar
(CAT) - Get Caterpillar Inc. Report
-- it's down 15% from its high for the year, so it should be a winner.
Terex
(TEX) - Get Terex Corporation Report
and
Joy Global
( JOYG) should also do well, digging out from under disasters.
As we saw with Sandy, building supplies of all kinds respond to sudden increases in demand stemming from disasters. Thus get yourself some
Home Depot
(HD) - Get Home Depot, Inc. Report
or maybe some
Lowe's
(LOW) - Get Lowe's Companies, Inc. Report
.
Personally I'm in the middle on all this. I expect warming, but I also expect mitigation to limit the damage, at a profit. That's why my personal portfolio has such companies in it as
IBM
(IBM) - Get International Business Machines Corporation Report
,
General Electric
(GE) - Get General Electric Company Report
and
Google
(GOOG) - Get Alphabet Inc. Class C Report
, because it's innovation that will be at a premium once we finally get serious about dealing with this problem.
As I believe we will, all joking aside.
At the time of publication, Blankenhorn owned 20 shares of GOOG, 118 shares of IBM, 157 shares of KO, 200 shares of AIG and 316 shares of GE.
This article is commentary by an independent contributor, separate from TheStreet's regular news coverage.
Dana Blankenhorn has been a business journalist since 1978, and a tech reporter since 1982. His specialty has been getting to the future ahead of the crowd, then leaving before success arrived. That meant covering the Internet in 1985, e-commerce in 1994, the Internet of Things in 2005, open source in 2005 and, since 2010, renewable energy. He has written for every medium from newspapers and magazines to Web sites, from books to blogs. He still seeks tomorrow from his Craftsman home in Atlanta.