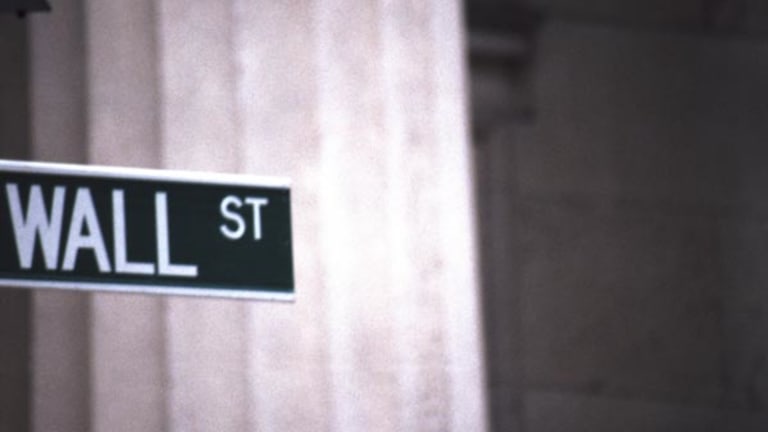 Pfizer-AstraZeneca Play Will Change the Global Pharma Landscape Forever
Will Pfizer succeed in its pursuit?
NEW YORK (TheStreet) -- It's the second time in a little more than a quarter that Pfizer (PFE) - Get Free Report has tried to reach out to AstraZeneca (AZN) - Get Free Report for a takeover bid in a deal valued at more than $100 billion. But to its despair, Pfizer hasn't succeeded in generating the kind of interest from AstraZeneca as it would have hoped. AstraZeneca continues to give a cold shoulder to Pfizer's advances.
What's the hang-up really?
In a statement issued by AstraZeneca after Pfizer's announcement, the company said, "In the absence of a specific and attractive proposal (read price), it was inappropriate to engage in discussions with Pfizer."
The company further said that the deal valued at approximately $100 billion does not adequately compensate the company's strong and diversified product line and future growth potential.
Pfizer's angle.
In the last few years, Pfizer's CEO Ian Read has undertaken a major restructuring drive and in many ways has shrunk the company's size. From spinning off its animal healthcare arm Zoetis (ZTS) - Get Free Report into a separate company, to selling its nutrition and wholesale pill manufacturing units, Read's underlying message has always been one of creating a leaner and more focused company.
Considering this strategy, Pfizer's overtures to AstraZeneca are completely opposite to its recent actions. Yet Pfizer's CEO Read insists the proposed acquisition creates substantial synergies for the combined entities. The merger, if effected, will not only create the largest drug company in the world, but allow the combined entity to save millions in potential cost synergies and taxes, bolster its presence in key high growth emerging markets, and add a substantial number of important drugs to its portfolio of existing cancer, diabetes, and cardiovascular disease therapies.
My take.
The recent mega-deals between GlaxoSmithKline (GSK) - Get Free Report, Novartis (NVS) - Get Free Report, and Eli Lilly (LLY) - Get Free Report created waves not just in the M&A market but also the global pharmaceutical industry. The proposed Pfizer-AstraZeneca merger continues the trend and is indicative of Pfizer's desire to maintain a dominant position in the global healthcare sector.
For instance, the deal would combine Pfizer's targeted cancer therapies like Xalkori with AstraZeneca's powerful new drug research program, which aims to target and treat cancer using the body's own immune system. With market experts forecasting immunotherapies to drive cutting edge cancer treatments in the coming times, the expertise of the combined entity will surely allow them to aggressively exploit this front.
Although there is a lot of common ground between the companies, which is something the combined entity can exploit (operating and financial synergies), I think the acquisition is a 360-degree turn from the strategic imperatives undertaken by Pfizer in the last few years. As against shrinking its portfolio and strategically focusing on a few key areas, the acquisition will swivel the company back to being a large (biggest in the world) player in the global drug market.
While there are obvious synergies at play, with AstraZeneca showing its complete disinterest in the deal (or at least that's how they're playing it out) it will be interesting to see how the next few quarters play out.
I believe investors who are looking for a long term play in Pfizer should wait for some time before some clarity emerges on the deal and its impact can be analysed with a bit more certainty. Until then, Pfizer is nothing more than a play for the speculators.
To know more about the recent GSK-Novartis-Eli Lilly deal, please read this article Is Eli Lilly the Winner in Novartis and GSKs Landmark Deal?

At the time of publication the author held no positions in stocks mentioned.
This article represents the opinion of a contributor and not necessarily that of TheStreet or its editorial staff.