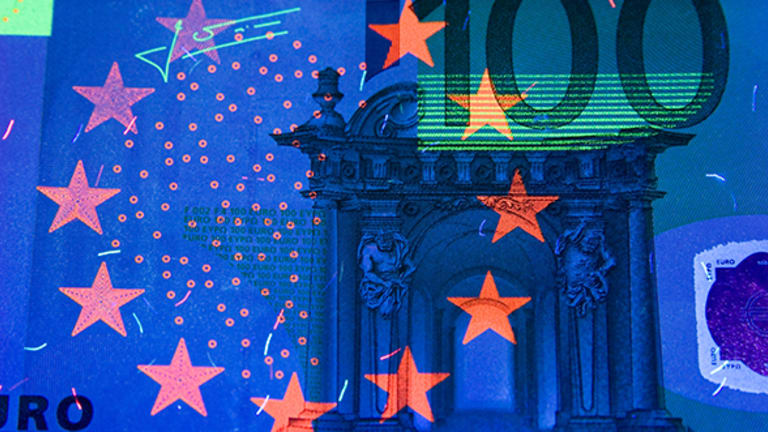 Peugeot Net Income Doubles in First Half; Shares Surge
European automotive giant, PSA announces strong first-half earnings on restructuring benefits and healthy demand.
Shares of PSA (PEUGF) , the maker of Peugeot cars, were up nearly 9% in early European trading today after it announced a record set of first-half results and forecast 10% revenue growth before the end of 2018.
Net income doubled to €1.2 billion ($1.32 billion) during the first half and the group performance was also strong across most other key reporting metrics.
Revenues rose by low single digit numbers across all divisions after adjustments to eliminate the impact of a resurgent euro during the first half. The group operating margin came in at 6.8%, ahead of last year's 5% margin. Earnings per share doubled to €1.51 from €0.73.
Peugeot shares rose as high as €13.60 in early European trading, representing an increase of nearly 9% on yesterday's closing price of €12.50.
The stronger performance on the bottom line comes following a multiyear restructuring that the company says has stripped around €1 billion of fixed costs out of the business during 2014 and 2015. It has also benefited from a buoyant European car market which saw sales volumes grow by more than 7% for the group during the first half.
Sentiment toward car manufacturers has been tepid at times during recent months as economic uncertainty in emerging markets, increasing global economic due in large part to Britain's vote to leave the European Union in June have given cause for concern over the outlook for earnings across the sector.
PSA said that it was "fit to face Brexit" given its streamlined cost structure and pricing power in the automotive market.
The group also forecasts strong growth in the European (+4%) and Chinese (+8%) car markets during the year ahead and has committed itself to delivering 10% revenue growth before the close of 2018.
Despite Wednesday morning's gains, Peugeot shares are down more than 17% since the start of the year, making it one of Europe's worst performing car makers.
Analysts at UBS have a neutral rating assigned to the stock and a price target of €15.0, which implies an upside of 10% from current levels.
Analysts at Berenberg rate PSA as a hold and have a price target of €13.50 assigned to the stock, which is in line with the current market price.