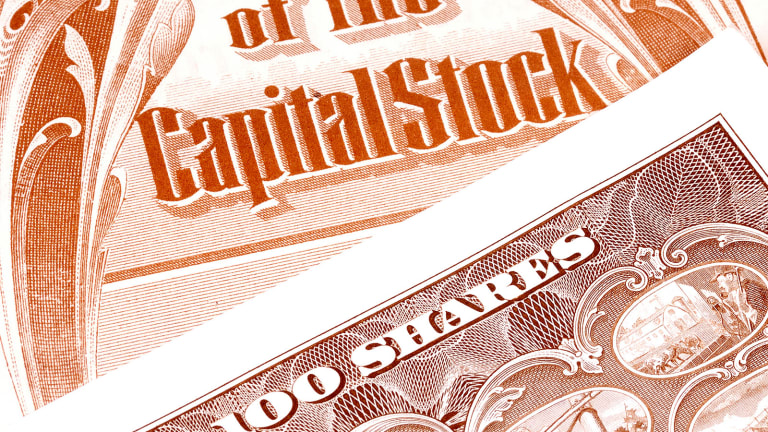 EXCLUSIVE INVESTIGATION: Penny-Stock Broker Gets Indicted, but What Took So Long?
In 2011, the brokerage firm LPL Financial fired Larry S. Werbel for selling penny stocks to investors, breaking the firm's rules. He stayed in business for another five years.
Editors' Pick: Originally published Feb. 9.
It was five years ago this week when the brokerage firm LPL Financial fired Larry S. Werbel.
The Cleveland-based stockbroker caught the attention of his firm's compliance cops on Jan. 11, 2011, when he tried to wire money from an LPL account to a local penny stock promoter.
The firm did some digging and figured out that its man in the Buckeye State was violating company policy by selling unlisted penny stocks and unapproved private investments to clients, according to an LPL spokesman. LPL fired him on Feb. 11, 2011.
It would have served the investing public well if it had all ended there.
Werbel, 67, was arrested at his home in Solon, Ohio, on Jan. 6, charged by the U.S. Attorney for the Southern District of New York with conspiracy, securities fraud, wire fraud, investment adviser fraud and making false statements.
The charges were related to his role in a years-long scam selling one of the world's most easily manipulated investments. That would be penny stocks.
In an email statement, his Cleveland lawyer, Scott Matasar, said "Mr. Werbel disputes the allegations that have been made against him and looks forward to the opportunity to present his defense."
In the five years leading up to his arrest in January, he was fired by LPL, suspended briefly by Finra, and "permitted to resign" by Summit Brokerage Services Inc. after a customer filed an arbitration complaint claiming $1 million in losses, according to regulatory records.
His most recent employer, Concorde Investment Services LLC, hired him in 2015 despite the termination, the suspension, and the $1 million claim, all of which were noted in his public Finra records and should have been easily accessible to Concorde.A day after Werbel was arrested, Concorde filed a note in his regulatory record saying he was discharged after an internal review was launched "upon learning Rep was indicted for defrauding investors prior to association with the firm."
Talk about closing the barn door after the horse has bolted.
The LPL spokesman said that after promptly firing him, the firm cooperated with inquiries from Finra. Things went downhill from there.
In an email, a Summit spokesman declined to answer specific questions, but said it expects its brokers "to strictly adhere to the highest possible ethical and professional standards."
A Concorde spokesman did not respond to emails.
Last month's criminal accusations against Werbel and three others merit penny-stock marquee status for the pedigree of the scheme's ringleader, recidivist securities lawbreaker Edward A. Durante. In 2003, Durante was sentenced to 121 months in prison for his role in an earlier penny-stock scam.
The new case against Durante and his cronies is a classic penny-stock nightmare: Clueless investors sent millions to their brokers only to have their money siphoned to accounts that were piggy banks for the players.
The Securities and Exchange Commission said in a related lawsuit in December that Durante began laying the groundwork for his most recent stock fraud before he even got out of prison in June 2009. Say what you will about Durante, but you can't fault the guy's time-management skills.
Along with Durante and Werbel, the indictment named Christopher Cervino, a broker in New Jersey, and Sheik F. Khan, an investment advisor in Southern California. All have pleaded not guilty in the scheme, which the government says took place between 2009 and 2015.
The indictment says that Werbel pocketed $305,000 in kickbacks for inducing clients to invest in VGTel, Inc. (VGTL) , a manipulated penny stock shell company. Other penny stocks that the government alleges were manipulated are Q Lotus Holdings (QLTS) , Haddad-Wylie Industries, also known as HWI Global Inc. (HWICQ) , and Cassidy Ventures (CSVN) .
In all, 100 investors lost about $15 million in a type of scam that's taken in naive investors for decades. The damages are chump change by some accounts in this post-Madoff era. Unless it's your money, of course.
"Werbel kept right on 'selling away' penny stocks after LPL fired him in 2011," said Cleveland lawyer John Chapman, referring to a securities law violation in which brokers sell you securities that are not held or offered by the brokerage firm. "He never stopped."
Chapman says the authorities failed the nine former Werbel clients he represents, all of whom purchased penny stocks on the broker's recommendation. He began filing arbitration complaints on their behalf 18 months ago.
Two years before his arrest, Werbel had an earlier regulatory run-in over his penny-stock dealings, but the trifling punishments did little to cramp his style.
In 2014, the industry self-regulators at Finra settled a case with Werbel that stemmed from LPL's discoveries of three years before. Werbel didn't admit or deny Finra's allegations that he'd broken Finra and Securities and Exchange Commission rules and regulations in that case, which revolved around his sales of Q Lotus, one of the stocks cited in the criminal proceeding.
Finra fined him $12,500 and Werbel was back in the business after a two-month suspension.
A Finra spokeswoman said the U.S. Attorney had asked it to "stand down" on further investigation of Werbel back then because of its ongoing criminal probe. When I asked U.S. Attorney spokesman Christian Saint-Vil via email if it might have been a better idea to get Werbel off the streets as soon as possible, he declined to comment.
The indictment says that Durante set up two companies, Zenith Estates, Inc. and New Market Enterprises, Inc., to help pull off the alleged scam.
When Zenith was incorporated in 2008, Durante's associate Kenneth Wise was an officer of the company, according to Nevada incorporation records. Wise pleaded guilty to securities fraud last month; the SEC said in its Jan. 6 complaint that he transferred funds from Zenith and New Market to Durante and took money from the accounts to pay kickbacks to Werbel and Cervino.
Zenith and New Market held shares of various Durante stocks and paid substantial personal expenses of Durante and his wife, including $150,000 in American Express bills and a $14,462 check to Bloomingdales, according to documents filed in a 2001 SEC case against Durante. A group of Massachusetts investors who lost money in VGTel sent their funds directly to Zenith or New Market, the SEC said.
Werbel entered into a consulting agreement with New Market in 2010 to receive payments for peddling VGTel, according to a lawsuit filed last month against Werbel, Durante and others by the Securities and Exchange Commission.
In the 2014 case brought by Finra, Werble's penny-stock pal while he was working at LPL was referred to only as "a third-party stock promoter," but he turns out to be John J. Fasola, a guy who is not a broker and thus wouldn't come under Finra's jurisdiction in any event.
When Werbel tried to wire money from LPL to Fasola, the firm intervened and stopped it, the LPL spokesman said.
Fasola has never been charged with civil or criminal violations. But he did play a role in Durante's operation, doing investor relations work and serving as an officer of Zenith, a Durante company.
Fasola's compensation appears to have come from several sources. An account entitled "John J Fasola Hudson Oh" received $139,500 in wire transfers between July of 2010 and June of 2012 from checking accounts of Zenith, New Market and Durante's wife, Svetlana Durante. I found the account statements in court exhibits filed in 2013 in the case that the Securities and Exchange Commission brought against Edward Durante in 2001.
Fasola did not respond to voicemail messages or a message sent via LinkedIn.
Saint-Vil, the U.S. Attorney spokesman, said that Durante only had a lawyer representing him on the bail aspects of his case. That lawyer did not respond to an email. Durante is being held in the Metropolitan Correctional Center in Manhattan. Charles A. Ross, a lawyer who represented Durante's wife Svetlana, did not respond to email inquiries.
From the investing public's point of view, Werbel's is a story of pretty much everyone dropping the ball or being told to back off, with the exception of LPL, which appears to have acted quickly to show him the door.
When the Feds demanded that Finra stand down on its case, they limited Finra's ability to throw the book at him. Summit allowed Werbel to resign during the Finra suspension, but welcomed him back after the suspension was over. And despite a termination and a regulatory suspension on his record, Concorde was later willing to hire him.
As if all that weren't enough, Werbel enjoyed professional accolades even as he was engaged in the alleged violations outlined by the U.S. Attorney.
In 2013 and 2014, he was named a "Five-Star Wealth Manager" in a special advertising section in Cleveland magazine, which Werbel said on his website put him "among the top 2% of wealth managers" in Cleveland.
The folks at Five-Star Professional purportedly honor "exceptional client satisfaction and service," according to their website, and, to ensure that bad guys don't sneak onto their lists, they say they check to be sure there's a "favorable regulatory history" before they designate an honoree.
Finra's action against Werbel was filed just after Five-Star included the broker in its list for the second time in 2014, so the organization can't be faulted for missing that. But I asked Josh Kimball, vice president of marketing, why Five-Star had honored a broker who was fired for cause several years before he was first put on the list.
Kimball said that, at the time, termination by an employer was not a disqualifier. He said the group had recently added termination as a disqualifier as a result of feedback from the brokerage industry. But that condition was not listed on its website until after I contacted Kimball.
Along with that, Werbel also enjoyed the distinction of being a Chartered Financial Consultant, which the financial services educators at the American College of Financial Services describe as "the highest standard of knowledge and trust in financial planning."
Werbel was still listed as a Chartered Financial Consultant in good standing when I got in touch with the College's media relations department two weeks after he was indicted. On its website, the College says it investigates violations from various regulatory authorities. 
After hearing from me, a spokesman said the College would launch an investigation. Werbel was off the list by Jan. 31.
But it's all too little, too late. I'll bet that, by now, you're thinking we have a pretty shoddy system for keeping the public informed when things are amiss with financial professionals. You'd be thinking right.