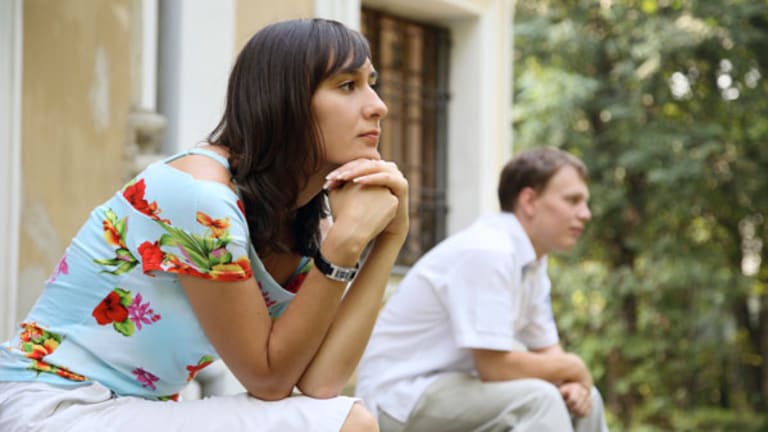 Past Pain and Present Pause: Ask Noah
Without being open, you don't stand a chance at true happiness.
NEW YORK (TheStreet) -- Q: Strange twist of events -- I met a woman online that I dated in college. Neither of us realized this until we met in person, otherwise we wouldn't have agreed to meet.
She seems to have matured a lot in the 12 years since I knew her, and I'm surprisingly attracted to her still. Issue is... I've gone through a lot of bad relationships post-college and I've a really hard time trusting myself in this department. I'm just not open to getting hurt again. How should I proceed?
A:
You cannot script the course of a relationship. Even in the most harmonious and happy unions people get angry, lonely and hurt.
These are the unavoidable "dangers" we're all vulnerable to in intimate relationships. However, without being open, you don't stand a chance at true happiness.
What happened in your past to have made you feel so exposed and scared? Why don't you trust your feelings?
This may indicate that dating at this point isn't in your best interest. Your instincts may be correct to not trust yourself for the time being.
On the other hand, you did write to me.
Could this mean that your fear is subsiding? If you were brave enough to reach out, I imagine this woman must have made a significant impact on you.
Being attracted to her and recognizing that she has matured since college are important observations and, frankly, good signs that a second date is warranted.
The Tips:
Caution: Be careful with your quick judgments on her character. Twelve years is a long time, and if you're not a little immature in college you're just not doing it right! Keep in mind you have your memories, but she's also got hers. Experience her for who she is today. Don't rely on your 12-year-old memory of who she was way back when. Respect not only your hesitation but also her time. Think about this from every angle before you jump in. If you're going to remain unapproachable, unreachable and unaffected by her, the intimacy you crave won't build. Explore: If you want to see who she really is, you have to be willing to reveal who you really are.
Nice hearing from you today and best of luck!
Questions and comments can be sent to ASK NOAH at
.
Have a profitable and peaceful week,
Noah
Noah Kass is a psychotherapist specializing in addiction, relationship issues and work stressors. He has been Clinical Director at The Dunes: East Hampton and Realization Center in Union Square. Mr. Kass was a frequent guest on MSNBC's "The Dylan Ratigan Show," featured in a segment called "Kass' Couch" and regularly blogs for The Huffington Post.