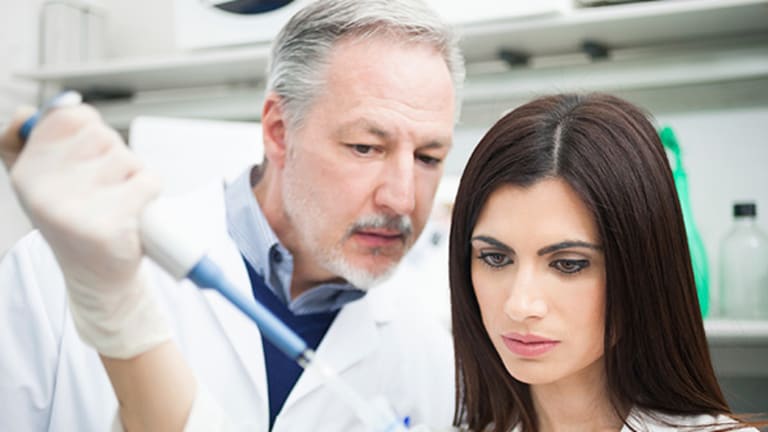 Parsing the Rapidly Changing Landscape of the $300 Billion Pharmaceutical Sector
What is the outlook for this industry as the focus shifts to generic-drug companies from drug research companies?
The competitive landscape of the $300 billion pharmaceutical industry is changing rapidly, with the focus gradually shifting to generic-drug companies from drug research companies.
The pharma industry has been bifurcated into those two types of companies. The industry is heavily skewed in favor of branded-drug makers, primarily located in Europe and the United States, that control more than one-third of the market.
However, patent expiration and the loss of market exclusivity have exposed these pharma giants to the loss of revenue worth billions of dollars.
Branded-drug sales worth $54.7 billion lost patent protection in 2012, and a second wave likely followed last year, resulting in an estimated loss of $47.5 billion.
Pharma majors face high uncertainty in terms of future revenue streams, considering that rising competition, patent expiration and declining sales are increasing pressure on them to develop blockbuster drugs.
Research companies incur steep research and development expenses and rely on patent monopolies to recover costs. Upon expiration, a patent is rendered insignificant, and the related formulation becomes public property.
Capitalizing on this opportunity, the manufacturers of generic drugs aggressively launch products at a fraction of the price of research companies' drugs, seizing almost 90% of the revenue generated by research companies from those drugs.
The research pharma industry is governed by a set of stringent regulations on authorization and marketing.
Approvals for new drugs entail long lead times, and R&D activities on new drugs have a poor success rate. These factors make it difficult for companies to develop drugs that would become commercially viable in a short span of time and replace drugs that have expired patents.
For every drug that hits the market, there are at least 10 others that don't see a commercial launch. Moreover, sales of a single new drug may not compensate for the loss incurred on drugs with expired patents.
Companies face intense competition and challenges while launching new drugs and products.
Although the product pipelines for specialty diseases and oncology have witnessed considerable improvement, the pharma industry's output level has remained stable in the past decade. Therefore, companies must embrace technological innovation to boost productivity.
Research companies face additional challenges as a result of pricing pressure from health care payers, insurance companies and governments, which constantly seek new therapies that are clinically and economically better than the existing alternatives.
This has compelled research companies to reassess their operating models. Some companies are considering inorganic growth methods, thus paving the way for a series of licensing and acquisition deals.
For instance, under the GlaxoSmithKline-Novartis deal, Novartis bought GSK's cancer drugs and GSK took over Novartis' vaccine business. The mutually beneficial deal allowed the companies to increase their specialization in oncology and immunization.
Drug research companies have entered into uncharted territory, and it remains to be seen whether these companies perform or perish.
Even as research companies reel under the effects of drying revenue streams, the outlook for generic manufacturers appears bright, as their lower-cost alternatives are in high demand. Consumers, insurance companies and governments are propelling the generic-drug industry.
For instance, the United Kingdom has decided against buying GSK's Benlysta for lupus, saying that the drug isn't cost-effective.
The generic-drug industry plays an important role in maintaining the sustainability of affordable health care programs.
The use of generic drugs helped the U.S. economy achieve $254 billion in health care savings in 2014, according to a report published last year by the Generic Pharmaceutical Association.
We can safely surmise that such cost savings would only increase in the future.
The outlook for the industry appears positive.
Aging demographics and the rising use of generic drugs have the potential to attract long-term investors. In addition, emerging markets are expected to account for a sizable share of global medical spending in the coming years.
This article is commentary by an independent contributor and was co-written by Akanksha Kumar, senior analyst, Investment Research & Analytics, Aranca Research.
At the time of publication, the authors held no positions in the stocks mentioned.