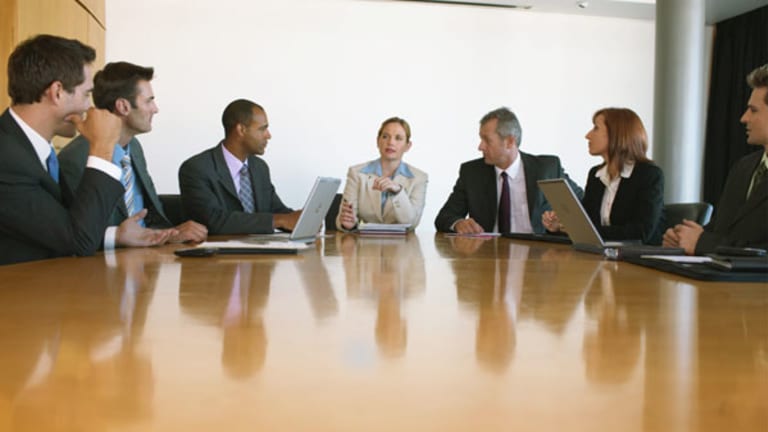 Parenting: Does the 'Tiger Mother' Approach Really Work?
Each parenting model produces precisely what it is designed to produce.
NEW YORK (TheStreet) -- Last week, the Wall Street Journal published an insightful article called, " Why Chinese Mothers are Superior." It describes why Asian American students so consistently outperform their peers.
Author Amy Chua, a Yale professor and first generation Chinese American provides an honest description of Asian American parenting methods to explain the achievement gap. The article received more than 4,000 comments of which I read 20%. The majority of respondents with Asian surnames agreed with the description, but few accepted the premise that the model creates successful adults. What is a successful adult? In business, success is almost always defined by leadership excellence.
Ms. Chua views herself as a typical Asian American parent. Her two daughters live a highly regimented life where they practice violin or piano for two to three hours a day and then drill for school tests through the night. She states that, "Chinese parents believe that they know what is best for their children and therefore override all of their children's own desires and preferences." No playdates, sleepovers, boyfriends/girlfriends, sports teams or theater. The mission is very clear - earn an A in every subject "except gym and drama." She wrote that "...children on their own never want to work, which is why it is crucial to force them."
Does it work? Absolutely. The model delivers precisely what it is designed to deliver - academic success. Asians make up 42% of UCLA students despite making up only 12.7% of the California population. And it would be worse if not for university limits of Asian applicants. But what about success outside of academics? How many Asian American are there in professional sports. And how many Asian Americans do you know in U.S. rock bands? Some argue that such methods do not produce "well-rounded" adults? But, does being well-rounded matter? It might.
The highest concentration of Asians and Asian Americans is in the Silicon Valley. A 2009 article in the
San Jose Mercury News
noted that 23% of Silicon Valley engineers are Asian. However, only 4% are in the Silicon Valley 100 -- "the 100 people who did the coolest things in Silicon Valley in 2010." This is a surrogate measure for creative achievement. The 4% does not include Indian cultures as Indian parenting methods are different from those advocated by Ms. Chua.
When it comes to leadership the story is worse. Each of Silicon Valley's top 25 companies reports the pay of its five highest-paid executives. Currently, Asian executives make up only 3% of this group. And in the Silicon Valley 25, there was only one Asian CEO (4% of total). And despite disproportional representation in undergraduate and graduate programs, only one Fortune 500 CEO (.2% of total) -- Andrea Jung of
Avon
, a Korean American -- is Asian or Asian American. How can this be?
The most basic premise of leadership development is that early leadership experiences are the most important predictor of leadership success. Every snow skier knows that the best skiers start when they are very young. You can teach a 30-year old to ski, but the 30 year old will never be an expert.
In Ms. Chua's model, the Asian American child practices instruments alone and does homework alone. These practices produce excellent adult violinists and students. In contrast, the typical American child plays on sports teams or debate teams or in boy/girl scouts also from a young age. These children receive deliberate, intensive coaching on strategy, team leadership and how to work as a single coordinated unit -- teamwork. On non-practice days, boys organize their own games and try out what they learned from the coach.
If a child spends 15 hours a week in sports activities, over 15 years, he will spend more than 10,000 hours being coached or practicing leadership and teamwork. Contrast this with China's two most popular sports -- table tennis and badminton -- both individual sports. Can a one-week leadership class make up for those lost 10,000 hours? And what about dating in high school? Could learning how to relate to those of the opposite sex be an important learning experience needed for success at work and in life?
Several years ago, I met with a 27-year old Korean woman who was failing in her job. Her parents were both college professors and her academic achievements were stellar. She told me that she joined the company because her father told her to join -- so she did. The Asian company assigned her to a role without asking what she wanted to do (i.e., forced) -- a common practice in Asian companies.
It quickly became clear that her extraordinary intellect, her talents and personality were misaligned with her role. She hated her job and, for the first time in her life, she was failing. It was emotionally devastating. Her parents told her to stay and fight it out. Her friends also told her what to do, but no one asked what she wanted with her life -- including herself.
She said, "My parents see me as a kite. They are proud that I fly high for everyone to see, but they always control me and pull me in whenever they want to. I don't want to be a kite anymore. I want to be a bird and be free to make my own decisions." Unfortunately, decision-making was never a skill that she practiced. Like a skier, she can begin practicing at 30 years old, but it is unlikely that she will ever become an expert.
So which parenting model is best, the Asian or the American? It depends on your definition of success. What is clear is that each model produces precisely what it is designed to produce.
Hall is managing director of Human Capital Systems (www.humancapitalsystems.com), a firm that designs systems for improving workforce performance. He is also an instructor in Duke Corporate Education's teaching network and author of The New Human Capital Strategy. Hall was formerly a senior vice president at ABN AMRO Bank in Amsterdam and IBM Asia-Pacific's executive in charge of executive leadership and organization effectiveness. During his tenure, IBM was twice ranked No. 1 in the world in Hewitt/Chief Executive magazine's "Top Company for Leaders." Hall completed his Ph.D in industrial-organizational psychology at Tulane University, with a dissertation on people management practices of Japanese corporations.