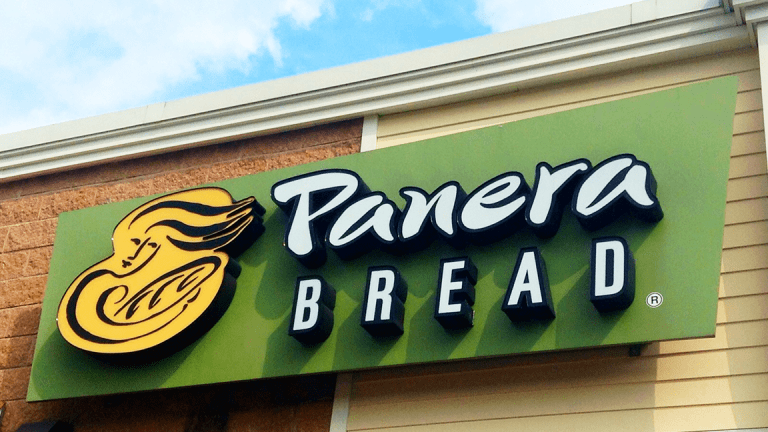 Panera Bread Is an American Success Story: 2017 in Review
Panera Bread founder Ron Shaich went out on top by selling his soup and sandwich creation to JAB Holdings for mega billions. Hat tip to Mr. Shaich.
When Panera Bread founder Ron Shaich decided to sign off on a mega $7.5 billion deal to sell his baby to food conglomerate JAB Holdings in April, then say in November he would step aside as CEO on Jan. 1, 2018, he closed the book on one heck of an entrepreneurial success story.
At age 27 and a only few years removed from Harvard Business School, Shaich (pronounced 'shake') opened a cookie store in Boston called the Cookie Jar in 1980. Ever the people watcher, Shaich began ordering baguettes and croissants for his store from a nearby Au Bon Pain after observing that many folks weren't buying cookies before noon.
Sensing an opportunity to sell more exotic sandwiches than the standard ones on whole wheat or rye, Shaich approached venture capitalist Louis Kane, who was running Au Bon Pain at the time, about joining the bakery chain. The two formed a partnership in 1981.
TheStreet sat down with Shaich in September of this year.
By 1993, Au Bon Pain, which went public in 1991, had spread across the U.S., and purchased St. Louis Bread, a regional restaurant chain known for its fresh ingredients and inviting environment. Shaich wanted the company to shift its attention toward St. Louis Bread instead of Au Bon Pain and after he prevailed in a board fight, Au Bon Pain was sold to a private-equity firm in 1999 (it was sold to JAB Holdings in November).
Shaich then took the helm at St. Louis Bread and changed its name to Panera, which is Latin for "bread basket" or "bread bowl," in order to appeal to a wider audience. From there, Shaich led an aggressive roll-out of Panera Bread restaurants across the country that led its stock to return more than 1,500% under his leadership.
In 2010, Shaich chose to step aside as CEO but retain the role of executive chairman so he could pursue philanthropic interests such as driving awareness of hunger in America. At the request of long-time friend and CEO Bill Moreton, however, Shaich returned to Panera as chairman and CEO in 2013, in a move similar to Howard Schultz's return to the helm at Starbucks SBUX in 2008. Shaich then initiated a menu overhaul to appeal to healthier eaters and a mobile ordering push.
Having studied Shaich closely through the years, TheStreet finds his next mission no surprise. The feisty, now former restaurant CEO has declared war on activist investors and will hit the pavement in 2018 to get his message of long-term investing out.
Shaich says investing has become too short-term focused, in large part to the rise of activists and the overall trading environment. "Are activists really good for the economy? I think they inhibit GDP growth," Shaich told TheStreet in an interview.
Panera Bread found itself in the crosshairs of activists twice: in 2007 with Shamrock Activist Value Fund LP and in 2015 with Luxor Capital, Fortune reported. The latter battle led Panera to issue $500 million in new debt to buy back shares to appease Luxor.
Hat tip to Shaich. And sleep with one eye open, activist investing community. 
Check out TheStreet's Other Influencer Interviews