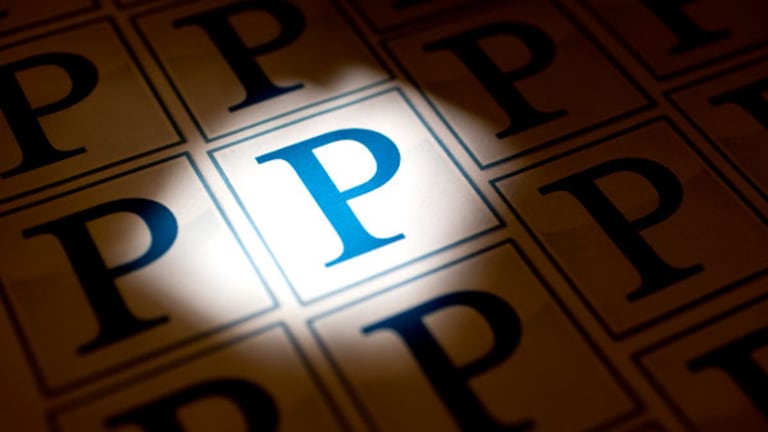 Pandora Will Crash, Then Head to $20 on Apple Radio
Watch Apple lose focus reiterates just how far the company has fallen under Tim Cook.
NEW YORK (TheStreet) -- Earlier this week other sources took credit for breaking the news that Apple (AAPL) - Get Apple Inc. Report will most definitely release a radio product. That's funny because, as recently as this past December, I reported that it's not a matter of if, but when iRadio hits the streets.
(I guess I need to label my stories with a
BREAKING NEWS
tag and scream, shout and let it all out from the rooftops.)
It's coming. I know this. I have known it for months. And, as somebody who has been following the radio industry since I was in elementary school, I'm telling you that Apple Radio will turn out to be one of the best things that ever happened to
Pandora
(P)
and its shareholders.
If you have owned this stock over the past year, you're up roughly 40% (and, quite possibly as much as 90-plus percent if you bought at rock bottom). For the record, AAPL is down 32% over the last year and about 19% since Pandora bottomed on iRadio rumors and a subsequent guidance low ball over fiscal cliff concerns.
Pandora no longer dips on iRadio news. At least not like it used to. It crashed hard on several mentions of Apple streaming rumors, particularly the first one floated by
The Wall Street Journal
(or was it
The New York Times
; it's so hard to keep track). Each and every time, Pandora rebounded, then meandered, stabilized a bit and predictably crashed on more noise. Until this last time.
Also see: Facebook Home: A Google Killer >>
Pandora earned legitimacy (it feels as absurd to write that as it sounds given
the company's more-than-legitimate decade-plus history
) on its last earnings report where it, once and for all,
squashed all hope for a traditional radio rebirth
and
established itself as a mobile advertising powerhouse alongside companies such as Google (GOOG) - Get Alphabet Inc. Class C Report and Facebook (FB) - Get Meta Platforms Inc. Class A Report
.
Pandora will crash again. When Apple officially announces a radio product, Pandora will drop. And then, a few months, maybe a year down the line, Wall Street will come late to reality. Investors will discover that Apple -- whether it has success with radio or not -- had no material impact whatsoever on Pandora's business.
Also see: What Cook's Apology Means for Apple in China >>
That's because
and, if it starts dabbling in areas it has no business or reason to dabble in, Tim Cook will prove Apple is not.
Ever since Steve Jobs released iPod, Apple has not had a hardware disaster. It has only experienced software and service-related missteps. Apple must
focus
on delivering to customers what it does best:
well-designed, high-quality, optimal user experience, premium-priced hardware
.
Leave the core applications up to the companies with the expertise and track record of delivering them. For obvious reasons, Pandora and Google come to mind immediately.
Also see: Cramer Greets the 21st Century: StopDrunkTexting
reports that Apple will pay up big time for music rights
and
, more importantly, put together "a full-on, multinational sales force that would sell audio ads akin to what Pandora serves up for listeners to its free service."
Mark my words. That will be a disaster.
And, assuming these rumors are true, watching Apple continue to lose focus sadly reiterates
just how far this company has fallen under Tim Cook
.
--
Written by Rocco Pendola in Santa Monica, Calif.
Rocco Pendola is
TheStreet's
Director of Social Media. Pendola's daily contributions to
TheStreet
frequently appear on
CNBC
and at various top online properties, such as
Forbes
.