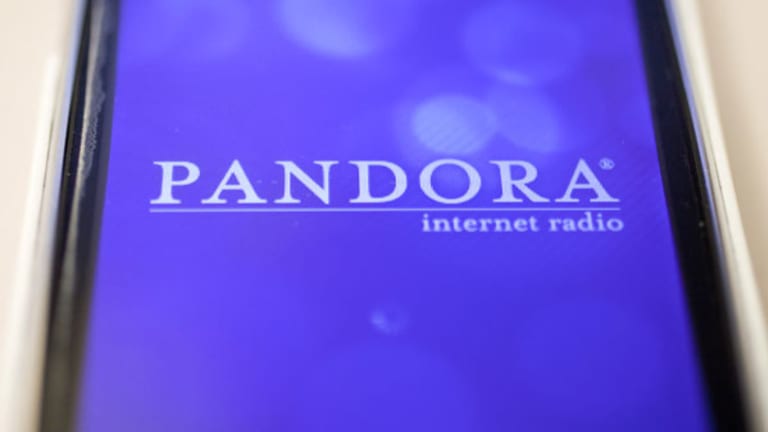 Pandora: The Hand That Feeds the Ungrateful Music Industry
There's a reason why John Fogerty's new album made a record debut on the Billboard Top 200 chart this past week.
NEW YORK (TheStreet) -- So John Fogerty's new album debuted in third position on Billboard's top album chart this past week. It was also one of the first records featured on Pandora's (P) recently-added Pandora Premieres, which allows users to stream albums in their entirety one week prior to their official release.
Was the solid debut -- third only to Alice in Chains and
Daft Punk's smash Random Access Memory
a coincidence? Probably not.
Let's put this in perspective. The No. 3 showing is Fogerty's best at Billboard. Ever. And this nugget
includes
the many epic albums he released as a member of Creedence Clearwater Revival.
Now, consider what Steve Knopper wrote in
Wednesday when he referred to Fogerty's debut as a "big chart surprise":
LOSER OF THE WEEK: Digital sales. Earlier this year, iTunes, Amazon MP3 and the rest seemed invincible - according to Billboard, sales jumped 16.2 percent in the first two months of 2013. But then came a steep decline, worrisome for a record industry that has spent the last 10 years staking its future on iTunes et. al. This week, the trend continues, as digital sales are down three percent compared to the same point last year.
CD sales are down as well, though not as much as they were last month.
And the music industry still wants to squabble over royalties with Pandora?
As great as
Apple
(AAPL) - Get Apple Inc. Report
has been for the music industrial complex (iTunes certainly had a ton to do with Daft Punk's showing), it's poisonous in some aspects. Do you really think Apple has any interest whatsoever in promoting music? It's getting in this game to leverage something almost everybody loves and listens to for the data so it can expand its ad network and for something it can use to keep people from leaving the OS X and iOS ecosystems.
That 10% it's giving to music publishers,
. Somebody was asleep at the wheel. Apple will take this data and use it to sell targeted advertising across the iAd network, yet music publishers receive pocket change and, as far as I can ascertain,
only
10% of iRadio revenue.
This only reinforces a key point I keep making -- outside of record label executives,
few musicians (performers, songwriters, you name it) make money that's meaningful to them from royalties
. Never have. Never will. The big acts are all set. And the small ones can barely buy food with what they make.
Fogerty's debut and declining physical music sales (in any form) should send the signal (again) loudly and clearly to the music industrial complex.
Stop squabbling over royalties with Pandora. Pandora's not responsible for declining physical sales; in fact, it's more than plausible to argue that it's because of Pandora that physical sales are not even more horrendous. Stop biting the freaking hand that feeds you! Find even more ways to work with Pandora to generate new promotional avenues and sources of revenue as an access, not ownership model takes the industry over.
As investors evaluate Pandora stock in the face of this perceived threat from Apple, consider the big picture. Consider who the expert is in Internet radio and why. You still might not want to purchase Pandora shares, but at least you'll be making a better-informed decision.
--
Written by Rocco Pendola in Santa Monica, Calif.
Rocco Pendola is
TheStreet's
Director of Social Media. Pendola's daily contributions to
TheStreet
frequently appear on
CNBC
and at various top online properties, such as
Forbes
.