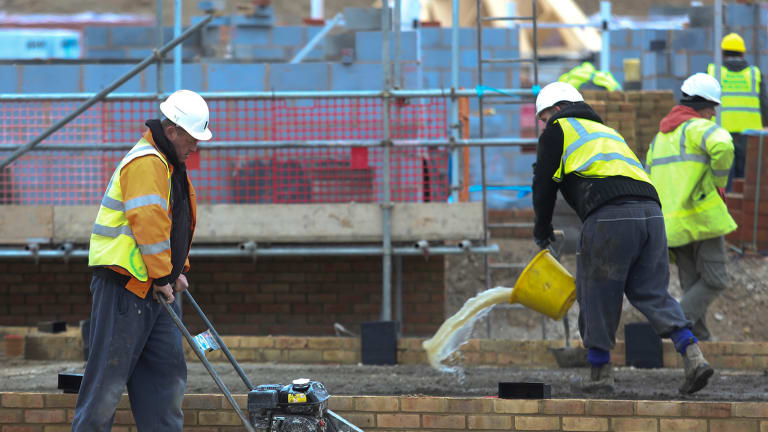 Amid the continued rise in the Dow, blockbuster earnings and more rumored megadeals, some of the lesser followed companies were producing some pretty interesting movements.
Meanwhile, Pandora Media Inc. (P)  was pummeled on Friday after reporting 7.6% year-over-year sales growth, a 29% increase in year-over-year paid subscriptions and a 50% year-over-year increase in subscription revenue.
So what gives? Does the streaming music company really deserve a 20% haircut after already falling more than 40% so far this year? Probably not, but with competition from Spotify Ltd., Apple Inc.'s
(AAPL) - Get Apple Inc. (AAPL) Report
 AppleMusic and Amazon.com Inc.'s
(AMZN) - Get Amazon.com, Inc. Report
 Prime music, it seems reasonable that investors are nervous. However, it is important to note that Pandora still has a sizable user base and its services are often used in restaurants, bars, and a host of other places, that can be a rather sticky clientele. Not to mention the company is also continuing to grow abroad despite some declines in the average time users spent on the platform. Remember more users typically lower overall average time used (just ask anyone in the publishing industry).
Nobody missed the jobs report numbers on Friday, but what you may not have noticed is that October's 4.1% unemployment rate is the lowest since the end of Bill Clinton's presidency.
But optics aren't everything and the low unemployment number isn't as good as it looks.
Basically, the rate narrowed 10 basis points from the previous month for bad reasons, Bank of America (BAC) - Get Bank of America Corp Report economist Joseph Song wrote Friday. The working-age population actually increased in October and the number of employed people declined, so lower unemployment was achieved only because the number of people not counted in the labor force widened by nearly 1 million.
That reverses labor-force growth in September and, coupled with lower-than-expected payroll growth and a slight decline in hourly wages, may make it tougher for the Federal Reserve to stick to its projections of as many as three increases in short-term interest rates next year, Song wrote.
This is an excerpt from "In Case You Missed It," a daily newsletter brought to you by TheStreet. Sign up here.

Photo of the day: Still missing your BlackBerry?
Sorry Michael Scott, you're beloved BlackBerry Ltd. undefined smartphone isn't coming back anytime soon. In fact, the Toronto company behind the revolutionary device has given up on smartphones altogether and now, according to the Wall Street Journal, the best way to stay to connected to BlackBerry may be to buy a Land Rover or Jaguar in the coming years. Citing people familiar with the matter, the Journal said a deal between Blackberry and Land Rover/Jaguar (owned by Tata Motors Ltd.) may be similar to BlackBerry's tie-up with Ford Motor Co. (F) - Get Ford Motor Company Report , which uses the company's QNX software as the foundation for their autonomous vehicles. Still, some wonder if it's the best path forward for the company.
Read more from "In Case You Missed It." Sign up here.
More of What's Trending on TheStreet: