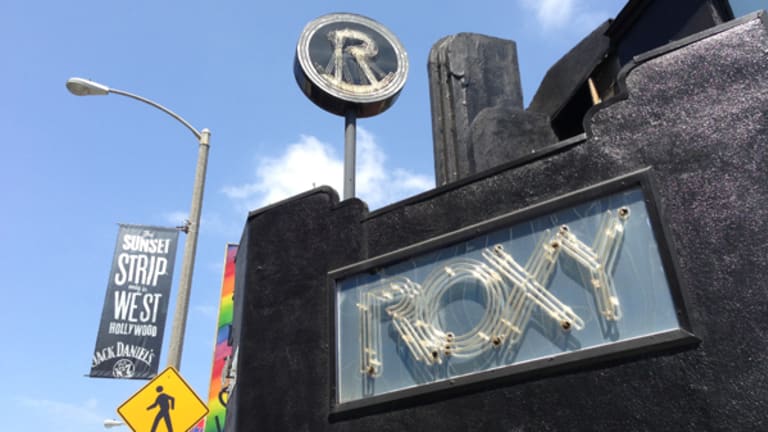 Pandora, Facebook Sold Their Souls to Wall Street
After going public, many companies ditch the mission that brought them to the dance to service short-term financial metrics.
NEW YORK (TheStreet) -- Each day that passes without an announcement -- or even an errant rumor -- that Pandora (P) will do more to put the treasure trove of data it collects to work for independent artists and the broad music industry adds to my concerns over the company's long-term success and relevancy.
Pandora and
Facebook
(FB) - Get Meta Platforms Inc. Report
belong in the same conversation, but not just because they're part of an elite group of mobile advertising pioneers that also includes
Twitter
,
Google
(GOOG) - Get Alphabet Inc. Report
and
Apple
(AAPL) - Get Apple Inc. Report
. For better or worse, Pandora and Facebook "sold out" to Wall Street subsequent to post-IPO pressure.
Both companies have convinced investors they have legitimate mobile advertising businesses. At the same time, Pandora and Facebook have reassured Wall Street that their sales efforts -- in size and scope -- will only increase over time. In other words, expect new and different advertising products from both and, in Pandora's case, more commercials per hour.
I can go both ways on the notion of "selling out." It's easy to criticize a company for giving in to Wall Street, let alone the decision to go public in the first place. It's a complicated decision founders agonize over, but often end up viewing as a natural step in their creation's evolution. That said, while you can't argue with Pandora's results -- and the stock's run -- you also can't help but wonder if this short-term success jeopardizes what Pandora could become from standpoints that transcend business.
Why is Pandora Effectively Absent From the Local Music Scene?
I've been beating this drum for quite some time. From May's
I Can't Find Pandora's Name Anywhere in Hollywood
to June's
Pandora Absolutely Must Do Better Now
. And I'm not about to stop now.
There's lots of talk about promoting independent artists and helping bring the music industrial complex into the 21st century by leveraging data and digital technology, but very little action from players who can have the greatest impact. Pandora hosts more bands in its Oakland headquarters for private shows than it does in the clubs of cities such as LA, Austin and New York for public performances.
Meantime, startups such as
Ticketfly
continue to get real work done -- on the ground, in the trenches -- yet it goes largely unnoticed. And that sucks, because it's a big freaking deal.
On Tuesday, Ticketfly
The Roxy, a legendary Sunset Strip music club. Ticketfly already reps West Hollywood's Troubadour and loads of small-to-medium size venues across the country.
This
piece does an excellent job explaining what Ticketfly does, but, long story short, they're basically a
Ticketmaster
music fans and musicians can be proud of.
Ticketfly takes the data it collects from its users -- what shows they go to, the venues they prefer, where they live, etc. -- and uses it to helps concert bookers make informed decisions. For many clubs booking shows comes down to little more than guesswork, particularly if they're attempting to fill multiple slots each week and, in some cases, nightly.
This scheduling uncertainty, in part, has created the simply unjust "pay-for-play" environment many local acts have to deal with. I expose pay-for-play for the tragedy it is in
Pandora Isn't the Enemy, the Music Industry is, Part 2
, but, in short, local clubs across the country routinely employ a practice that, essentially, makes bands pay to play their venues:
... if you're one of the many relative "no-names" who gets asked to play the Troubadour. You need to -- and this has become the deflated catch phrase of countless local bands in these parts -- "bring people out." The band I wrote about claims they needed to "bring out" 60 to 80 people. If they fail to do this, they're on the hook for every cover charge below that number. So, because of the lopsided risk/reward, they're not playing the Troubadour.
Sadly, pay-for-play has become the norm throughout Los Angeles and other parts of the country. Everybody involved throws their hands up and exclaims: "That's just the way it is." Most bands and industry people simply don't care. It's not even an issue on their radar. Struggling local bands are too scared to speak out. Simply put, this machine has them by the balls.
But Ticketfly could change this. I'm not sure if that's ever crossed the company's collective mind, but it might end up a consequence of their fantastic business model and dynamic platform. You have less of a need to use "pay-for-play" at your venue if you're making better-informed decisions about which acts to book.
This brings us back to Pandora.
Where are they in this mix? Everywhere and nowhere all at the same time.
It's not simply that Pandora's local promotion efforts and use of data to tap the music industry's potential is lacking, it's that -- in meaningful practice -- it's non-existent. We've been hearing about an "artist's dashboard" for weeks and a "heat map" for years now -- two products apparently in development to help bands better organize tours -- but to say these and other efforts have made a dent in the problems would be a gross overstatement.
Worse yet, Pandora seems almost dead-set against the notion of partnering with anybody but advertisers. Why aren't they collaborating with Ticketfly? Pandora could provide the peanut butter in the jelly sandwich the startup spreads with clubs such as the Roxy and Troubadour. There's a reason why iconic clubs -- and places you've never heard of -- are signing on with Ticketfly. They need the help. And they recognize the power of the platform.
But this is one of the things that happens -- clearly -- after you go public. Pandora and Facebook perfectly illustrate it. You lose sight of your mission as you become a slave to short-term numbers. You allow your stock price and reversals from backward-looking Wall Street analysts to be your guide and, worse yet, the fuel for your passion, whether you know it or not.
Today, this might sound like nitpicking. But, soon enough, management teams, particularly founders, at companies who have lost sight of their mission after going public will remember what brought them to the dance. When they do, they'll make attempts to shift course yet again. But these attempts can prove feeble. It's tough to go back to your roots after you sell your soul to Wall Street. The user base that once advocated for your product -- as righteous -- will have moved on.
I'd like to think Twitter is paying attention, but that would be as naive as thinking a company can effectively balance the reasons why it exists with its need to satisfy investors. This reality reveals why locked-in capital gains often outlast the integrity of what was once a wholesome and refreshingly disruptive idea.
--
Written by Rocco Pendola in Santa Monica, Calif.
Rocco Pendola is a columnist and
TheStreet's
Director of Social Media. Pendola makes frequent appearances on national television networks such as
CNN
and
CNBC
as well as
TheStreet TV
. Whenever possible, Pendola uses hockey, Springsteen or Southern California references in his work. He lives in Santa Monica.