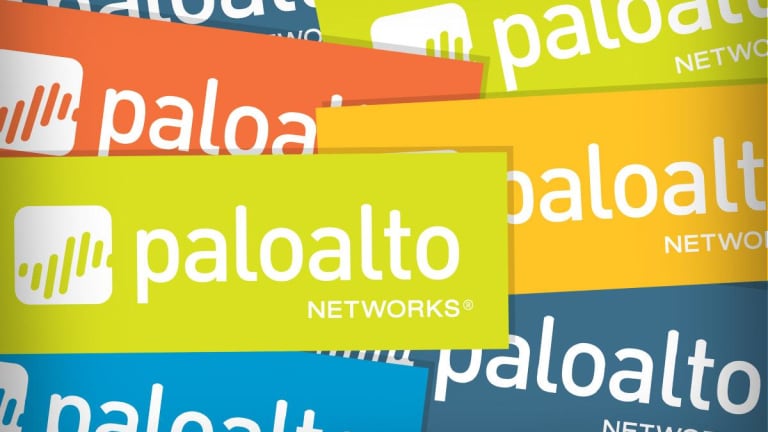 Palo Alto Networks: Stock Price Weakness Is An Opportunity
As Palo Alto Networks continues to execute well, taking full advantage of its market leadership position and liquidity to drive top-line growth both organically and inorganically, the stock may be a GARP play worth considering at de-risked levels.
Industry leader Palo Alto Networks (PANW)  continues to ride the momentum in the white-hot cybersecurity space.
After the closing bell, on May 29, the company reported a solid all-around earnings beat for the third fiscal quarter. Revenues increased at a healthy pace of 28% over year-ago levels, with products and subscriptions contributing roughly equal parts to the top-line growth.
The management team reported strength in the new security products recently introduced and optimism over large, six-to-eight figure deals inked with government agencies and top clients. Total billings moved forward at a decelerating pace, in part as a result of Palo Alto's SaaS transition and the strategy to market shorter duration service contracts. 
Also drawing some attention was the announced proposal to acquire TwistLock and PureSec, a move intended to expand Palo Alto's cloud security ecosystem -- which now includes a new product suite, Prisma. M&A has been a key strategy to increase the company's user base and keep revenue growth hovering steadily above the 25% mark for the past couple of years. At the current pace, Palo Alto will likely continue to play a crucial role in the market's consolidation, benefiting not only from favorable, multi-year industry growth trends but also capturing market share in the process.
While I estimate that virtually all of the 27-cent increase in earnings per share over 2018 levels was driven by the revenue increase, it was encouraging to see adjusted op margin suffer little deterioration. Pressuring profitability to a small extent was a sizable 40% bump in research and development costs, along with higher marketing expenses (all on a GAAP basis) needed to fuel sales growth and support the necessary business model changes.
Why Palo Alto Networks Might Make Sense
Palo Alto Networks is one of those tech names that check quite a few "buzz words" on the list: a market leader in cybersecurity with an increased focus on cloud solutions undergoing its transformation to a SaaS business model. But investing in this company goes beyond simply riding the right industry trends.
First, Palo Alto seems to have the scale that it needs to sustain growth by monetizing on its expanding client base (see chart below). By consistently introducing new enterprise, cloud and AI-driven security solutions to its portfolio, either internally developed or through acquisitions, Palo Alto is able to capture an increasing portion of its clients' wallet share. Last quarter, for example, the company's top 25 customers had spent an average of $38.5 million with the security solutions provider, up nearly 40% from the year before.
In addition, Palo Alto's shift to SaaS might further support the investment thesis by producing more predictable and "sticky" revenue growth, which in turn should help to justify premium stock valuations. Cisco (CSCO) , for example, has seen its multiples expand over the past several quarters as recurring revenues, security sales more specifically, have slowly but surely become a larger portion of the total business.
Immediately following the earnings release, Palo Alto's stock took a 5% hit. The culprit could have been full-year earnings guidance that fell short of expectations due to higher acquisition-related expenses, or possibly the slowdown in billings growth that seems consistent with the company's business model transition.
In any case, I believe that any weakness in the stock price, which now has come down nearly 20% from the 52-week highs reached as recently as late April 2019, would represent a buying opportunity. Palo Alto Networks seems to be executing very well, taking full advantage of its market leadership position and plenty of dry powder to drive top-line growth both organically and inorganically.
Likely trading on Thursday morning at a next-year P/E of about 32x, Palo Alto Networks might be a GARP (growth at reasonable price) play worth considering at de-risked levels.
Palo Alto Networks and Cisco are components of the Action Alerts Plus portfolio. To find out more about how you can profit from Jim Cramer and the AAP team's investing ideas, please click here now.
The author has a long position in CSCO.