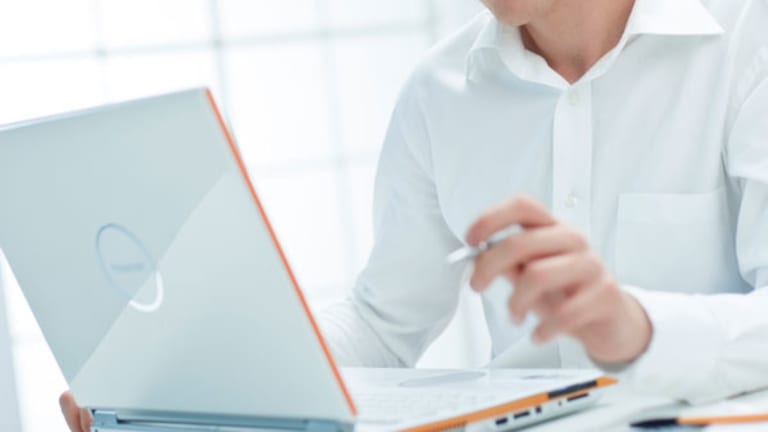 Palo Alto Networks Is Too Good to Be Left Alone
With the company now performing so well and most of the uncertainty removed, that's the only question.
With the company now performing so well and most of the uncertainty removed, that's the only question.
NEW YORK (TheStreet) -- Very few were willing to stick their necks out in support of Palo Alto Networks (PANW) - Get Report ahead of the company's fiscal third-quarter earnings report.
Well, if you were one of us, pat yourself on the back now that the earnings are out. With the company  performing so well the only question that remains is how long Palo Alto remains an independent company.
Palo Alto shares closed Wednesday at $69.51, up 21% for the year to date and up 33% for the past 52 weeks.
There was no reason to worry about the company. Although Cisco's (CSCO) - Get Report acquisition of anti-hacking software giant SourceFire( FIRE) raised the threat level against Palo Alto, it was going to take a while before Cisco disrupted Palo Alto's above-average free cash flow margins, which were impressive for a relatively young growth company.
Before reporting earnings Wednesday, shares were trading almost 30% below the stock's all-time high to $80.84 on March 18. All told, Palo Alto was an attractive company with minimal risk. Upon posting a revenue beat and better-than-expected guidance, the market learned what the company's investors have always known -- time to head west.
With better-than-expected results already in hand from Cisco, Rackspace (RAX) and Workday (WDAY) - Get Report, it really was a matter of "by how much" Palo Alto would beat, not "if." With revenue soaring 49% year over year, Palo Alto didn't disappoint.
With strong demand from both its product and services segments, the company reported revenue of $150.7 million, which was good enough for a 3% beat. The Street was looking for revenue of $146.2 million. Palo Alto, which sells firewalls that prevent data breaches and block malware and viruses, benefited from new customer additions.
Excluding one-time items, the company earned 11 cents per share, which also beat Street estimates by 1 cent. Heading into the quarter, there were concerns the company's patent litigation trial against Juniper (JNPR) - Get Report was going to take a toll on the Palo Alto's bottom line. This assumption was only partially correct.

During the quarter, the company posted a wider-than-expected loss $139.1 million, or $1.86 per share. But this was mostly due to the $175 million settlement it paid to Juniper to put their patent infringement dispute to rest. But it gets better. Aside from the settlement amount being much lower than analysts expected, both companies agreed not to sue each other for eight years.
There's nothing the Street hates more than uncertainty. No one saw this settlement coming. But the good news didn't end there. Management projected fourth-quarter earnings to be 10 cents to 11 cents per share on revenue of $158 million to $162 million. The high end of both ranges were better than Street expectations of 10 cents per share on revenue of $158.4 million.
So what about the company's future now that it is performing so well? With cyber attacks constantly on the minds of corporations, Palo Alto's next-generation security technology makes it a nice acquisition target. How long is it going to takeIBM (IBM) - Get Report or Oracle (ORCL) - Get Reportto realize this?
Until then, investors should enjoy this win. I recently applied a $90 target on the stock in 12 months. Not only am I going to raise that target by $5, I now expect these shares to reach the $95 threshold in half the time.
At the time of publication, the author held no position in any of the stocks mentioned.
This article represents the opinion of a contributor and not necessarily that of TheStreet or its editorial staff.