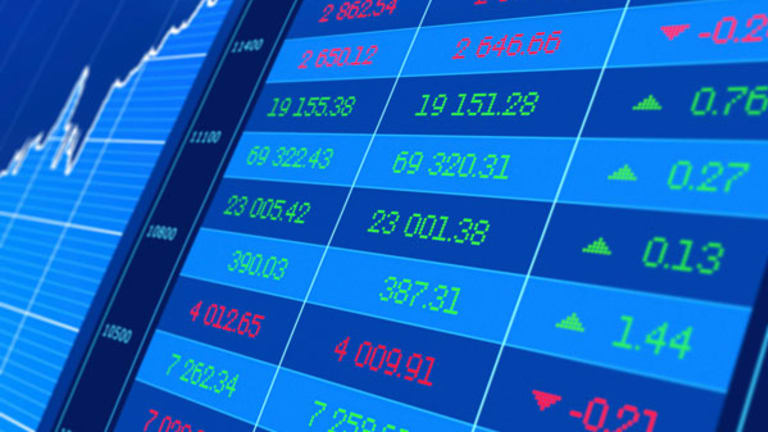 Publish date:
Oversold S&P 500, Markets Make it Hard to Consider Shorts
The market aside, we must realize what we have truly is priceless.
The market aside, we must realize what we have truly is priceless.
"I'm more concerned about controlling the downside. Learn to take the losses. The most important thing about making money is not to let your losses get out of hand." -- Marty Schwartz
NEW YORK (TheStreet) -- I don't often talk about politics or world events but before I share some brief thoughts on the lackluster market action, I do want to get a point across.
I'm not sure if it is because of the wide reach of media or if there are more disturbing events going on than what would be considered normal. Whether it be the still missing young girls in Nigeria, the ongoing situation in the Middle East, the escalating crisis in and around Israel or now the passenger plane being shot down over the Ukraine, we aren't having the best summer in terms of making money but really, that is such a small and almost superficial/trivial detail.
If you're as blessed as I am to have won the birth lottery and have been born in a peaceful safe nation, in my case Canada, we really have to give our head a shake sometimes. We are so lucky to be safe and free and sometimes we just have to take a step back.
U.S. Markets Close Sharply Lower on Geopolitical Uncertainty
Yellen's Dilemma Is Getting People Used to Perpetual Uncertainty
I know I can get frustrated sometimes at things that are really so trivial in the grand scheme of things. I've got to really count my blessings and be grateful for what I have and the peace I enjoy in my life. I hope we can all send a few thoughts out to those who aren't as fortunate and really take a look at the big picture to realize just how lucky we are.
Markets and stocks will turn around and make us lots of money -- they always do -- and continuing to live in peace is even more valuable.
Realize that what we have truly is priceless.
Markets continued to chop around with a bias to the downside. We did see some decent weakness into the close but now we are seeing oversold readings and markets are at levels where support can be seen, at least the Russell 2000 looks that way.
I tried a short today using the DIREXDAILY Triple Levered ETF (TZA) - Get Report, which started to work, then came back to even so I got out for a tiny gain before the late day move lower came.
While I am playing small, I am playing safe. If the trade isn't working right away, I'll get out.
(SPY) - Get Report looks ready to roll over some more now but we are already seeing oversold readings making it hard to go short now. Tops can take some time to put in and, as I talked about on Wednesday, a slow summer of choppy and basing type action would be best.
Good times always follow these types of markets so all we really have to do is wait. It's easier said than done, but having patience is one of the most important skills to successful trading and investing.
This 196 level is a short point using the 21-day moving average at 196.11 as a stop area but, again, we are oversold making it hard to short.
Have a nice night, Friday and weekend ahead.
At the time of publication, the author held no positions in any of the stocks mentioned.
This article represents the opinion of a contributor and not necessarily that of TheStreet or its editorial staff.