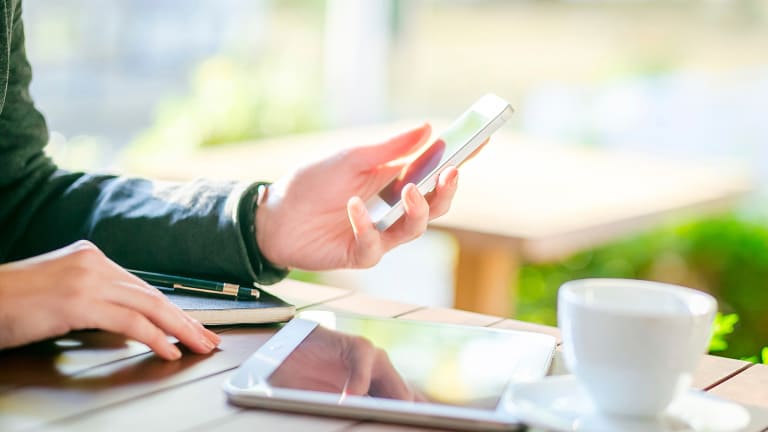 Out-Of-Box Hires Reset Tronc -- and LA Times' -- Strategy Once Again
New CEO Ross Levinsohn hires Forbes' Lewis D'Vorkin and former Yahoo exec Mickie Rosen as Levinsohn now assumes wide responsibility for reshaping Tronc's 10 digital properties.
Still another new era now begins at Tronc Inc. undefined
In a couple of out-of-the-box moves, recently named Los Angeles Times CEO and publisher Ross Levinsohn assumes wide business responsibility throughout the U.S.'s third-largest daily newspaper company. Further, Levinsohn announces two new-to-the-local-newspaper business hires to set the company on a new path.
Tronc hired digital veteran Levinsohn in August amid a purge of top Times leadership. He now gains this big portfolio, as described by a Tronc announcement on Monday, Oct. 9: "Los Angeles Times Media Group now has a broader mandate within Tronc. In addition to publishing the newspaper and digital properties of the Los Angeles Times, we will assume certain content, marketing and product responsibilities on a Tronc-wide basis, and we will manage additional business units: Tribune Content Agency (TCA), The Daily Meal, For Sale By Owner (FSBO) and The Cube."
Content. Marketing. Product. That's the core, of course, of the digital business. In addition, Levinsohn takes on authority for Tronc's technology and engineering resources, now focused heavily on implementing the Arc platform of The Washington Post across all its 10 digital properties (with the Times to first live on it early next year). 
Levinsohn's two hires suggest a national positioning for the Times itself and its entertainment franchise.
Lewis D'Vorkin becomes editor-in-chief. He replaces interim editor Jim Kirk, who served briefly since the firing of editor/publisher Davan Maharaj in August. D'Vorkin made his name and reputation at Forbes, which he joined in 2010, moving it digital-first faster than its business news colleagues.
The industry watched that strategy closely. He won both admiration and criticism for tactics that multiplied Forbes' page views through presentation that encouraged numerous clicks and early on set up a freelance contributor network -- incentivized by digital traffic. In addition, D'Vorkin made Forbes an early branded content leader, setting the magazine on a path later adopted by such industry stalwarts as The New York Times' (NYT) T Brand Studio and Atlantic Media.
As Forbes itself has receded from the center stage of innovation and found itself at the center of nasty ownership struggles, D'Vorkin's profile in the industry has been less visible. He leaves his 7-1/2-year stint at Forbes as chief product officer.
More of What's Trending on TheStreet:
D'Vorkin appears to be an odd choice for the job.
While D'Vorkin has a long national résumé -- including editor stints at The Wall Street Journal, Newsweek, The New York Times and AOL -- the Times' role will be his first leading a regional newspaper. He takes on a roiled newsroom, now numbering 400 after serial cuts over a number of years, and one with a set of morale issues. In fact, just last week, the NewsGuild announced it had enough newsroom signatures to call for a unionization vote.
The big early question: How will D'Vorkin approach the long-time existential question of the Times -- should it be a paper with national focus and ambition or one that should be profoundly regional in the digital age? The Times has straddled those dual roles over the years, and it will now roll out new strategies to again mix and match the two. The hope: within its current resources, assuming no further staff cuts, it can find success at that double-edged strategy at which previous managers have found impossible to achieve. 
"We're a hometown paper. Our core business is serving the communities of LA," Levinsohn said on Monday morning. "We'll keep our eye on covering this city. This place touches a lot of places around the world in its diversity. Food, fashion, fitness, for instance. And entertainment, of course. We should take advantage of that, of course."
Of D'Vorkin, he said: "He has one foot in the deep rich history of journalism and one in digital transformation. He pushed the envelope early on." 
How much of Forbes' strategies will be applied at the Times?
"We won't do clickbait," Levinsohn said. Instead, he described a strong emphasis on verticals, first and foremost of them entertainment, and then on those other topical areas with which Los Angeles plays a larger-than-local-role. Expect D'Vorkin to employ his digital smarts mostly in those areas. 
Which will leave the question of local and regional news strongly in the air as he takes on the Times job. Given vacancies in most of the Times' top newsroom jobs, due to the "purge," recent reassignments and retirements, watchers of the country's fourth-largest newsroom will look to whom D'Vorkin appoints to top jobs. They'll watch one more key question, especially as the NewsGuild moves its organizing effort forward: How much will he rely on freelance independent contractors to create content, as he did at Forbes?
I asked a well-traveled savvy digital news executive, who preferred anonymity, for his informed view of D'Vorkin's work and challenge.
"I like Lewis' mind, and I don't personally see him just as an early branded content guy. That is an understandable pre-conclusion. But given the particular resistance to change in the LAT newsroom -- a force equal to the instability from up top -- I'm looking at whether he again has the chops to change from the status quo to anything new.
"The second question is what that new thing is. If his first or biggest move is to drag out the branded content playbook, it's perhaps a disappointment. If, however, it's reorienting the LAT output or beats toward a broader agenda for coverage, with Los Angeles as an idea rather than simply a geographical location, then it will get interesting. Lewis has in fact proved he can blow things up and create something new. Will it be the right thing?"
Joining D'Vorkin in any demolition and reconstruction work at the Times will be Mickie Rosen. Rosen -- "who has always been Ross' trusted right hand," said one executive who has worked with both of them -- becomes president of the Times. "She has very strong operating chops and on strategic deals. Expect the same here," the same executive said.
Another Yahoo veteran added, "Everyone I know says she's a polished and competent exec that gets sh#t done, though some of the more media-savvy former Yahoos mentioned that they're not sure if she gets media."
Rosen comes to the position mostly recently from Boston Consulting Group, where she served as a senior adviser. Her résumé includes stints at Yahoo as senior vice president of global media and commerce from 2011 to 2013 and at Fox Digital, at both companies working with Levinsohn. 
Expect Rosen to take on similar split roles as D'Vorkin. She'll focus on building out Times verticals and its wider business. 
While Levinsohn said both new executives will focus primarily on the Times, his own expanded responsibilities will undoubtedly involve them both. 
When he was hired, Tronc sketched out some wider roles for Levinsohn. Now those lines have darkened. In short order, Levinsohn has become the most powerful operational executive at Tronc, with responsibility for its lagging digital business strategy. He will build on the company's one bright spot -- 89% growth in its digital subscription business -- and must address systematic issues in audience engagement and digital advertising.
Tronc's digital strategy -- launched to great fanfare when chairman Michael Ferro and CEO Justin Dearborn renamed Tribune Publishing in mid-2016 -- has so far proven to be more talk than action. The two executives tasked with leading digital strategy forward saw their roles diminished, with tech head Malcolm CasSelle quietly leaving the company this year and Anne Vasquez's chief digital officer role becoming less visible. Throughout the last year, Tronc editors have complained about sites characterized by overly intrusive advertising and widgets that minimized the value of local news. 
In addition, Tronc has given Levinsohn a still wider charge: figure out Tronc's other business units, each, too, requiring strategic review. Those include Tribune Content Agency, The Daily Meal, ForSaleByOwner.com and The Cube.
Given this now bigger charge, Levinsohn's own next set of executive hires will indicate the shape of strategies. 
Tronc isn't the only big newspaper company rethinking its basic product strategy. On Monday, McClatchy Co. (MNI) named Thomson Reuters executive Scott Manuel as its own new vice president of product and technology. Properly, as newspaper companies consider their failings in the digital age, they know they have to rethink the basic products, and especially the mobile ones, they now offer to would-be paying subscribers. 
Given that it is now less than three months to 2018, newspaper companies continue their race against time to transform their businesses.