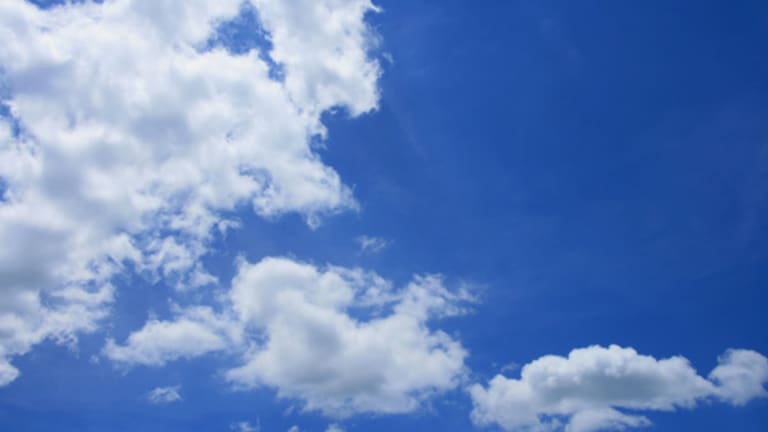 Oracle and Salesforce.com Play Liar's Poker With Cloud
Both have cloud capabilities and strategies, but can they get to 'cloud' ahead of the market?
Both have cloud capabilities and strategies, but can they get to 'cloud' ahead of the market?
NEW YORK (TheStreet) -- Salesforce.com (CRM) - Get Report CEO Marc Benioff is trying to pull off one of the greatest tricks in tech, convincing customers he has the platform of the future while at the same time trying to build it.
Salesforce.com has long sold itself as "cloud," and had its system ranked among major cloud vendors. This despite the fact it runs, and has run, on
Oracle
(ORCL) - Get Report
all this time. Nothing dishonest -- "cloud" didn't exist as a thing in 1999, when the company was founded.
By renting its Oracle-based software as a service, on its own hardware, CRM delivered value for money. As the cloud metaphor emerged, first from
Yahoo!
(YHOO)
and
Google
(GOOG) - Get Report
, then through
Amazon.Com
(AMZN) - Get Report
to
Rackspace
(RAX)
, CEO Benioff saw he was delivering the end result of cloud -- applications you rent and host elsewhere -- way ahead of the pack.
But Oracle client-server is not a cloud. Real cloud services cost a tiny fraction of what Oracle charges for the software and hardware needed to host scaled applications. As Oracle CEO Larry Ellison recognized this and began developing his own cloud strategy, Benioff saw it would be natural for Oracle to then start hosting its own applications, and squeeze his company out.
Does Oracle have cloud today?
It says it does. But cloud means more than just running your software in a virtual environment. It means commodity hardware, a shared development approach and a clean sheet of paper, with immense savings going to the customer. It is anathema to how Oracle does business.
Knowing this, Benioff is now trying to get on the cloud train. As
Business Insider
notes, Salesforce now hiring experts on an open source (non-Oracle) database technology
called PostgreSQL. It's pushing a cloud application platform called
Heroku, bought for $212 million in 2010, which can run on top of Amazon's EC2 cloud,
as
Wired
notes.
Oracle's success is based on its database as surely as
Microsoft's
(MSFT) - Get Report
is based on Windows (or Salesforce's on its Customer Relationship Management or CRM application, hence its ticker symbol).
But the economics of all these companies are being overwhelmed by the push toward real clouds, an open source platform built on commodity hardware that can scale infinitely. The essence of cloud is that you can cooperate, even with direct competitors, on common problems, and that you're not dependent on any one vendor -- that you can switch.
Both Salesforce and Oracle are trying to build clouds from the top-down -- from the application or its enabling technology (the database) down. That builds proprietary advantage, not cloud. Cloud will be 10 times cheaper to run than today's systems, it will enable collaboration between competitors and it will end the "lock-in" that nearly all computing companies now depend on to retain stability.
Now, under that definition it's true that not even cloud is "truly" cloud. You can't switch between the public clouds of Amazon and Google by snapping your fingers. You can't switch between
VMware's
(VMW) - Get Report
ESX hypervisor and the KVM hypervisors of Rackspace at a stroke. Cloud, for most, remains a destination. But with the prices charged by major public cloud vendors a tiny fraction of what enterprises are now paying for computing services, it's a very attractive destination.
Both Oracle and Salesforce.com are playing a great game of Liar's Poker on the way to a destination neither will want to arrive at, a place where their pricing power starts to wither away.
Can they do it? Maybe. I remember being a young reporter 25 years ago when a computer executive my own age insisted he had an operating system, based on a graphical user interface, when in fact he didn't have anything that worked. He even signed a copy of it to me at a computer show, a package I still have on my shelf.
The fellow was named Bill Gates. Whatever happened to him?
At the time of publication, the author has positions in MSFT, YHOO and GOOG.
This article is commentary by an independent contributor, separate from TheStreet's regular news coverage.