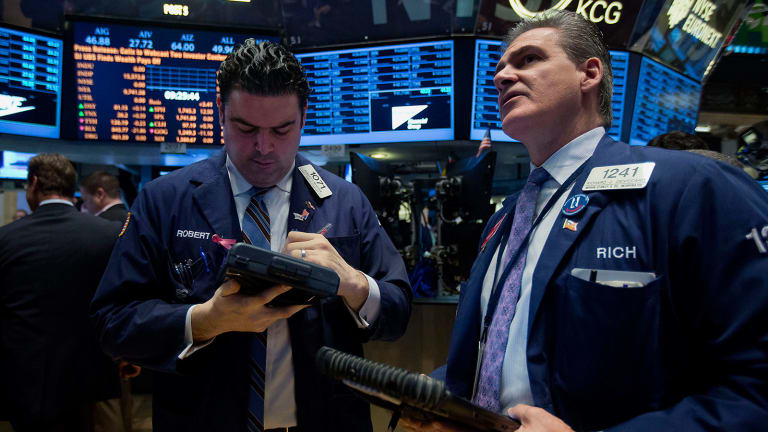 Option Writing Mutual Funds Gain Fans in Volatile Times
Michael Buckius, portfolio manager for the Gateway Fund, says it's no mystery why these mutual funds are suddenly popular.
How did option writing mutual funds get so popular all of a sudden?
"Visibility for option writing strategies has seen tremendous growth," said Michael Buckius, portfolio manager for the Gateway Fund (GATEX) - Get Gateway Fund A Report . "Increasing use in pension plans, growth in the number of mutual funds and assets using them, a new Morningstar category. It's really taking off."
Buckius said the option market is attractive now because premiums increase with volatility. In his view, volatility in the market is experiencing a "cycle within a cycle." That is, the macro volatility cycle suggests that since August of last year the market has been in the first part of a multi-year period of average to elevated volatility.
The Gateway Fund's strategy is to sell index call options on a broad-based equity portfolio and buy index put options. The calls generate cash flow for the fund, while the puts protect on the downside if the market drops significantly.
The Gateway Fund is up 3.3% thus far in 2016, according to Morningstar. The $8.1 billion fund has returned an average of 3.7% annually over the past three years, outpacing 67% of its rivals in Morningstar's option writing fund category. The fund sports a trailing 12 month yield of 1.3%, according to Morningstar.
Buckius said uncertainty in the market is unusually high due the election, monetary policy experimentation and geopolitical tensions like Brexit. He also sees valuations as being high and earnings in an extended decline in an aging bull market.
On the other hand, he said earnings may have troughed and the longest bull market continued for over 12 years, so this one may stretch a little longer, making an option writing strategy an ideal alternative for both stock and bond investors.
"In short, investors are right to be nervous but abandoning equities or reducing allocations to equity in favor of cash or fixed income now may create regrets down the road," said Buckius. "Meanwhile, on the fixed income side we see significant long-term exposure to investment grade bonds or cash potentially hampering investor returns."