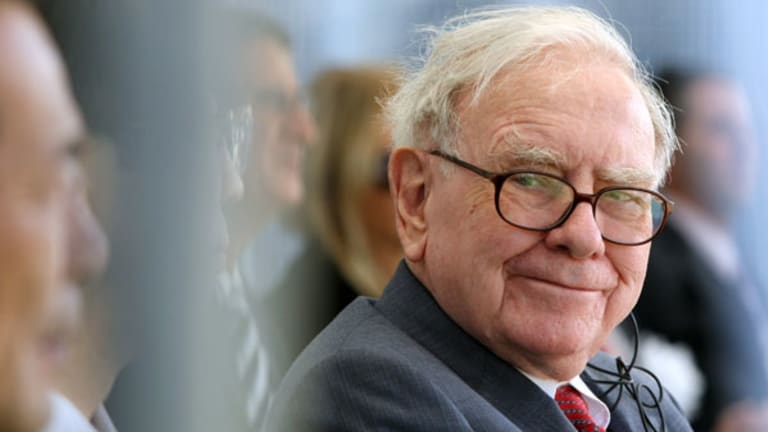 Optimism Rising Among Billionaire Investors, Even on Energy
Billionaires joined the chorus of an increasingly nervous Wall Street at the start of the year, but recently, they seem to have taken a more optimistic turn.
NEW YORK (TheStreet) -- George Soros made a major statement in August when a regulatory filing revealed that he had allocated 16% of his portfolio to S&P ETF puts in the second quarter, a position valued at $2.2 billion. In other words, he was making a massive bet against the market.
And Soros wasn't the only Wall Street magnate getting defensive earlier in the year. In May, David Tepper urged caution, telling CNBC, "It's nervous time." A month prior, David Einhornwarned of a "second tech bubble in 15 years."
But lately it seems that there's been a bit of a turnaround among billionaires as to where the market is headed.
S&P About-Face
Jorge Lemann, like Soros, made a big play against the market in the second quarter of the year. The Brazilian billionaire revealed a significant put position in the SPDR S&P 500 ETF (SPY) - Get SPDR S&P 500 ETF Trust Report  comprising nearly 6% of his equity portfolio. He disclosed a call position in the same exchange-traded fund. But given its 4.5% allocation in his fund, it seems he was was leaning more bear than bull.
In the third quarter, Lemann took an entirely bullish turn. His put position is no longer and his call position, albeit downsized, remains. He has initiated 200,000-share SPY stake, which as of the end of the third quarter is valued at $39.4 million.
Soros continues to bet against the S&P, though his put position was reduced to a 12% allocation in the third quarter.
U.S. Equities the Place to Be
Nearly 90% of Ray Dalio's Bridgewater Associates fund is comprised of a handful of ETFs. Beyond his S&P put, international-leaning George Soros' top three stock holdings are based abroad -- YPF (YPF) - Get YPF SA Sponsored ADR Class D Report , Alibaba (BABA) - Get Alibaba Group Holding Ltd. Sponsored ADR Report  and Teva Pharmaceuticals (TEVA) - Get Teva Pharmaceutical Industries Limited Sponsored ADR Report .
But two seem to be the exception to the rule among billionaires.
Wall Street's best and brightest are largely keeping their investments stateside and plan to continue to do so in the weeks and months ahead.
"Going forward, we expect that the U.S. will remain the best place to invest," wrote Dan Loeb in Third Point LLC's third quarter letter to investors. Steve Mandel echoed Loeb's U.S. optimism in his own letter for Lone Pine Capital, "The U.S. stock market has significantly outpaced global markets to-date in 2014."Warren Buffett has called Tesco (TESO) , a U.K. supermarket retailer, a "huge mistake."
As to what they're investing in, the answer is largely stocks.
Leon Cooperman said in an October CNBC interview that stocks are the "best bet" in financial assets, noting that the conditions for a bear market don't currently exist.
Warren Buffett has clarified that with the exception of a few utility companies, the pension funds Berkshire Hathaway (BRK.A) - Get BRK.A Report (BRK.B) - Get Berkshire Hathaway Inc. Class B (BARK.B) Report manages for its portfolio businesses are 100% invested in stocks. And while some have pointed to Berkshire's growing cash assets as cause for concern, it is worth noting that the increase in the conglomerate's cash holdings largely mirrors the growth of its assets overall.
Moreover, cash and securities (both equity and fixed maturity) have largely maintained the same allocations in Berkshire's assets over the past year.
Eye on Energy
Dogged by falling oil prices, the energy sector has been hurting lately -- and energy bulls, including Carl Icahn and Leon Cooperman, have suffered as well. But looking forward, the outlook is bright.
Lower oil and gas prices translate to gains for a number of businesses, especially those where consumer spending comes into play. Credit card players MasterCard (MA) - Get Mastercard Inc. (MA) Report  and Visa (V) - Get Visa Inc. Class A Report  and e-commerce giant eBay (EBAY) - Get eBay Inc. Report  are among the companies that stand to benefit, as do the billionaires who back them.
As for energy, it's not all bad, as Cooperman explained in October. "The best solution to low oil prices is low oil prices," he declared.
Wilbur Ross has also said that he is eyeing the sector in both the United States and Canada. "If you (have) a theory that the long-term outlook for oil is okay, then the very severe price decline of some of the equities might very well be a buying opportunity," he told Reuters in October.
At the time of publication, the author held no positions in any of the stocks mentioned.
This article is commentary by an independent contributor, separate from TheStreet's regular news coverage.