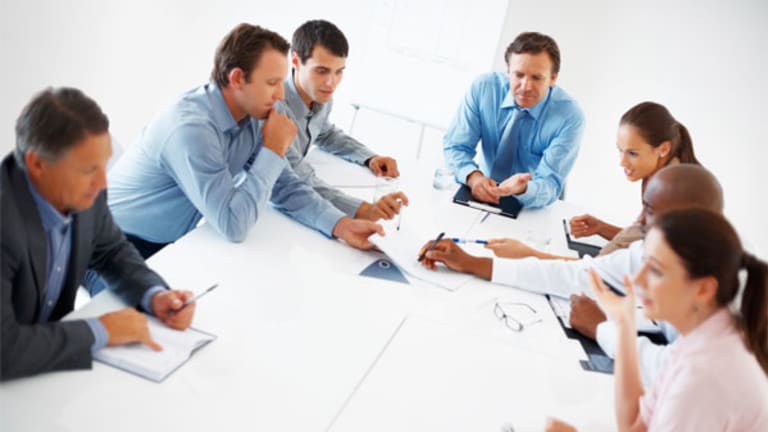 Opinion: Seven Steps to Avoid a Depression
The government must act in order to forestall a depression.
The government must act in order to forestall a depression.
The tragic history of financial crises is a history of failures by governments to act with the speed and force commensurate with the severity of the crisis. If our policy response is tentative and incrementalist, if we do not demonstrate by our actions a clear and consistent commitment to do what is necessary to solve the problem, then we risk greater damage to living standards, to the economy's productive potential and to the fabric of our financial system. ... The ultimate costs of this crisis will be greater, if we do not act with sufficient strength now. In a crisis of this magnitude, the most prudent course is the most forceful course.
Who said that? Alan Greenspan? Jim Cramer? Actually, it was Tim Geithner, in his Jan. 21 Senate confirmation hearing. Despite that strong rhetoric, it is obvious to everyone that the policy response so far has been vague, inept and incremental. It is hard to imagine anyone thinking that we are pursuing "the most forceful course."
Policymakers need to stop splitting hairs to explain what a wonderful job they have done and join us in the real world.
What follows are some steps that government must take to avert a global depression and to live up to Geithner's discourse:
1. Face facts. We are in the most challenging economic environment since the Great Depression. Policies must be realistically sized to address the problems head-on. Instead, the government plans have disappointed again and again with their insufficiency and incrementalism.
2. Use the Fed's balance sheet to fix the credit markets. A few months ago, Ben Bernanke testified before Congress that certain toxic assets were trading at fire-sale prices, when the held-to-maturity values were much higher, and he asked for a $700 billion authorization so that the government could bolster these assets by purchasing them at closer to the held-to-maturity value.Ironically, the Federal Reserve has an unlimited balance sheet and does not need congressional approval to use it. It's long past time for the Fed to start buying the ever increasing list of toxic assets to help bring spreads down to reasonable levels. Mr. Bernanke needs to understand that while he may think that bank failure "caused" the Great Depression, it isn't the only cause of depression. Fixing the banks is necessary but not sufficient.
3. Fully explain the bank bailout plan. Amongst the punditry and the press, there has flared a huge debate about the nationalization/receivership/failure of the nation's biggest banks. The government must make clear that this debate is over. In the Capital Assistance Program, the government will run a stress test on 19 banks. This will determine what additional capital, if any, the banks would need to survive the stress scenario. If private capital is not available, the government will provide it.Last Friday, New York Fed president William Dudley said, "Following the conclusion of the stress assessment process, the government is committed to supplying whatever amount of capital is needed to ensure that all the major banks will remain viable." This statement needs to be repeated and repeated until the market believes it.
4. Guarantee bank liabilities. As noted above, the government will provide enough capital to the big banks so they will not fail. Spreads in the marketplace, however, show considerable skepticism. Since we are already informally guaranteeing bank liabilities, the government should bite the bullet and explicitly guarantee all bank liabilities. The more certain the guarantee, the less likely it will ever be needed.
5. Temporarily suspend mark-to-market accounting. When a bank makes a loan, it accrues interest income over time while setting up loss provisions when there is evidence of loan deterioration. Thus, there is a time matching of profits and losses. Securities are different. They are marked to market, and in the current stressed environment, security pricing is depressed by illiquidity, high discount rates and elevated expectations of future losses that may or may not occur. All the unrealized losses are therefore captured upfront. This reduces equity capital, according to generally accepted accounting principles (GAAP), but regulatory Tier 1 capital excludes unrealized losses.Suspending mark-to-market would merely align the GAAP treatment with regulatory capital. This would be a strong statement from the government that bank solvency remains dependent on regulatory capital, as it always had, and not the depressed, fire-sale prices of illiquid securities. That is why the market rallies every time there is a rumor that this might happen.
6. Allow everybody to refinance their homes. The original underlying problem remains the bursting of the housing bubble. The housing market must be stabilized in order to put a floor to the economy. In order to do that, homeowner defaults must be reduced. The easiest way to ease the pressure on homeowners is to allow them to refinance to low-rate mortgages. The Obama plan allows mortgages owned by government-sponsored enterprises (GSEs) Fannie Mae (FNM) and Freddie Mac (FRE) to be refinanced at up to 105% of current loan-to-value.This is a good start, but it's insufficient. First, the 105% limitation should be taken out. As a policy, government should do everything possible to encourage underwater homeowners to pay their mortgage bills. Second, this refinancing plan unfairly excludes non-GSE mortgages. Undoubtedly, the government will take on more mortgage credit risk, but let's be realistic, today the government is the mortgage market. If the government is unwilling to refinance non-GSE mortgages, there are likely no other providers.
7. Lend to the GSEs at Treasury rates. It is now obvious that the GSEs have been nationalized by the government. Yet, in an act of incredible foolishness, the government is unwilling to guarantee the GSE debts. The government tells us the GSE debt is "effectively" but not "explicitly" guaranteed. Can you parse the difference? Because of this vacillation, the GSEs are forced to borrow at higher rates than necessary. Freddie Mac recently priced $10 billion of debt for 0.88% more than Treasury rates. If we lend to the GSEs using Treasury rates, the savings could be passed on to mortgage borrowers.
Know what you own: Mark Haefele operates mentions the banking industry, and some of the stocks that trade within the field include JPMorgan Chase (JPM) - Get Report, Wells Fargo (WFC) - Get Report, Bank of America (BAC) - Get Report, PNC Financial (PNC) - Get Report and Citigroup (C) - Get Report. For more on the value of knowing what you own, visit
TheStreet.com's
Investing A-to-Z section.
How you can survive -- and even prosper -- in a rocky midyear market? Get the "best ideas to make real money" from Jim Cramer, Doug Kass, Helene Meisler and other RealMoney experts at our May 2 Investment Conference. Learn more here
.
At the time of publication, Haefele had no positions in the stocks mentioned.
Mark Haefele serves as co-manager for a Boston-based hedge fund. Haefele focuses on using bottom-up research to locate misvalued stocks and build a long-short equity portfolio. He holds a bachelor's degree from Princeton University; a master's degree from the Australian National University, where he was a Fulbright scholar; and master's and Ph.D. degrees from Harvard University.