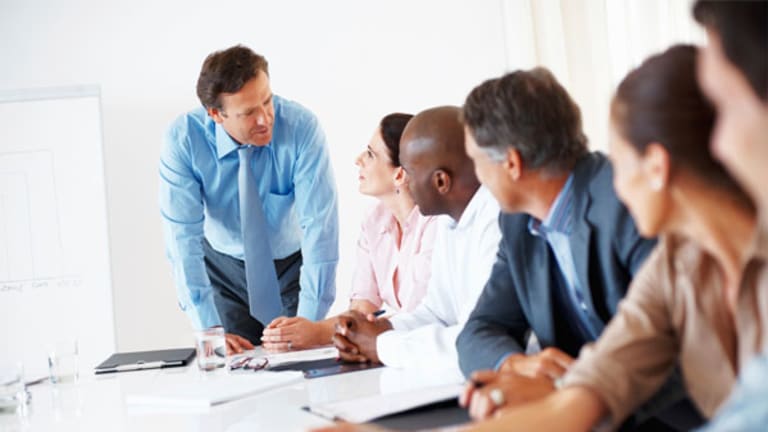 GM Thinks It's OK to Spy on You - Outrage
It's sad how GM took a good thing like OnStar emergency help and used it for evil.
DETROIT (TheStreet) -- General Motors (GM) - Get Free Report learned some bad tricks from its former government overlords -- like the idea that spying on its customers is acceptable.
It's bad enough that we have a U.S. Department of Homeland Security watching our every move, but Et tu, Brute?
I'm talking about GM's OnStar service, which the company uses to track the behavior of its customers and -- until it faced political heat also monitored the activities of GM car owners who didn't want the OnStar service. Now headlines about
are rightly zipping around the Internet.
OnStar backpedaled
on the policy to continue tracking customers who turned off its service, but only after getting smacked around by a litany of lawmakers including Sen. Charles Schumer, D-NY, who called the policy "one of the most brazen invasions of privacy in recent memory."
GM's pseudo apology to customers yesterday explained that they only wanted to remain connected to their customers so that they could provide urgent information about natural disasters, recalls, etc. GM also acknowledged that it wanted to spy on former OnStar customers because "it would have helped in planning future services."
Nice spin, guys. It almost sounds like you care about us.
If you look closely at the OnSar privacy policy on the official Web site, you'll learn that they also like to "share" information about you with your "car's maker, your dealer, your satellite radio or wireless service provider, your fleet company or your rental company" and may also "share anonymized information with third parties for various purposes."
"Share" in this context is a euphemism for "sell" -- this data has great value for marketing and sales and GM no doubt wants to earn a few bucks through these channels.
Somehow it's OK for GM and other companies to spy on you and then sell you out but when official government spies try to sell information they collect it's called treason.
I'm not saying GM is committing treason, but I do think they are betraying their customer's trust.
It's sad how GM turned something that is intrinsically a good thing -- instant access to help in an emergency -- and used it for evil.
Guess they picked that up from the government, too.
--Written by
in New York. For more Outrage, check out the
or follow me on Twitter
Disclosure: TheStreet's editorial policy prohibits staff editors and reporters from holding positions in any individual stocks.