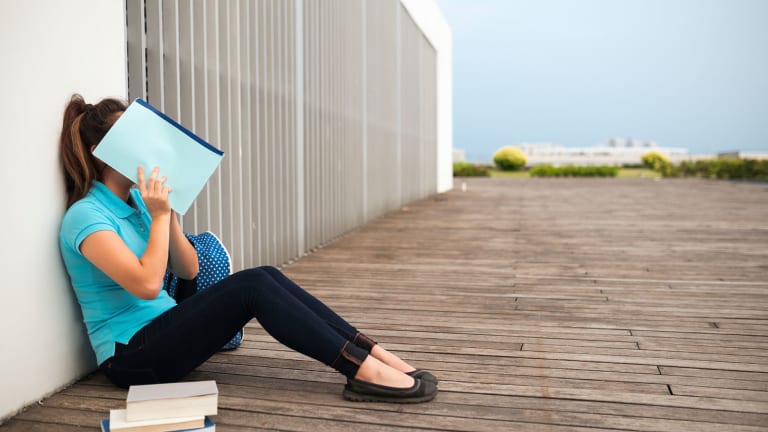 Only 1 in 3 Millennials Invest in the Stock Market
Millennials are overwhelmingly abstaining from entering the markets. Here's why.
Editors' pick: Originally published July 8.
A significant chunk of young Americans aren't riding the bull market. Instead, they're turned away by a lack of financial literacy and money to invest.
In fact, only one in three Millennials own stock, according to a recent study from Bankrate.com, compared to approximately half of Generation X-ers and 48% of Baby Boomers. As a result, this cohort of young Americans, ages 18 to 35, is not taking advantage of surprisingly resilient indexes: the S&P, for example, is up 0.54% year to date, overcoming a monumental slump at the start of the year and bouncing back to pre-Brexit levels less than a week since the U.K.'s decision to leave the European Union. 
Adults of all ages are wary of the investing in the stock market, with more than half of respondents reporting that they do not invest in the market. More than 50% say that they abstain from the markets due to lack of money. One in four say they don't know enough about stocks to invest, and others still find stocks too risky or don't trust stock brokers or financial advisors.
But that's particularly damning to the young.
"I find that people are overly pessimistic about the stock market and long term investing," said Larry Luxenberg, a financial advisor at Lexington Avenue Capital Management in New City, N.Y. "That's a shame, because for younger people especially, their greatest resource is time."
Despite the clear benefits of taking advantage of a longer time horizon for investment growth, younger Millennials, ages 18 to 25, report investing less than older Millennials, ages 25 to 35.
"Older Millennials seem to be getting the message that the stock market allows for major financial gains if you start early," said Jill Cornfield, Bankrate's retirement analyst. "Although there's always some risk involved, building a portfolio at an early age allows for compound interest to grow and produce ample savings over time."
Younger Millennials ages 18 to 25 are overwhelmingly beleaguered by a lack of knowledge about investing than their older Millennial counterparts, listing it as their top concern. 
This is true for Shannon Rockett, a 22-year-old recent college graduate employed in New York City who refers to herself as "not even remotely literate" when it comes to investing. "If I was, I would be interested in entering the market," she added.
Her knowledge of the stock market comes largely from news sources on her Twitter feed, which she follows passively.  
"I don't actively seek out information about the stock market, because I feel so largely removed from it," Rockett said.
That's just the impediment keeping Millennials, especially younger ones, out of the investing arena. Bankrate's Cornfield finds that there is a general lack financial literacy among all adults that is keeping them from the markets. "It would be great if people were more educated, but very few people want to become 'do it yourself' investors," she said.
Still, those with a college education were more more that twice as likely to invest than those without one, according to the Bankrate study. Some 61% of college-educated respondents had money in the markets.
But it's not just a lack of knowledge, but also a lack of resources, that can keep Millennials out of the market. Older Millennials, in particular, said they were more reluctant to invest as a result of a general lack of money. These are Americans that are not only preparing for weddings and purchasing their first homes, but may continue to be weighed down by $1.3 trillion in student loan debt.
"Typically it is the student loan debt that I see preventing Millennials from doing the great things in life," said Douglas Boneparth, a certified financial planner specializing in Millennials. "Capital investment is a tool that allows them to do those things. "
Boneparth calls having the ability to invest a "privileged position" that one earns through mastering cash flow, establishing a cash reserve and identifying financial goals. 
"Millennials should fundamental financial education before investing, and many don't," Boneparth said. 
While some Millennials view their lack of resources as major inhibitors to them entering the market, Lexington Avenue Capital Management's Luxenberg found that others who lived through the recession or highly conscious of reports that Americans do not save enough for retirement may swing in the other direction, oversaving for the future.
"I have seen some people in their 20s who have too much of their saving earmarked for retirement," Luxenberg said. Keeping funds in an account reserved for retirement could hinder a person from purchasing their first home or investing, he added.
However, Millennials who are in the market are particularly optimistic on it, finds a recent study from Securian, a financial services corporation. 71% of Millennial investors predict a bull market in the next six months, compared to only 50% of Baby Boomers. Millennials are also investing more in exchange traded funds than any other generation. 
Boneparth isn't worried that Millennials aren't currently investing, noting that they are largely resourceful and have the ability to figure out their financials. "Millennials have a pursuit for access to knowledge," he said. "That lends them well to financial empowerment."