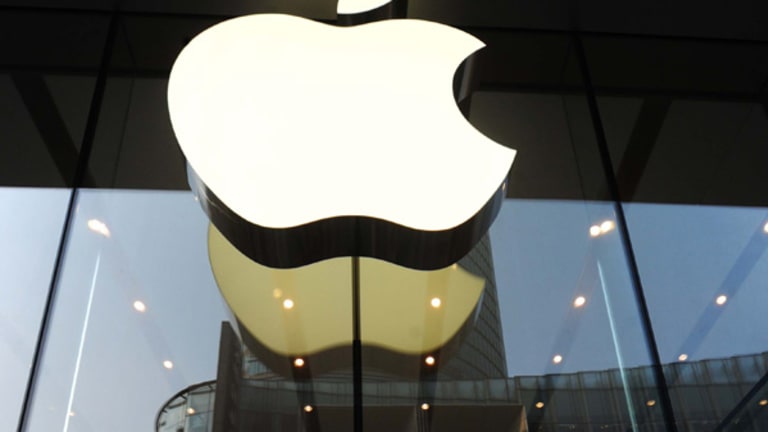 One Thing Will End All of the Apple Negativity
We're still waiting for an Apple product to create buzz in a post-Steve Jobs world. This trumps all else.
NEW YORK (TheStreet) -- If you want the best Apple (AAPL) - Get Apple Inc. Report insight available, follow Ken Segall on Twitter and make a weekly visit to his blog.
Some great tidbits of thought from
Segall's latest post
:
Some Apple detractors put forth the theory that it's 'it' being Apple's success not the technology, it's all in the marketing . Reasonably intelligent people can't possibly believe that. However, there is one bit of truth to it. That is, Apple has always been amazingly good at marketing ... Apple's advertising history is as famous as its products. Apple has been the master of buzz creation going all the way back to the first iMac. It just isn't buzzing quite like it used to. Momentum has been lost. Not all of that is Apple's fault, but some of it certainly is.
Before you rip Segall, do some homework and check out his credentials. Read his past posts. The guy has street credibility and more than a bit of room to talk about Apple.
Segall argues that Apple now battles in an area where it used to "crush." He thinks Apple needs to -- and will -- punch back hard and fast.
I agree with all of that. Label my Apple coverage riding both sides of the fence or being hypocritical; I call it giving a nuanced situation proper context and thoughtful consideration. I view Apple is multiple ways.
Breaking it down to two, there's the
where Tim Cook does not appear to have missed a beat.
Then there's the long-term, uncertain Apple that simply cannot recover after the loss of Steve Jobs,
.
Then there's the marketing angle Segall introduces. Apple battles because
Samsung
has come to the table with money and good ads. This development, in and of itself, proves the whole
Apple wins because of marketing
wrong. No. Apple wins because it produces the greatest hardware on Earth
and
-- this is the key -- it's always coming up with something new and exciting to disrupt, reinvent and create a buzz.
We're still waiting for that to happen in a post-Steve Jobs world. Some people think future innovation will come in
. Others believe
Siri holds at least a chunk of the key
. And, of course, there's
.
It really just boils down to that. Something new and different. It doesn't even have to be revolutionary; it just needs to alter the way we do something. Anything. That's when we'll know if Apple is getting crushed by this, that or the other thing.
Once that product hits, marketing matters -- but it will not make or break Apple's continued success. All of a sudden, on the heels of further greatness from Apple, Samsung's marketing push will not seem to matter much.
The consumer and BYOD (bring your own device) markets dictate Apple's success. They create the buzz. The marketing merely adds icing -- albeit incredibly important icing -- on the cake.
--
Written by Rocco Pendola in Santa Monica, Calif.
Rocco Pendola is
TheStreet's
Director of Social Media. Pendola's daily contributions to
TheStreet
frequently appear on
CNBC
and at various top online properties, such as
Forbes
.