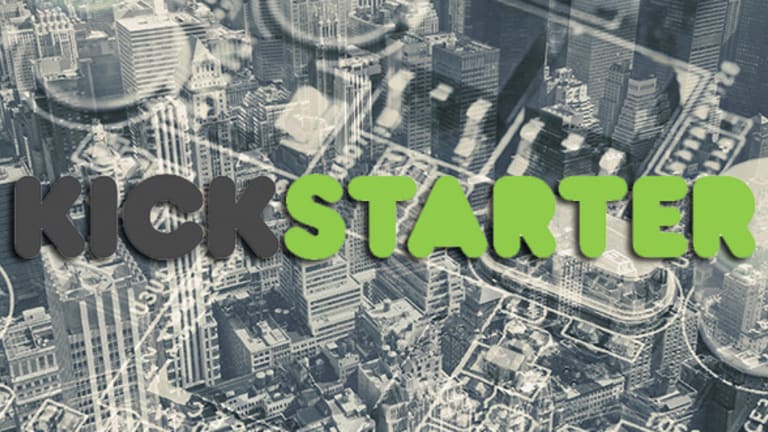 One of Kickstarter's Big Success Stories Has New Entrepreneurial Dream
BauBax CEO Hiral Sanghavi wants to bring wireless charging apparel to the marketplace.
BauBax CEO Hiral Sanghavi wants to bring wireless charging apparel to the marketplace.
An entrepreneur who turned down a job at Apple (AAPL) - Get Report to launch a wildly successful Kickstarter campaign last summer is back at it again.
Hiral Sanghavi is co-founder and CEO of BauBax, the maker of the "World's Best Travel Jacket." Sanghavi began a Kickstarter campaign for the jacket last year, hoping to raise $20,000 and ended up with over $9 million in donations.
"It was my summer MBA project," explained Sanghavi. "I was doing my MBA at Kellogg. I was offered a job at Apple and I turned it down, started my own venture. I never knew that I wouldn't be going back to school after that.'
The travel jacket that Sanghavi created includes built-in features like a neck pillow and eye mask.
Now, Sanghavi is heading back to the crowdfunding market with his latest idea, which is wireless charging apparel. He's developed jackets, vests, pants and shorts that charge all your personal electronics wirelessly.
"We're calling it the world's smartest, wireless charging apparel," said Sanghavi. "It charges your gadgets, devices, wirelessly inside your pocket."
The jackets have built-in pockets for smartphones, which are charged wirelessly with a battery pack wallet inside the clothing. The collars of the jackets and vests also include a feature that charges Bluetooth headphones.
Sanghavi said the apparel charging devices are 80% as efficient as wired charging. "But the good thing is, you don't have to bother about looking for charging points and carrying those wires," he said.
Sanghavi came up with his latest idea while traveling in Asia with his wife, who is a designer.
"We were looking for manufacturers of our travel jacket, and we were running out of battery power when we were using GPS in an unknown country and that's when we got this idea," he explained.
Sanghavi has a goal of raising $100,000 in his next Kickstarter campaign, but he added "we are secretly hoping we'll raise a few million.
Sanghavi's latest Kickstarter campaign will be launched on June 28.