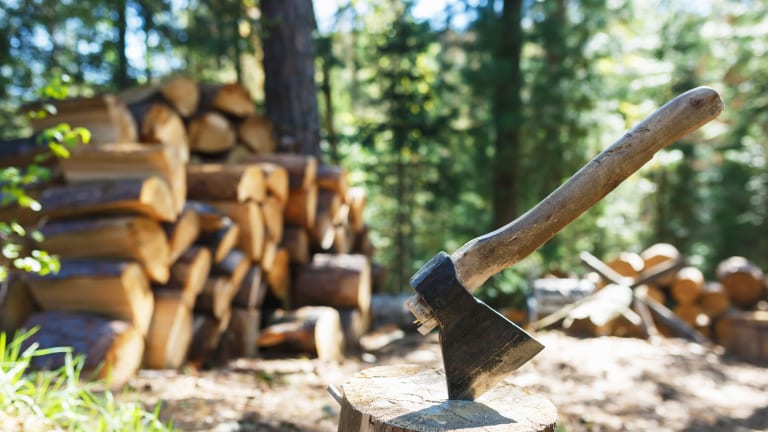 One New Trend in Markets Is Starting to Rattle This Hot Sector: 5 Second Read
Interest rates have spiked in the wake of the latest Federal Reserve meeting and looming passage of the GOP tax plan. Look out, housing stocks.
Higher U.S. interest rates and housing stocks are like oil and water -- they just don't mix too well. And if you hold shares of top housing-stock names, then you'd best be concerned about a new trend that's emerging: rising U.S. Treasury yields.
Ten-year Treasury yields put in one of their sharpest two-day moves of the year on Monday and Tuesday, finishing Tuesday's session at 2.46%, That's not too far from their 2017 high of 2.62%, which rates hit back in March: 
One thesis is fueling this spike -- the reality that the Federal Reserve will remain focused on raising interest rates in 2018. Not only will the Jerome-Powell-led Fed be on a hiking campaign next year, a GOP-tax-plan-driven jolt to the U.S. economy might cause the central bank to act more quickly on rate hikes than investors expect. Is your portfolio prepared for a Fed day in late 2018 where rates rise 50 basis points instead of 25? Exactly.
The effect of higher interest rates is already starting to be felt. Total mortgage-application volume dropped 2.3% in the most recent week surveyed by the Mortgage Bankers Association. Refinance volume also fell 3%, pacing the overall decline. As for interest-rate sensitive homebuilder stocks, they've lagged the broader Dow Jones Industrial Average since early December.
On the positive side, staying long on bank stocks has paid off, as they're seen as being more profitable in a rising rate world. The S&P 500 Financials has tacked on 2.8% so far in December, outperforming the otherwise invincible S&P 500 Information Technology sector's 2% gain.
More of What's Trending on TheStreet: