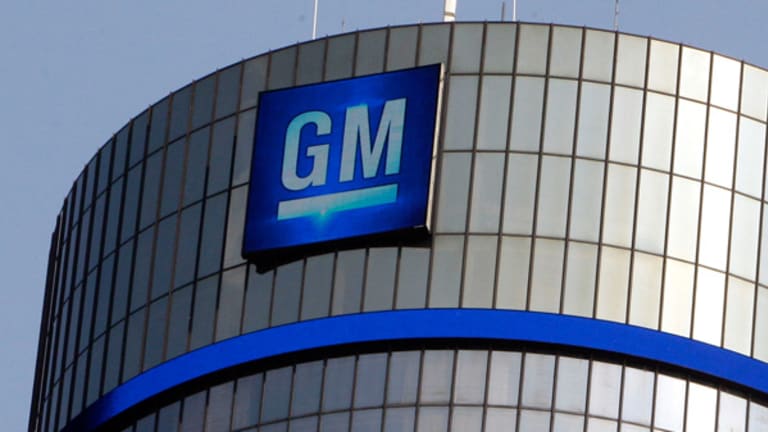 One More Time: Parsing 'Let Detroit Go Bankrupt'
Mitt Romney accurately defined the Detroit Three's problems in his famous 2008 essay, but his solution was insufficient.
Mitt Romney accurately defined the Detroit Three's problems in his famous 2008 essay, but his solution was insufficient.
DETROIT -- (
) -- A four-year old op-ed piece was No. 1 on
The New York Times
list of most-viewed articles on Tuesday.
Famously titled "Let Detroit Go Bankrupt," the piece appeared on Nov. 18, 2008. It was a hot topic during Monday's presidential debate, when President Obama argued that had author Mitt Romney's suggestion been followed, "We'd be buying cars from China instead of selling cars to China." When Obama challenged Romney's position, Romney declared: "You can take a look at the op-ed."
Evidently, many people did. Despite all that has been said about Romney's position since it appeared, the essay remains the signature declaration of his position on the auto industry.
That position was first viewed as Darwinian, as "let the auto industry fail." Now, it is being revisited, particularly by Romney himself, who has reminded that he is a "car guy," born in Detroit, son of a onetime AMC executive, and he certainly did not want the U.S. auto to fail. "I love cars, American cars," he wrote in the essay.
Obviously, the suggestion to "Let Detroit Go Bankrupt" is not extreme. In fact,
GM
(GM) - Get Report
and
Chrysler
did go bankrupt. Their bankruptcies saved the U.S. auto industry.
In the essay, Romney knowledgeably analyzes the Detroit Three's problems, including: "The suicidal course of declining market shares, insurmountable labor and retiree burdens, technology atrophy, product inferiority and never-ending job losses." His prescription: "Their huge cost disadvantage in costs relative to foreign brands must be eliminated;" "Management must go;" "New management must work with labor leaders to see that the enmity between labor and management comes to an end;" and "Investments must be made for the future."
All four of these things have, in fact, occurred. At Ford, the process began when Alan Mulally arrived as CEO in 2006. At GM and Chrysler, the work also began before the 2009 bankruptcies, which sped things up.
Still, two sections of "Let Detroit Go Bankrupt" appear, in retrospect, to be mistaken.
In the first sentence, Romney wrote: "If General Motors,
Ford
(F) - Get Report
and Chrysler get the bailout that their chief executives asked for yesterday, you can kiss the American automotive industry goodbye. It won't go overnight, but its demise will be virtually guaranteed."
The sentence is wrong not only because Ford never sought a bailout but also because bailouts saved GM and Chrysler.
Secondly, while Romney backed "a managed bankruptcy," he expressly did not back the essential concept of government-provided debtor-in-possession financing, offered to GM and Chrysler while they were in bankruptcy. No one else would finance the companies with the U.S. near a depression. Without U.S.-backed DIP financing, these two and many of their U.S. suppliers most likely would not have survived.
Romney's concept was that "the federal government should provide guarantees for post-bankruptcy financing and assure car buyers that their warranties are not at risk.
"In a managed bankruptcy, the federal government would propel newly competitive and viable automakers, rather than seal their fate with a bailout check," he wrote, in his last sentence.
Nearly every expert agrees: Romney's "managed bankruptcy" would not have been enough to save Detroit.
-- Written by Ted Reed in Charlotte, N.C.
>To contact the writer of this article, click here:
Ted Reed