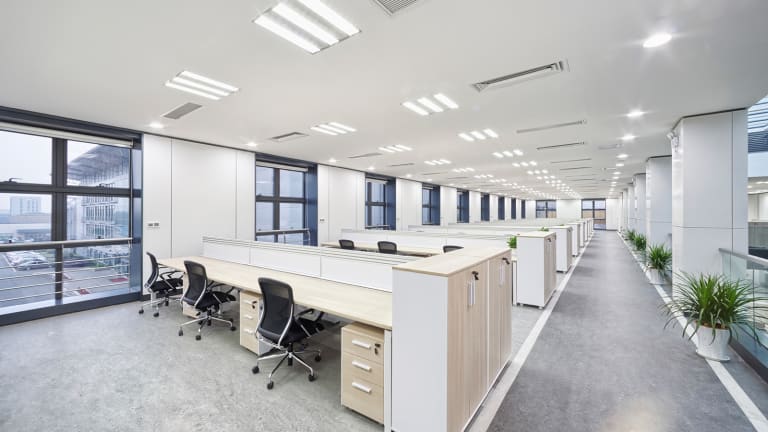 One High Yielding Healthcare REIT With Room to Grow
Senior Housing Properties Trust will benefit from the aging of the U.S. population.
Amidst speculation last week about an interest rate hike by the Federal Reserve, high yield Real Estate Investment Trusts (REITs) took a modest hit. So did the rest of the market as the S&P 500 declined 2.5%. 
High yield REITs declined 4% last week.
But REITs' decline isn't indicative of a troublesome trend, but rather a hiccup. For what it's worth, REITs have outpaced the S&P 500 for the better part of 2016, and the rest of the year should be no exception. The latest drop has discounted some very promising high yield REITs and should be an incentive to buy. 
REITs remain an attractive commodity that can simultaneously diversify a portfolio and contribute long-term dividend returns. 
One REIT is particularly promising, Senior Housing Properties Trust (SNH) - Get Free Report . The company serves a growing market and has solid fundamentals. Shares of the REIT fell by almost 2% in Friday trading. 
The company has 303 senior living properties in 39 states, including independent living and assisted living and continuing care retirement communities and nursing homes. It also has 123 medical buildings located in 28 states and Washington D.C. that serve about 600 tenants, including labs and medical offices.
The company should benefit now and in the future from favorable healthcare demographics, namely the aging baby boomer population that makes up the country's second largest age group. 
Moreover, SNH has a history of growing revenues and improving net income and earnings per share.
Unlike most of its REIT counterparts in the healthcare field, SNH doesn't exhibit the same level of exposure to government reimbursement. Nearly all SNH's net operating income is the result of private pay properties. SNH isn't subjected to the volatility that has become synonymous with the changes to healthcare reimbursement/coverage amounts and federal laws.
In their latest Investor Presentation, SNH said that its dividend returns are well protected, thanks largely to their normalized FFO payout ratio of 83% in the last quarter and a conservative financial approach.
On Sept. 12, SNH's dividend yield reached an impressive 7.04%, and industry pundits are convinced SNH will continue to return impressive dividends. Meanwhile, since the beginning of 2016, shares have grown 61.97%. 
The recent dip makes SNH more affordable for the time being. Moreover, the stock has a lot of room for improvement.
This article is commentary by an independent contributor. At the time of publication, the author held TK positions in the stocks mentioned.