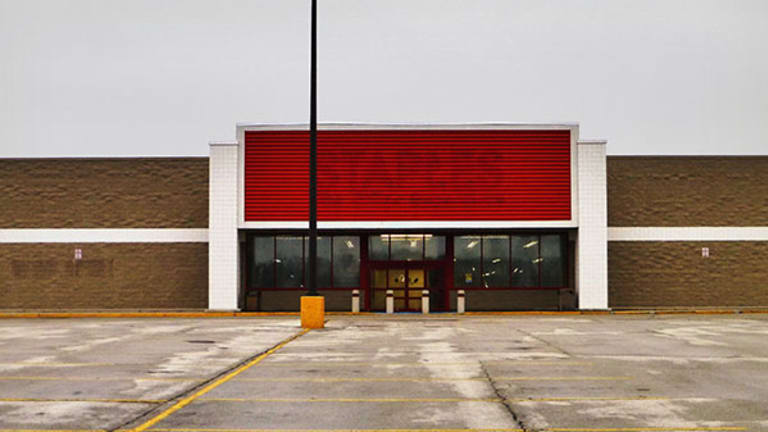 One Big Risk in a Potential Merger Between Staples and Office Depot
Staples is reported to be in advanced talks to merge with smaller rival Office Depot. But the risks of integrating the two companies could lead to disappointed shareholders.
NEW YORK (TheStreet) -- People may be able to score pens and paper a little cheaper if Staples (SPLS) buys smaller rival Office Depot (ODP) - Get ODP Corporation Report , but it's not clear that investors would be rewarded by a merger.
On Monday, The Wall Street Journalreported that Staples and Office Depot were in advanced merger talks. A completed deal would put a another feather in the cap of activist investor Starboard Value, which owns about 6% of Staples and almost 10% of Office Depot, and has been agitating the Staples board since December for a merger of the two companies. 
Shares of both retailers spiked in early trading Tuesday as investors bet on a merger leading to big-time profits as stores are closed and operations are consolidated.
If a deal is struck and then approved by both companies' shareholders and the Federal Trade Commission, it could mean more affordable prices on office supplies for consumers as the new entity realizes cost savings from store closures and infrastructure consolidation. It would also create an interesting opportunity for investors, who would be able to buy shares of a market share heavyweight.
Store closures over the next three years could number in the hundreds in order to appease the Federal Trade Commission, which blocked a previous merger proposal between the two companies in 1997. Antitrust concerns this time around would be less of a hurdle, however, because of the significant rise in the availability of office supplies at the likes of Amazon (AMZN) - Get Amazon.com, Inc. Report , Walmart (WMT) - Get Walmart Inc. Report and Target (TGT) - Get Target Corporation Report . Any store closures, or divestitures similar to the hundreds being considered by Dollar Tree (DLTR) - Get Dollar Tree, Inc. Report to gain regulatory approval for its purchase of Family Dollar (FDO) , would likely be weighted toward Florida and California, where both office supplies retailers have their most significant presences.
Recent store closures by the companies highlight their aggressiveness in trying to get their store bases to a more manageable levels in the age of digital shopping. During the third quarter, Staples closed 31 stores in North America, and said it intended to vacate another 40 stores in the holiday quarter. In total, Staples will have closed about 170 North American stores in 2014, a larger number than its initial estimate of 140, bringing its domestic count to about 1,290. The company has 65 fulfillment centers in the U.S. and six distribution outposts.
The store closures are part of a restructuring plan put in motion by Staples in 2013 to shut 225 North American stores by the middle of 2015, saving roughly $500 million in costs and expenses. 


As for Office Depot, the numbers related to restructuring efforts aren't any less eye-popping. It will have closed 165 stores in 2014, with more than 100 shutting in the fourth quarter alone. This year, Office Depot is seeking to close 135 stores in attempt to remove 400 U.S. stores from its base by the end of 2015. 
The company is also consolidating its supply chain to adjust for fewer stores in operation by the end of the first quarter of this year. Office Depot will close a total of five distribution centers. Its entire supply chain is expected to be consolidated by the end of 2016.
But a tie-up of the nation's two largest sellers of office supplies at sprawling physical stores would come with the type of serious overall integration risk that should make investors uneasy.
If Staples merges with Office Depot, it will create a retailer that would best be described as being in operational disarray. The merged company would face multiple challenges. It would have to make significant investments in order to rebrand Office Depot stores as Staples. It would combine two individual businesses that are struggling to find an optimal number of U.S. stores in the age of digital shopping. It would also have serious overlap in executive positions and suppliers that likely would distract from the actual work of retailing.
A merger, according to Starboard Value, could yield $2 billion in cost savings, but the extensive work required to combine the two companies, which would take place even as they still have to sell products to consumers, could stifle the big-time cost savings that Starboard is trumpeting.
This article is commentary by an independent contributor. At the time of publication, the author held no positions in the stocks mentioned.