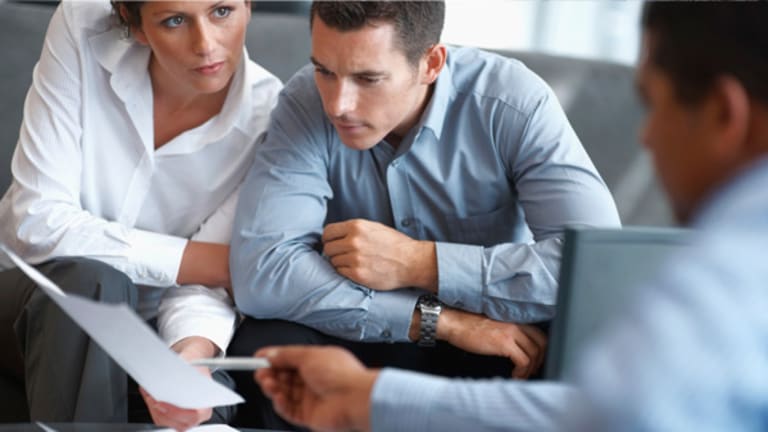 On the Importance of Ethics: Opinion
Schools need to teach future leaders the importance of ethical conduct and decision-making.
The following commentary comes from an independent investor or market observer as part of TheStreet's guest contributor program, which is separate from the company's news coverage.
NEW YORK (
) -- I look at some of the kids graduating today with incredible technical, business and theoretical competence. They've got ideas, dreams and focus like none of my baby boomer cohorts.
These kids are sharp, but there's one thing missing.
School is preparing students for careers in corporate America, public policy and specific professions, but they're not reaffirming the principles of ethical conduct and decision-making instilled by the students' parents. It is that reaffirmation that will prepare the students to resist the compromises and temptations they'll face.
After more than three decades in business, I think the following needs to be done:
Let's not extoll the performance and profits of unethical leaders in business case studies. Eliminate the adulterers, cheats, frauds and liars. What's left -- and trust me, there are many left -- will be good people and good leaders. Isn't that what we want our children to be? Isn't that what we want our employees to be? Isn't that what we want our future leaders to be?
The only reference to unworthy leaders should be in pointing out the consequences of their actions: how they embarrassed, dishonored and brought shame to their spouses, children, parents, friends, co-workers, communities, industries and society at large. This is not about being preachy or putting people down. It's about teaching the consequences of unethical behavior.
Academics are very astute in pointing out laws, regulatory issues and arguments, but they seldom have the courage to say, "While you may not think so, what your parents taught you long before you came here, are good, solid and proven fundamentals for success in life and in your chosen profession."
Institutions and firms are groups of diverse individuals whose focus must be on two things: making a living by fulfilling the mission of their employers and doing so without losing their integrity and soul.
Colleges and universities and, dare I say, high schools and trade schools need to engage business people and other professionals from their communities who can tell stories, transfer knowledge, inspire and caution students about the realities of the situations they'll face. It's an opportunity for these professionals to give back and pay it forward.Those invited professionals should be from a diverse range of organizations: giant corporations, small businesses, nonprofits and government agencies.The dialogue needs to be open and candid. The professionals need to know they're going to be asked about tough decisions they've had to make.
Students need to understand losing a job is better than losing a reputation. They need to know that no matter how many others are breaking the rules or how smart they think they are, prisons and cemeteries are full of scoundrels who thought they could break the rules.
There will be times when an employee will be told by someone in authority to do something that doesn't seem to coincide with their values. That's the time the employee must make a choice. That choice is to be loyal to someone else and disloyal to their family's teachings and themselves.
It is in that moment that the wrong choice can lead to rationalization, compromise and ruin.
We truly learn how to be honest, dependable, responsible, accountable through repetition and habit.
If
that is ever interrupted, the trend can easily be shifted to the alternate path of convenience, self-gain, immediate gratification, fractured relationships and a dubious professional reputation.
Nobody wants simply a competent, intelligent doctor, lawyer, businessman, priest, teacher, police officer or mechanic. Everybody wants an honorable, honest, respectable one.
Schools can teach just about anything, but only parents, early on, teach the fundamental precepts of choosing between right and wrong. It is up to the instructors to reinforce, reaffirm and reignite the spirit of doing good things in the minds of the young.
If that can happen, we can all have well-founded hope in a future of decent, good and honest leaders.
This commentary comes from an independent investor or market observer as part of TheStreet guest contributor program. The views expressed are those of the author and do not necessarily represent the views of TheStreet or its management.