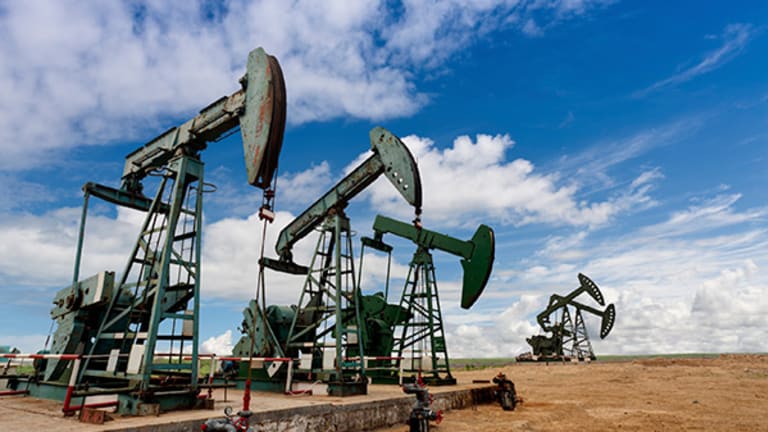 Publish date:
Oil Prices Aren't Likely to Recover Soon, and That's Bad for Stocks
The oil market has been oversupplied since 2012. Here's what that means for stock prices.
The oil market has been oversupplied since 2012. Here's what that means for stock prices.
The collapse of oil has, I think, given a distressing preview of the ongoing collapse in stock prices -- and gives little hope that stocks will recover any time soon.
In oil, the tremendous drop in prices has been attributed to oversupply -- mostly from U.S. shale oil producers, but also from increased supply from OPEC members, including Saudi Arabia. Today, focus on the oil market has been on the recent withdrawal of economic sanctions on Iran, which many believe will further add supply to an already glutted oil market.
Would it surprise you to know that the oil market has been almost equivalently oversupplied since late 2012?
That's right -- supply had been higher than demand by more than 1 million barrels a day for almost two years before the oil market decided to take notice of the glut and start to move prices downwards.
Would it also surprise you to know that that three-year-old glut has already started to decline?
It's true. Supply in the U.S. has already begun to fall, with sharp declines expected in Canada, Mexico and Brazil. Meanwhile, OPEC production is very near to its likely short-term limits already. But with the oil market in free fall, no one is ready to consider that changing fundamental either.
But if oil has previewed the way down for stocks, it's possible that a turnaround in oil prices could equally preview the way back up. Everyone is hoping that a stabilization of oil prices could lead to a stabilization of stock prices.
So, is that likely to happen? And, when is that likely happen?
The answer is the same as with the timing of the drop in oil prices back in 2014. Psychology makes that answer almost impossible to guess.
Oil has again reached fundamentally silly levels, but this time on the down side. No one, whether an oil company or even a sovereign oil-producing nation, can survive in the long run with oil prices under $30 a barrel. While some OPEC nations can get oil out of the ground for less, they cannot single-handedly supply the world's energy needs. And for everyone else, producing oil costs much, much more.
You'd think it was simple economics. If oil cannot be produced for $30 a barrel, it simply must rise to meet the price where it can be produced to meet the world's needs. But no. When economic fundamentals are ignored, whether on the downside or the upside, they can be ignored for a very long time indeed -- and make for some frankly unbelievable targets.
Like $27, where oil is trading right now.
As the stock market looks for something to hold onto for stability, it shouldn't depend on oil. It's already shown a terrific ability to ignore fundamental negatives for years as it sold above $100 a barrel. It's equally likely to ignore fundamental positives as it trades below $30.
This article is commentary by an independent contributor. At the time of publication, the author held no positions in the stocks mentioned.