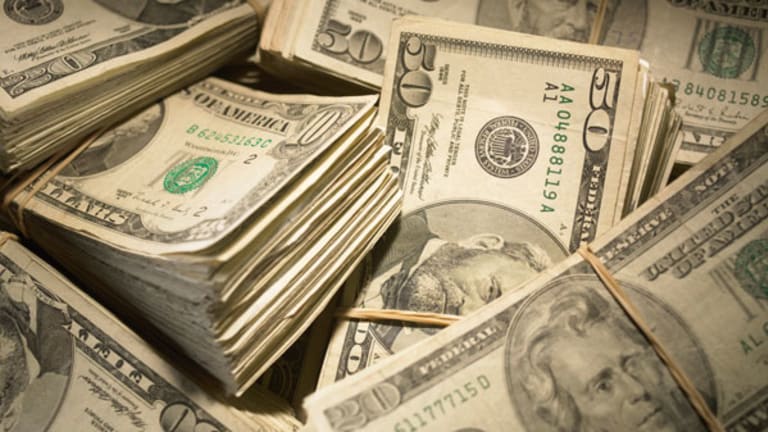 OCZ's $35 Million Sale to Toshiba Leaves Zero for Shareholders
Investors are hoping for a miracle, but with the announcement and expected cash burn, it's safe to assume that OCZ has zero cash left.
NEW YORK (TheStreet) -- Last week, I wrote an article describing the fall of OCZ Technology Group (OCZ) .
For OCZ investors hoping for a miracle, the announcement all but seals the fate of the company. Here's part of the press release pertinent to shareholders:
Toshiba to acquire substantially all of OCZ's assets in a chapter 11 bankruptcy proceeding for $35M.
So the next question for shareholders is -- how much, if any, of the $35 million will flow to equity holders. We can't calculate the exact amount because we don't know what the current cash burn rate is, but we are able to calculate close to the maximum.
Based on the last quarterly SEC filing, OCZ balance sheet included the following (rounded):
Assets
Cash & Short Term Investments $10.5 million
Receivables $12.7 million
Inventory $23.4 million
Other Current $2.5 million
Property & Equipment $6.9 million
Intangibles $4 million
Misc Assets $1.1 million
Total Assets $61.9
Based on the press release and expected cash burn we can assume OCZ has zero, or near zero, cash left. At the rate receivables are declining, we can use $10 million as an estimate. The receivables may or may not be included as an asset sold, and it may not matter depending on liabilities (spoiler, it doesn't matter).
Liabilities
Short Term Debt $1.9 million
Accounts Payable $19.7 million
Other Current $17.1 million
Long Term Debt $19.6 million
Others $4.5 million
Total Liabilities $62.8 million
The above numbers show that OCZ has $35 million from Toshiba from which to pay $62.8 million in liabilities with (the actual numbers are not likely this generous for shareholders). For shareholders buying or refusing to sell stock hoping there will be some left over after the bills are paid, it doesn't appear there is enough to go around and equity holders are last in line. 
Once OCZ files bankruptcy, the fiduciary duty of the Board of Directors shifts from equity holders to creditors. The bankruptcy filing will also mean a delisting from NASDAQ and shares will trade over-the-counter until delisted there. It's vital for shareholders to liquidate before leaving NASDAQ because the transition typically results in a loss of about 50%.
Don't develop the "I've lost this much, what's the difference" mindset. As investors, our returns over the long run are based on the decisions that we make. Never allow a losing position to remain in place longer than necessary after you determine it's a loser.
At the time of publication, Weinstein had no positions in securities mentioned.
This article is commentary by an independent contributor, separate from TheStreet's regular news coverage.