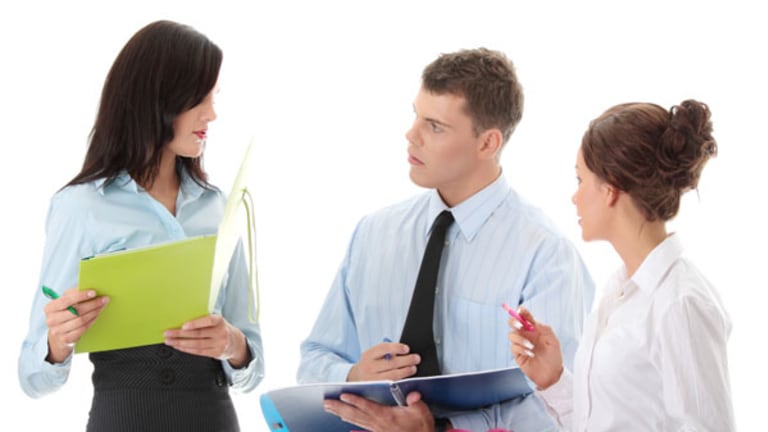 Obama Won the Election This Week
Despite protests from Sean Hannity and <I>Fox News</I>, Hurricane Sandy and Governor Christie sealed the deal for the president this week.
Despite protests from Sean Hannity and <I>Fox News</I>, Hurricane Sandy and Governor Christie sealed the deal for the president this week.
NEW YORK (TheStreet) -- I take tragic events seriously.
I don't like trivialization. I'm not a fan of perpetual cynicism. I can't stand it when people take grand leaps to politicize issues.
That said, I also exist in what we like to call reality.
And, in
the aftermath of Hurricane Sandy
, reality makes it clear: Obama just won the election.
Last night, I flipped through the news channels, primarily to see who was still doing hurricane coverage.
CNBC
, which provided easily the best reporting throughout, was back to regular programming.
CNN
continued to prove why it's going the way of the BlackBerry with somebody named Piers Morgan on screen. And Rachel Maddow was babbling incoherently as she contorted her body and made all sorts of odd hand gestures on
MSNBC
. I'm still not sure what she was talking about.
Meantime, as is often the case,
Fox News
was in panic mode.
You would have to be a complete moron to believe the line Sean Hannity was delivering viewers.
He and he is token female conservative counterpart, along with
Fox's
token African American democrat, riffed on about how Obama should be freaking out because this poll or that poll shows either tight races or Romney inching forward in key states such as Ohio, Minnesota, Pennsylvania and Florida.
They see the writing on the wall at
Fox
. And they're grasping for straws.
A confluence of factors won the election for Obama this week.
As an old friend of mine, Cliff Saunders, clearly and concisely reported for
KTRH
in Houston,
Sandy takes focus off election
.
You could pretty much end it right there.
But, continuing along those lines, Obama handled preparation for, decisions during and now the aftermath of Sandy incredibly well. He made Washington look competent, particularly when you think back to Hurricane Katrina.
Even his opponent would not dare criticize how he handled things. (He hasn't yet, right?). He would come off as delusional. It's even tough for Romney to defend his comment about privatizing FEMA. Heck, Hannity might even tell him to sit down on that one.
And then there's the lovefest from New Jersey, and I'm not talking about Springsteen stumping on the campaign trail for Obama last week.
Republican governor Chris Christie saying
I don't give a damn about election day!
. Newark Mayor Cory Booker playfully telling
CNBC
this morning about Christie,
I never have to read his mind
.
Christie praised Obama's handling of the crisis. Obama basically said what Christie said. Something to the effect of
The election will take care of itself
.
That's the closest thing to political unity we've had since 9/11.
Cynicism Alert
: Although I think Christie is genuine (he loves Springsteen after all), I wonder if he has his sights set on a 2016 run for President? By -- even if unintentionally -- setting Romney up for a fall, he puts himself into prime position when the office must change hands.
In any event, it's all over. Obama won.
Sandy sucked. I hated it. It tears my heart out to have left Wall Street in such great shape about 10 days ago only to see it get decimated this week.
But, at least it put politics on the back burner and settled this petty little red vs. blue squabble for the time being.
Rocco Pendola is
TheStreet's
Director of Social Media. Pendola's daily contributions to
TheStreet
frequently appear on
CNBC
and at various top online properties, such as
Forbes
.