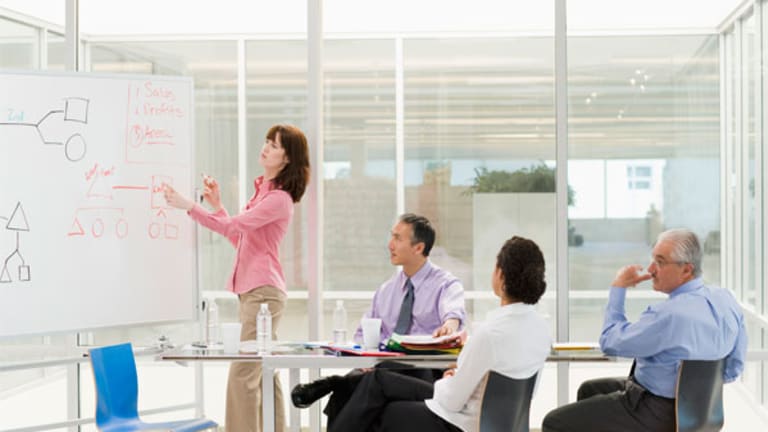 Obama Should Sell Citigroup Now: Today's Outrage
The Obama administration would be selling its Citigroup stake If it really cared about what's best for shareholders and taxpayers.
NEW YORK (TheStreet) --President Obama should place the sell order for the Treasury's Citigroup (C) - Get Citigroup Inc. Report stake.
The investment is in the money to the tune of about $6 billion in profit, yet the government is concerned about being second guessed if the shares rise even more, according to unnamed sources cited by
Bloomberg.
That's absurd. The government shouldn't own private enterprise in the first place, let alone be trying to time the market.
Obama and his chief investment officer, Treasury Secretary Timothy Geithner, should take a clue from
Kuwait's sovereign wealth fund
, which also provided Citigroup with a cash infusion two years ago and announced yesterday that it sold its Citigroup stake, booking a gain of about $3billion.
Meanwhile,
Citigroup is growing tired of waiting for the Treasury
to sell its stake and pave the way for an exit from the Troubled Asset Relief Program, or TARP.
After watching
Bank of America
(BAC) - Get Bank of America Corp Report
sell stock and announce its
,
Citigroup must have felt trapped by its missteps.
By converting $25 billion of the Treasury's TARP investment into common stock, Citigroup is now at the mercy of the government in terms of timing its own stock sale to repay the additional $20 billion it still owes taxpayers.
That leaves Citigroup as the last major bank subject to pay controls and other government interference, leaving it at a disadvantage to rivals such as
Goldman Sachs
(GS) - Get Goldman Sachs Group, Inc. (GS) Report
,
Morgan Stanley
(MS) - Get Morgan Stanley (MS) Report
and
JPMorgan
(JPM) - Get JPMorgan Chase & Co. (JPM) Report
that have repaid the bailout money they received and gained their freedom from the TARP shackles.
While this predicament is Citigroup's own doing, it may end up being its undoing.
If the government is really looking out for shareholders and taxpayers, then it should be selling its Citigroup shares.
--Written by Glenn Hall in New York.
Get
or follow us on
Twitter
and become a fan on
Facebook.
TheStreet's editorial policy prohibits editors and reporters from holding positions in any individual stocks.