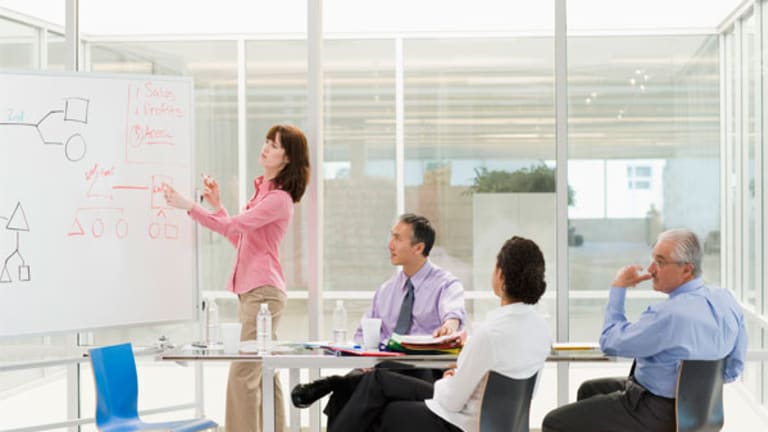 Obama Misses Mortgage Mark: Opinion
The president wants to help homeowners refinance their homes at the current lower rates but he should have gone farther.
NEW YORK (
) -- The president needs to focus more on the housing crisis if he wants to get the U.S. economy back on track.
In what was arguably his most important address to Congress, President Obama detailed "The American Jobs Act" on Thursday -- a $447 billion package that includes a series of measures to boost job growth, including tax cuts, infrastructure spending, expanded free trade agreements, easing of regulations, and measures "to help more people refinance their mortgages at interest rates that are now near 4%."
What was missing, though, was any mention of a settlement for the onslaught of regulatory orders and fines, government lawsuits and investor lawsuits faced by the nation's largest banks.
For the nation's largest lender,
Bank of America
(BAC) - Get Bank of America Corp Report
, the total potential losses from mortgage putback demands from investors and even from the government, are
. And the Federal Housing Finance Agency's
against Bank of America,
JPMorgan Chase
(JPM) - Get JPMorgan Chase & Co. Report
,
Citigroup
(C) - Get Citigroup Inc. Report
and twelve other large mortgage lenders, coming on the heels of various investor lawsuits against the large banks, do nothing to inspire the lenders into greasing the wheels of credit to get the economy moving again.
The FHFA's lawsuits against many of the same banks that were bailed out by the government in 2008 through the Troubled Assets Relief Program, or TARP, perfectly illustrate the president's
lack of a coordinated approach to tackling the mortgage mess
.
The large banks are under cease-and-desist orders from federal regulators to fix their mortgage foreclosure and loan servicing practices. The regulator actions will include major financial penalties that haven't yet been fixed. The 50 states' attorneys are also seeking to hit the mortgage lenders with hefty fines. Thousands of counties who lost millions of dollars in revenue from the non-payment of loan and foreclosure document recording fees - which the Mortgage Electronic Registration System failed to pay - are also looking for a seat at the table.
With the major U.S. banks facing such a complicated problem, only the president can provide the top-down leadership required to achieve a
once-and-for-all settlement of the mortgage mess
.
Without a such a settlement, there's no way for the banks to aggressively expand their lending activities. They can't even contemplate providing major forgiveness of mortgage loan balances for borrowers whose homes have lost so much value.
Not only would a settlement point the way forward for a bottoming of the housing market, the clearing of the huge unsold inventory of homes, and a "reset" for economic growth, it would help President Obama's re-election prospects.
The president made very strong points about the need for federal leadership on job creation. There's no question that many of his proposals will provide a shot in the arm for the economy, but the government can only do so much.
The ultimate way forward for the U.S. economy is for businesses to invest, expand and hire, and for many, this will require borrowing from banks. The large banks must get past their fear of putting their capital at risk in the face of unknown mortgage losses. Only then can American businesses lead the way to recovery.
And only President Obama can bring all the parties -- including the banks, regulators, states, counties and investors -- together to settle the housing crisis.
RELATED STORIES:
Banks Bombshell May Lie in Sleeper Suit >
Bank of America CEO Needs to Do Less Talking: Analyst >
Bank of America Tries to Cut Its Way Out of a Hole >
How to Play the Bank Stock Panic >
Mortgage Suits May Seal Obama's Election Doom >
U.S. Sues 17 Banks Over Mortgage Losses >
Bank of America May Have to Sell Merrill To Survive >
--
Written by Philip van Doorn in Jupiter, Fla.
To contact the writer, click here:
.
To follow the writer on Twitter, go to
http://twitter.com/PhilipvanDoorn
.
Philip W. van Doorn is a member of TheStreet's banking and finance team, commenting on industry and regulatory trends. He previously served as the senior analyst for TheStreet.com Ratings, responsible for assigning financial strength ratings to banks and savings and loan institutions. Mr. van Doorn previously served as a loan operations officer at Riverside National Bank in Fort Pierce, Fla., and as a credit analyst at the Federal Home Loan Bank of New York, where he monitored banks in New York, New Jersey and Puerto Rico. Mr. van Doorn has additional experience in the mutual fund and computer software industries. He holds a bachelor of science in business administration from Long Island University.