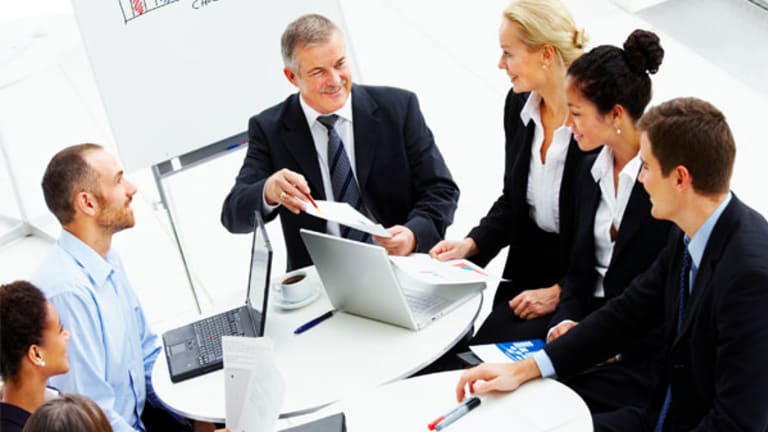 Obama Drama: It Ain't South Pacific
The President's televised health care summit Thursday isn't really my kind of theater.
This piece appeared earlier today on RealMoney. Click here for a free trial, and enjoy incisive commentary all day, every day.
In 1949, Ezio Pinza, one of the world's most famous basso Italian opera singers, joined Mary Martin (mother of
Dallas
star Larry Hagman) on a Broadway stage to make theater history when they opened
South Pacific
. Based on a book by James Michener,
Tales of the South Pacific
, it dealt with love and racial discrimination in a way that had not been portrayed publicly before. A revival is playing in Lincoln Center right now. I went as a young kid to see the original in the early 1950s and I have always thought nobody could sing "Some Enchanted Evening" better than Ezio Pinza. But the version at Lincoln Center is superb. The show has lost none of its magic.
Theater of another kind is being cooked up for this Thursday when President Obama doubles his bet on health care with a televised summit between reluctant Democrats and obstructionist Republicans. The Democrats are reluctant, as there have been significant election defeats in New Jersey, Virginia and Massachusetts, and a number of possible candidates for office have dropped out -- Bayh of Indiana, Dodd of Connecticut.
For the first time, the president has laid out his own health plan and, although it looks like the Senate version, he has taken ownership of it. He also is throwing down the gauntlet of the prospect of using an aggressive parliamentary move called reconciliation. Essentially, this is a process that will allow debate on only budgetary items (no mandates, for example) and needs only a simple majority to pass. A number of centrist Democrats are worried they will face voter wrath over this bill.
The New York Times
opined Monday that the Republicans will be forced to put a counterproposal on the table and not just say no to the president's plan. If a plan is offered, it can be compared and contrasted to the president's. With no plan, the Republicans will appear, says the
Times
, "as obstructionist and
not serious about addressing an issue of great concern to the voters
." Therein lies the drama, the theater and the bet that, says the
Financial Times of London
, "All but stakes the future of Mr. Obama's presidency." I take no sides in the contest, but ask the question, is this a concern of voters? The recent elections would tell us no: the voters are concerned with jobs, jobs, jobs and the deficit.
The GOP is convinced the plan is a loser in the hearts of the electorate -- too expensive -- and they are sure they can make the plan appear to be a government takeover of health care. "This is a very high stakes game of poker," says Henry Aaron (no, not that Henry Aaron) of the Brookings Institute. He feels that if Mr. Obama can pass what is a "pretty good bill, then he will reboot his presidency. If he fails, then his presidency may never recover." One man's opinion, but dramatic nonetheless.
This all assumes the votes are still there in the House. The original House version passed by a very slim 220 to 215. Since then, Speaker Pelosi has lost three votes publicly, including the only Republican to have voted aye, Ahn "Joseph" Cao from New Orleans. He is the first Vietnamese-American to be elected to the House and a former Jesuit missionary -- an interesting guy. Is this really a good bet for the president to make?
The show is Thursday. Matinees are only on Wednesdays. Too bad. I could have gone to see
South Pacific
again, but now I will feel forced to watch the political circus. Maybe I'll put on the soundtrack and listen to Ezio.
Vincent Farrell Jr. is chief investment officer for Soleil Securities Group and a regular guest on CNBC and other national print and broadcast media.
Prior to joining Soleil in August 2008, Farrell was a principal of Scotsman Capital Management. Before that, he was chairman of Victory Capital Management of Cleveland and chairman of Victory SBSF Capital Management in New York. He was a founding partner of Spears Benzak Salomon & Farrell, which was acquired by KeyCorp in 1995. Vince held a variety of positions in his 23 years at SBSF, including chief investment officer, and he served as the portfolio manager on a number of the firm's largest client relationships.
Prior to joining SBSF, Vince spent nine years at Smith Barney as a vice president, sales.
Vince graduated from Princeton University in 1969 and received his MBA from the Iona College Graduate School of Business in 1972.