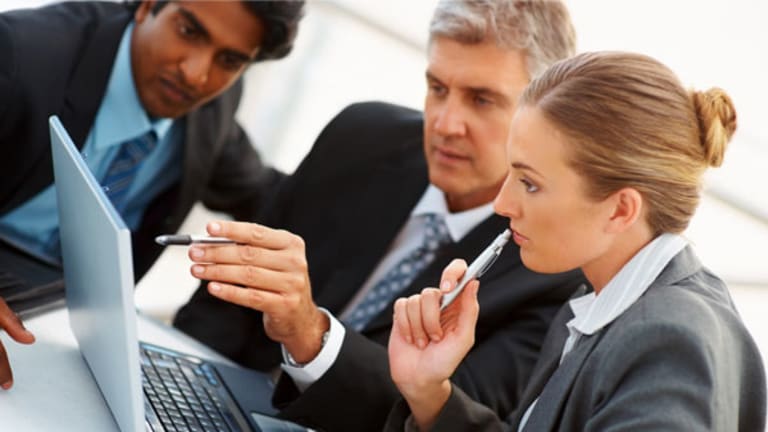 The following commentary comes from an independent investor or market observer as part of TheStreet's guest contributor program, which is separate from the company's news coverage.
NEW YORK (
) -- President Obama's approval numbers, especially those singling out his leadership in the war on terror, rose dramatically following the killing of of Osama bin Laden.
But what this sudden spike in favorability doesn't take into account is that leadership isn't about a quick, isolated victory. Taking out the world's most wanted terrorist took years of consistent focus and months of planning. It took courageous yet judicious risk-taking. This pragmatic approach is a hallmark of crisis leadership.
But the 24-hour news cycle and detractors looking for strident sound bites don't appreciate pragmatism. It doesn't sell.
Critics of the President (and even some supporters) have maintained an unwavering focus on his "cool" demeanor. Where is the anger and the outrage at those who would do America harm? Where are the verbal missives fired back at enemies?
What we have in Obama, rather than a ratings-grabbing tough talker, is a president who, when visiting Ground Zero, met with victims' families and firefighters but not with the press. He gave the orders to raid bin Laden's compound, but he won't release photographic evidence of the terrorist's death.
As Mike Useem, the director of Wharton's Center for Leadership and Change Management, said recently: "Combining principle with pragmatism and great strategies with tangible achievements -- these are among the defining elements of leadership. In the assault on Osama bin Laden's lair, President Obama and his intelligence and military teams demonstrated a combination of all. With a long-standing goal in mind, they made it happen on the ground."
Last week we saw the defining characteristics of crisis leadership in action. Yet as Obama has reminded us, the death of Osama bin Laden does not signal an end to the need for counterterrorism efforts.
As we continue those efforts, let us hope Obama exhibits that same combination of principle and pragmatism. Great leaders understand that the best strategies achieve nothing without implementation.
Readers Also Like:
>>Rising Food, Energy Prices Get a Scapegoat: Opinion