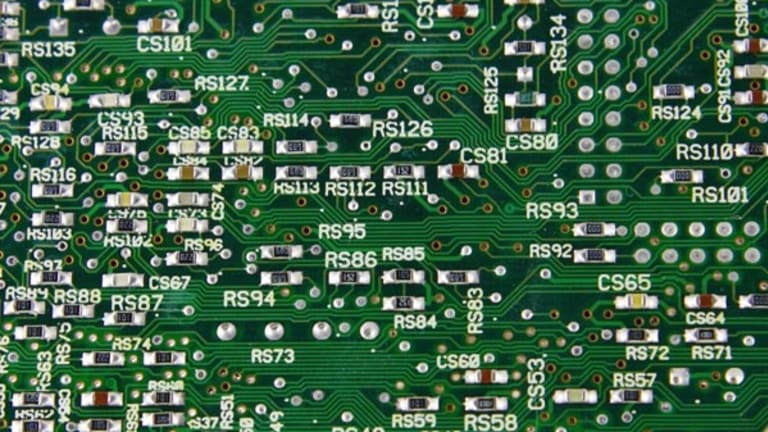 Publish date:
Nvidia's 'System on a Chip' Offers Whopping Growth Potential
Tegra technology opens massive new opportunities for Nvidia.
Tegra technology opens massive new opportunities for Nvidia.
NEW YORK (TheStreet) -- Although known primarily for its graphics, Nvidia's (NVDA) - Get NVIDIA Corporation Report Tegra microprocessors, or "systems on a chip," offer huge growth potential in the processor field.
After the success of Tegra 3 in 2011 and 2012 but poor growth last year, Nvidia is looking to revive its fortunes with the introduction of Tegra 4.
Tegra is a microprocessor that includes a CPU, a graphics processor and memory controller in one very compact unit. Today, they are predominantly used in mobile devices like smartphones or e-readers, but Nvidia is seeking to expand the market into the automotive sector.
Nvidia shares closed at $18.45 a share on Monday and is up more than 15% in 2014.
The company is an established player in graphics, a more mature market than the processor market, where Nvidia doesn't have much presence and is ripe for expansion. Targeting the automotive segment will expand Nvidia's market for Tegra as well. 
Nvidia's Tegra business reported a 37% year-over-year revenue decline in the fourth quarter of fiscal-year 2014, while it grew 18% year over year. Year-over-year revenue decline resulted from lower Tegra 3 sales in fiscal-year 2014 and the late launch of Tegra 4.
But Nvidia has built strong base for its Tegra 4, with design wins for Xiaomi's Mi3 smartphone, Microsoft's (MSFT) - Get Microsoft Corporation (MSFT) Report Surface RT 2, HP's (HPQ) - Get HP Inc. (HPQ) Report SlateBook X2, ASUS's Transformer Pad and Toshiba (TOSBF:OTC) Excite Pro.
Tegra is also being used to power in-vehicle infotainment systems. The company has a $2 billion business pipeline in the automotive business, while it has laid a foundation of the next generation of in-car electronics and advanced driver assistance, revealed at Consumer Electronics Show (CES) 2014. Its partners for the automotive business include Audi, BMW, and Tesla (TSLA) - Get Tesla Inc Report.
For the fourth quarter of fiscal-year 2014, Nvidia's Tegra infotainment systems reported a robust 60% year-over-year in revenue. More than 4.5 million cars are being powered by Nvidia's Tegra processor, and the company is working alongside top automotive manufacturers to further increase deployment of Tegra in the automotive industry.
Launched at CES 2014, Tegra's new K1 provides PC level graphics on a mobile platform through high-performance, power-efficient Nvidia Kepler architecture, which is used in PC gaming and supercomputers. Tegra K1 is the first mobile processor to deliver graphic features similar to next-generation gaming consoles, like Xbox One and PlayStation 4. These high-graphic features by Tegra K1 set a new benchmark in mobile computing, a game-changer for Nvidia's processor business.
Nvidia's Tegra business is yet to make its mark on top-line growth; 2014 will be an inflection point. The transition to Tegra 4 and Tegra K1 will provide the required boost to the segment's revenue, and the launch of its first integrated LTE chip, Tegra 4i, will help it gain a presence in the lucrative LTE market.
Nvidia's growth prospects look strong as its Tegra business will start playing a major role in the company's top-line growth, while market penetration in the graphics market should bring huge profits in the long-term.
At the time of publication, the author held no positions in any of the stocks mentioned.
This article represents the opinion of a contributor and not necessarily that of TheStreet or its editorial staff.