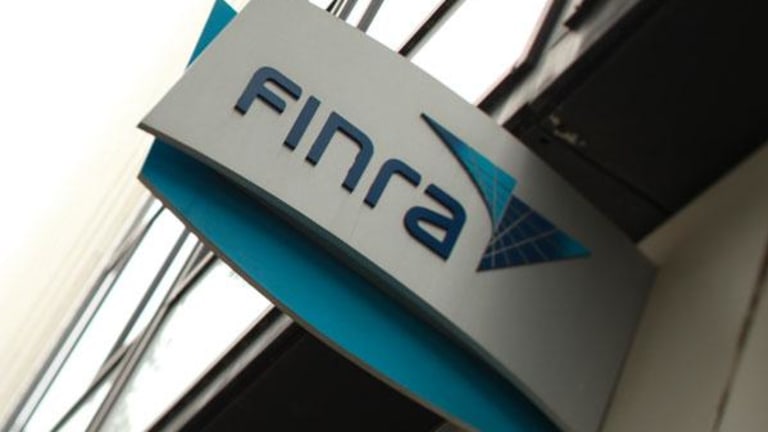 Now You See It, Now You Don't: Adviser Gets Go-Ahead to Zap 11 Investor Complaints From Record
Smart investors make sure to check Finra's BrokerCheck database before they do business with a broker. But what if the broker has managed to clean up complaints against him?
People on Wall Street get lots of perks, but an underappreciated advantage of working in the industry is the ability to make unseemly warts on your regulatory record vanish into thin air.
This now-you-see-it-now-you-don't benefit, known as expungement, makes a mockery of the official records of its beneficiaries and leaves the public thinking that a lot of financial types with black marks are actually problem-free.
I was gobsmacked to come across the most recent example of this sleight-of-hand. On Jan. 17, a three-person panel of New York arbitrators told a former broker that he could wipe out 11 customer complaints. If he's able to confirm the award with a court, the complaints will be gone and his record will be spotless.
It's "the most extreme expungement abuse I've seen," said Craig McCann, who comes across broker records regularly in his job as an expert witness at Securities Litigation & Consulting in Fairfax, Va. Only 7 out of every 10,000 brokers have that many settlements and awards, McCann said, referring to research his firm released last year.
The former broker is Joseph La Ferla, Jr., who set up an investment advisory firm in Garden City, N.Y., in 2015. (He's a "former" broker because he no longer needed a broker's license when he switched from working for UBS (UBS) - Get UBS Group AG Report to being an investment adviser.) According to the arbitrators' decision, he gave credible testimony "that he was not involved" in the conduct that led 11 of his customers to receive a total of $647,950 in awards and settlements between 1987 and 1991.
La Ferla told me in a brief telephone interview that his former partner was kicked out of the business for behavior that hurt their mutual clients. He said that once the partner was thrown out, the unhappy clients added La Ferla's name to complaints that hadn't previously targeted him.
A little background. To get an expungement, a broker has to file a claim with the arbitration operation overseen by the Financial Industry Regulatory Authority, known as Finra. Almost all investor complaints land in Finra arbitration because investors are forced to arbitrate in lieu of using the courts. If a broker winds up with a ding on his record when a case is concluded, he can go back to the panel and ask for it to be removed. Way too often, those efforts succeed.
There are a couple of unusual things about La Ferla's expungement request. One is that he wanted so many cases deleted at once. The more typical expungement request involves a single case that the panel already is familiar with. It's "extremely rare" to see multiple expungement requests at one time, according to Finra spokeswoman Michelle Ong, who said Finra doesn't comment on specific determinations by arbitrators.
(There are also cases where brokers ask for and get multiple expungements related to a single financial product that went bad. The trick: they blame their firm. And others hire aggressive lawyers who plod through a broker's expungement cases one by one, as happened in the outrageous case I wrote about broker Kathleen Tarr.)
With La Ferla, the second oddity is that the cases were from so long ago. La Ferla told me that he had not been aware that he could get the cases deleted until he hired a lawyer to assist him with setting up his advisory firm in 2015.
His win is "an awful precedent," said Marnie Lambert, president of the Public Investors Arbitration Bar Association, a group of lawyers who represent investors in securities arbitrations. If other brokers with multiple complaints successfully copy La Ferla's strategy, it will put investors at greater risk, she said.
It's instructive to look at the arbitrators' reasoning.
They said in their decision that two investigative bodies had looked into the conduct that led to the customers' losses. While La Ferla's partner was permanently barred, the investigators found that La Ferla "was not engaged in the same or similar conduct," they wrote.
That may be true, but it's odd that the same exculpatory information wasn't used to sway the arbitrators who, decades ago, found La Ferla partly responsible. In two cases that his customers won, the arbitrators specifically named La Ferla along with PaineWebber, which employed him at the time and later became part of UBS. In another, they ordered him to pay $14,170 of a $51,655 award.
"I don't know how you can expunge that 25 years later," said McCann.
Which leads to another strange justification for the arbitrators' decision to expunge. They included the exculpatory detail that he had not contributed to one of the cases that settled. Yet they never pointed out that, in other cases, panels named him along with his firm.
La Ferla told me he didn't have the opportunity to defend himself in the arbitrations because PaineWebber was paying the legal bills. "If I defended myself, I'd have to go against them," he said.
I left a voicemail and LinkedIn message with Madelon M. Rosenfeld, the chairperson of the panel that granted La Ferla's expungements, but she didn't get back to me. Rosenfeld has been on 12 arbitration panels that handled expungement requests. All but two of those requests were granted.
These days, La Ferla and three colleagues are giving advice at Garden City's La Ferla Group. On the "About Us" page of the firm's website, bios of four brokers or advisers including La Ferla are listed. There is a link to Finra's BrokerCheck database beneath the bios of the two who have no customer complaints. There is no link beneath the names of the two that do. I'd wanted to ask La Ferla about that when we spoke, but he abruptly said "Listen, I'm not gonna talk to you anymore -- it doesn't matter because it's been expunged," and hung up.
It's possible that Finra will tell the court it objects to the expungement, potentially derailing La Ferla's plans. But if a court confirms it, smart money says you'll start seeing a link to BrokerCheck under La Ferla's name on that "About Us" page, too.