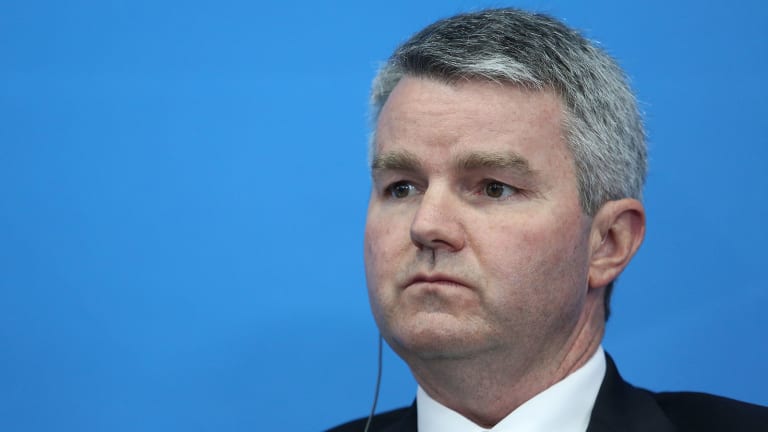 NOV Beats Earnings But Not Ready to Call Bottom
The oilfield equipment provider's cautious stance on the direction of its business segments somewhat contrasts the optimistic outlook given last week by industry leaders Schlumberger and Halliburton.
National Oilwell Varco (NOV) - Get Report shares rose sharply Thursday morning after the oilfield equipment and services provider reported a second quarter loss of $114 million, or 30 cents per share, beating analysts expectations of a 32 cents per share loss. 
Yet all was not peachy for investors who might have hoped to put the bad times completely behind them for this name, as NOV's management team was not as eager as its peers Schlumberger (SLB) - Get Report and Halliburton (HAL) - Get Report to say all of its segments have passed the bottom in the cycle.
Still the company missed on revenues, reporting $1.72 billion in sales for the second frame versus consensus estimates of $1.79 billion. Revenues were down 21 percent from the first first quarter and 56 percent compared to the same period last year. 
New rig systems orders were also down to $66 million, compared with Seaport Global analysts' call for $87 million, and the company's adjusted Ebitda for the second quarter was $25 million.
With the less-than-breathtaking numbers, the firm wrote in a Thursday note that it expects the results will have slightly negative implications on NOV, but following the company's 9 a.m. conference call, shares continued to fly high, climbing about 3% by 10:45 a.m. EDT to $32.32 apiece. 
The Houston oil rig equipment manufacturer said on Thursday's conference call with analysts that it continues to see pricing pressures, particularly overseas, and other headwinds that could present trouble for certain operations down the road. Those headwinds include a potential for much lower offshore activity, which management said it's hunkering down for. 
That being said, National Oilwell continues to be optimistic on its mid-term prospects, including in land drilling, where the company said it is starting to hear more discussions about ramping up production. 
And despite the continued pressures, NOV noted it has maintained a healthy level of cash on the balance sheet. With more than $6 billion in total liquidity, management expressed confidence in how well it is positioned from an operational and financial standpoint leading into any potential upturn. 
Analysts questioned whether or not National Oilwell, a traditionally aggressive acquirer, would turn to large-scale M&A to strengthen its position leading into such an upturn, which many suspect is slated to come underway as early as the back end of 2016.
CEO Clay Williams (pictured) pulled company followers back to reality, however, firmly expressing NOV's longstanding ideology that small, bolt-on transactions were of better use to the company's long-term growth then placing all its eggs in one oversized basket. 
But Williams said Thursday that management would continue to aggressively pursue several smaller transactions that could bring into its portfolio exciting new technologies.