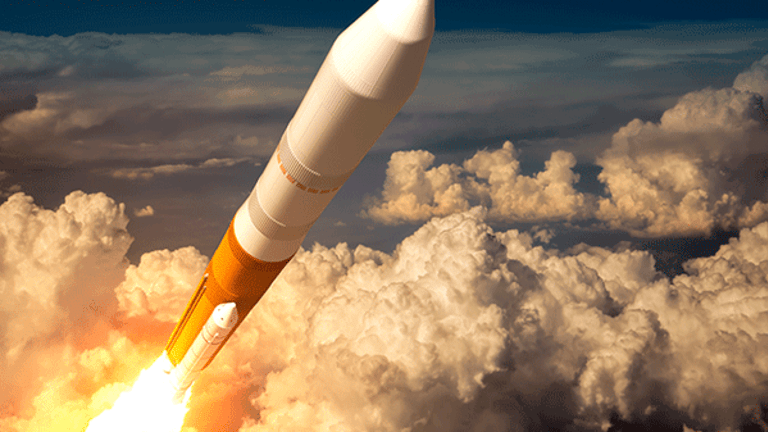 It's Mind-Blowing North Korea Hasn't Sunk the Stock Market Yet
Investors just can't seem to be shaken out of their good moods. From a new North Korea missile launch to a possible terrorist act in the U.K., investors remain bullish.
It still looks like the market is being dominated by machines and those well-heeled investors who invest knowing full well what those machines are programmed to do. 
How else could one characterize what the heck is going on with this market? North Korea shoots another missile over Japan on the Thursday evening (morning their time), and that is followed by a reported terrorist incident in the U.K. on Friday that looks to have injured 18 people. Yet the stock market hasn't budged and, in fact it seems, investors have become more bullish. Investors dumped $1.9 billion into U.S. stock funds in the week ended Sept. 14, according to research from Bank of America Merrill Lynch. Crazy time.  
Perhaps one well-known market forecaster put it best when in an interview with TheStreet he told us what was needed to jolt investors into a portfolio reassessment. "For North Korea -- or any geopolitical [issue], you need it to go from brazen provocation as I call it, to actual action," Mohamed El-Erian, chief economic adviser at Allianz, told TheStreet's Scott Gamm. El-Erian added, "A major policy mistake would do it." Guess the 19th missile launched by North Korea this year isn't a brazen provocation.  
What's Smoking Hot
The general bullishness on stocks could be seen throughout the various high-profile guests TheStreet has talked to this week. For instance ...
Your Favorite Rock Star Is a Fan of Stocks
Kiss legend Gene Simmons is on a hot streak predicting the stock market.
It was only back in January, just after the election of Donald Trump as president, that Simmons predicted the Dow would rocket higher.
"My belief is that as soon as Donald Trump takes power, and as soon as he lowers the amount of taxes that people on the street are going to have to pay, watch the 20,000 ceiling on the Dow break," Simmons told TheStreet in a Jan. 7 interview.
With the Dow now hovering over 22,000, Simmons has unleashed his next call.
"We will be at 23,000," Simmons told TheStreet in a new interview. Simmons thinks the Dow will ultimately eclipse 23,000.
"What's happening now is that with the president -- whether you agree or disagree with him -- he will make moves that will lower taxes and make it easier for businesses."
If you are thinking Simmons is a joke on this topic, you might want to study up on this man's business career. Simmons is a founding partner of emerging restaurant brand Rock & Brews, which has 20 locations across the country. And, of course, he is the mastermind behind the gold mine that is Kiss merchandise, which boasts an astounding 5,000-plus branded items.
Worth an estimated $300 million, Simmons is the real deal. 
Wall Street Still Loves the Hot Sectors
With the S&P 500 hovering around record highs, Liz Ann Sonders, chief investment strategist at Charles Schwab, told TheStreet's Gamm she is overweight the technology, healthcare and financial sectors. In other words, she likes some of the better-performing parts of the market this year. What geopolitical risk?
While Sonders expects a rate hike in December, she points out that the market will likely remain OK given all the liquidity sloshing around the system.
BUY, BUY BUY... until it doesn't work any longer. 
More of What's Trending on TheStreet:
The Stunning Apple iPhone X Screen Will Trigger a Global Problem in This Market