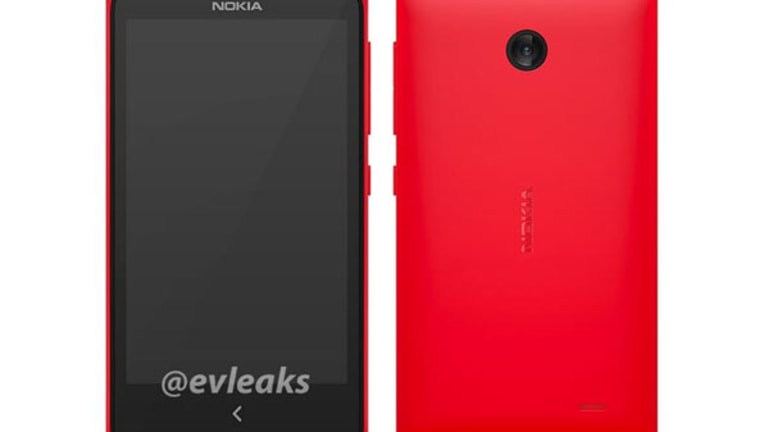 Nokia Preparing an Android Phone: Reports
Reports say Nokia is working on an Android smartphone to be released sometime next year.
Reports say Nokia is working on an Android smartphone to be released sometime next year.
NEW YORK (TheStreet) -- A number of blogs reported that Nokia (NOK) - Get Report is working on a new handset -- code name Normandy -- which runs on Google's (GOOG) - Get Report Android operating system.
There's even a photo of the alleged phone in question. It looks like a Nokia design but it's hard to tell much more than that from the picture.
According to a number of online reports, the Nokia Normandy runs a highly stylized version of the Android OS, similar to what Amazon (AMZN) - Get Report does with the software for its Kindle line of Android tablets.
Those same reports believe the new design is destined for the lower-end of the world's Android marketplace and is probably a replacement for Nokia's popular Asha line of phones designed for emerging markets. Asha phones currently run on an updated version of Nokia's ancient Series 40 operating system. Series 40, originally designed for mid-range cellular phones (not smartphones), was originally introduced in 1999. In January 2012, Nokia announced it had sold more than 1.5 billion Series 40 devices.
The current Asha series of phones has taken the Series 40 OS to new levels. We have been testing the near top-of-the-line Asha 501 phone and have been amazed at what Nokia has been able to extract from such basic software. A recent over-the-air update made the phone even better.
Ashas aren't sold in the United States. Phones running on the former Series 40 OS (now known as the Asha OS) are likely to have problems competing with inexpensive Android devices in the future. Android phones can do more. So while Ashas are fun to use, cheap to make and inexpensive to buy, Android phones are technologically more sophisticated and will appeal to a wider market.
That's why the idea of a Nokia Android phone is a real possibility. What doesn't make sense is why Nokia, soon to be a division of Microsoft (MSFT) - Get Report, would make phones using someone else's software, especially considering it will have to pay Google a royalty for each phone to use the Android OS. Then again, Google kicks a portion of each royalty back to Microsoft for its contribution to Android code.
Still, I can't see Microsoft wanting to get involved with yet another operating system especially since it's already dealing with Windows 8.1, Windows RT, Windows Phone and, any minute now, the Asha OS. That's a few too many operating systems to deal with.
According to a report from The Verge, the Nokia Android phone is a done deal. Insiders said the Normandy project is "full steam ahead" and workers have been told to expect the phone to be released sometime in 2014.
-- Written by Gary Krakow in New York.
To submit a news tip, send an email to tips@thestreet.com.